Year 8 Students Look At The Need For Positive Relationships
10 Nov 2022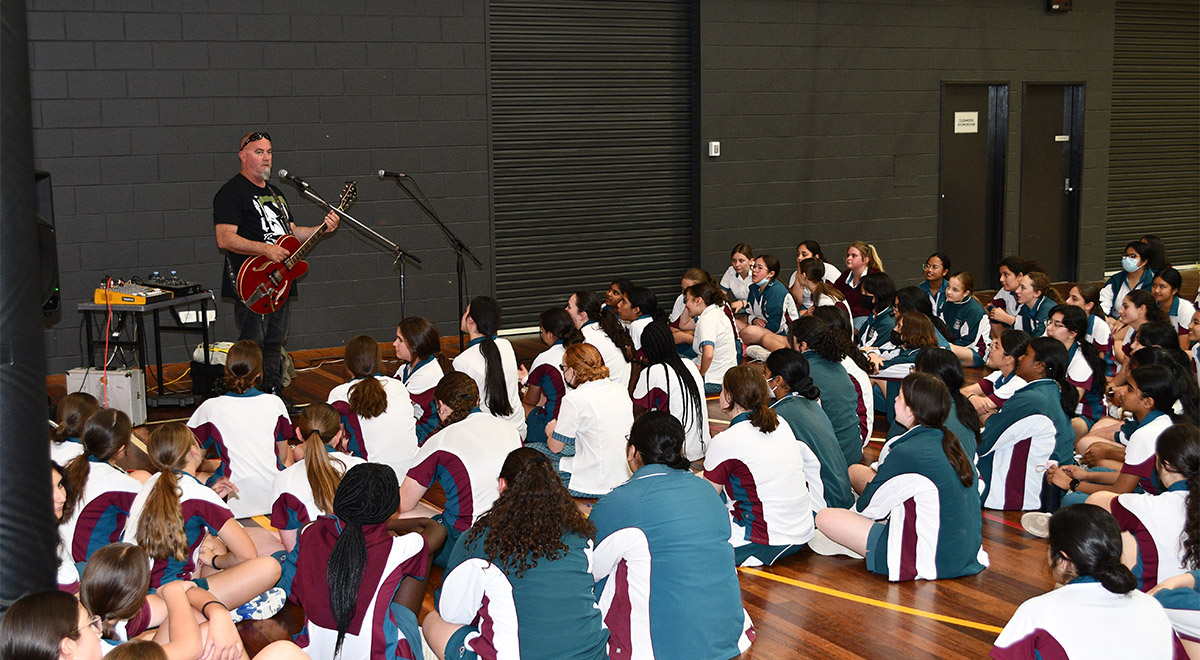 Year 8 students enjoyed a fun filled morning on Wednesday, 9th November as they gathered together with Mr Chris Doyle from Karis Ministries for a Year 8 Pastoral Care Morning.
The focus for the day was for the students to develop an understanding of the need for positive relationships.
Some feedback from the Year 8 students is below:
Mr Doyle really taught us all about where our priorities should be in life. Love, faith and hope are all we really need. Instead of living with hatred he taught us to wish well to others, our world will only ever come to peace with that.
Rhea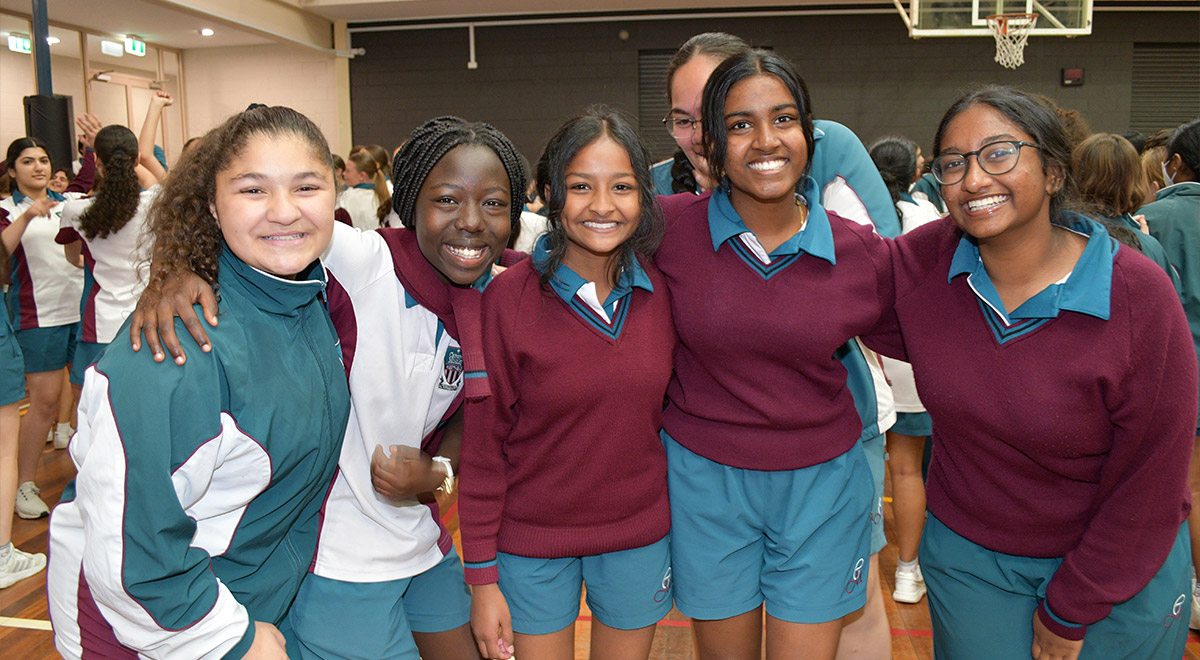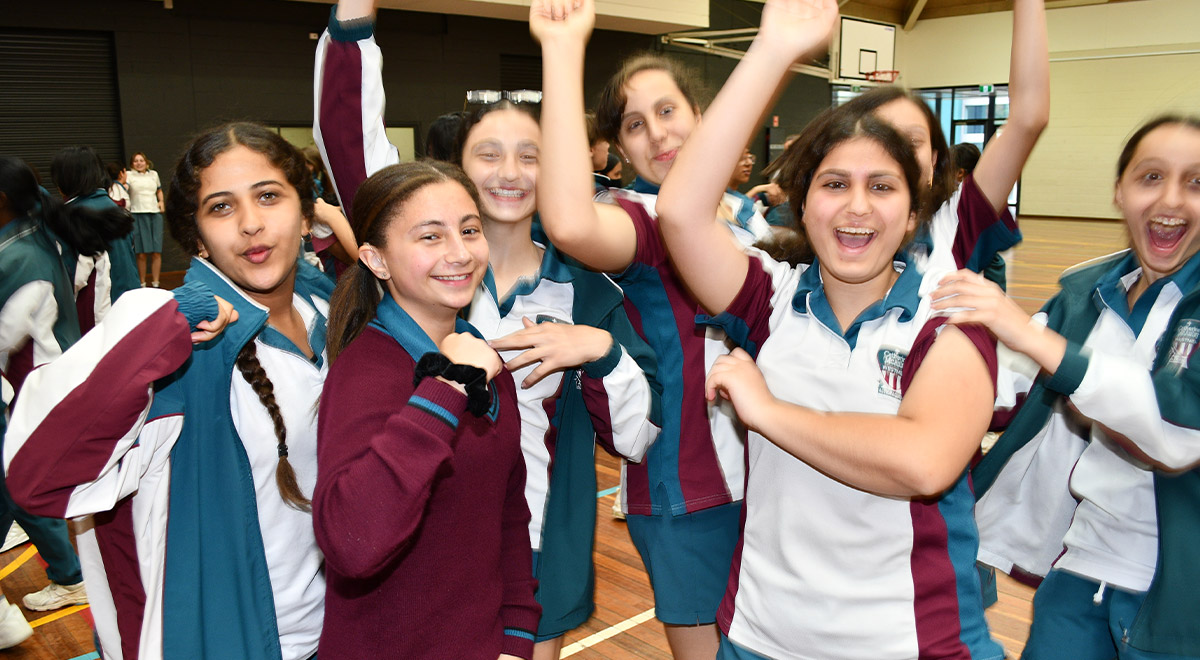 Mr Doyle taught us that we should be grateful everyday for everything that we have in our lives. He showed us that we should always wish each other well no matter how different we are and that our differences should be celebrated.
Zoe
I very much enjoyed this experience as it brought a sense of grounding for me during this eventful week; it was an interactive and entertaining morning with an amazing host. I was able to relax myself while reflecting on my surroundings, my friends, family and what I prioritise in life - love, faith, family and kindness. We were reminded that, "The people who surround us make up our environment, make sure to immerse yourself in the best environment possible.
Tanisha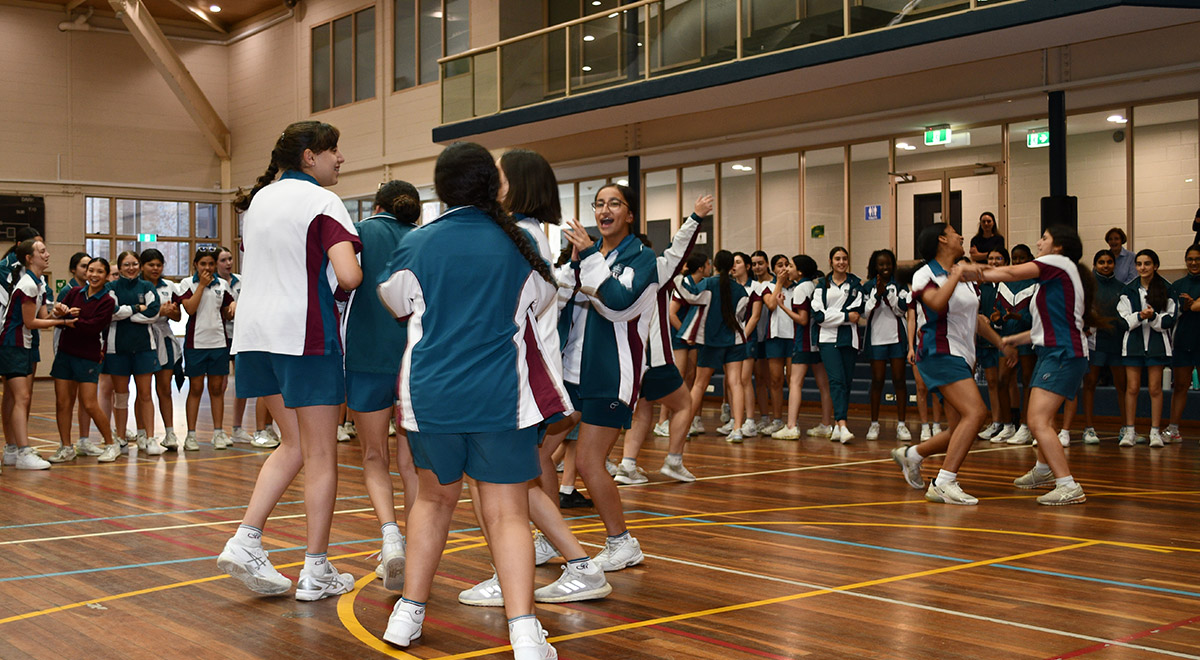 "Mr Doyle inspired me to 'count my blessings every morning'. This message really helped me realise how many things there are in our lives to be grateful for. He also told us that love is the most important value and to love everyone.
Annabelle