Year 11 Students Learn About Road Safety
09 Nov 2022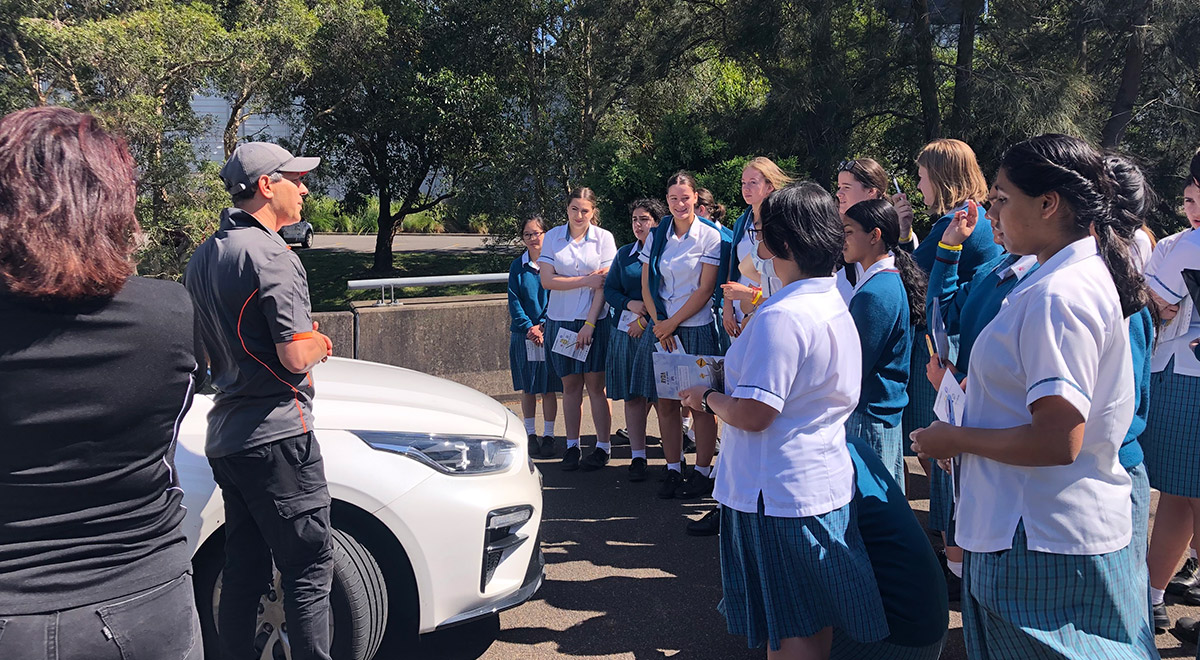 Year 11 students spent the day on Friday, 28th October learning all about road safety at the Rotary Youth Driver Awareness (RYDA) Program held at Olympic Park, Homebush.
The RYDA program is organised by Road Safety Education and provides students with the tools and understanding they need to, in the words of RYDA, "see themselves as active, responsible road citizens". The one day workshop provided the students with a highly engaging and memorable day giving them the tools, habits and motivation to take action and stay safe on the roads, as both drivers and passengers.
Comments from some of the students are below:
Through interactive workshops and discussions we tested our awareness of our surroundings while driving, our perceptions of stopping distance and listened to a vehicle crash survivor as we investigated the circumstances that led to the crash. Importantly, we were able to understand that 'The I in Drive' puts into perspective how our personality, attitude, and judgement can solely affect our driving behaviour.
Louise C.
The RYDA excursion was both educational and eye-opening. It helped me understand the responsibility and fulfilment of becoming a safe driver.
Isabella K.
This was an informative experience which allowed us to reflect on how we can be safe drivers on our L's and P's. We learnt about the serious responsibilities of getting behind the wheel when driving.
Georgia E.
The RYDA excursion was very eye-opening for us; as driving is a normal day-to-day thing we often overlook the potential dangers and safety precautions that should be considered when driving. RYDA successfully engaged and enlightened us about road safety, making it not only an enjoyable but educational experience.
Arwen-Cady F.
Being a current learner driver, I have a major responsibility to drive safely on our roads. Moving 'towards zero', RYDA has reiterated the significance of the safe system approach and 'The I in Drive'; and as teenagers, we learn to create strategies for risky situations early on.
Harsha R.