2022 Year 7 Entrepreneurs Chosen To Pitch Their Business Idea As Part Of The Future Anything Activate Program
26 Oct 2022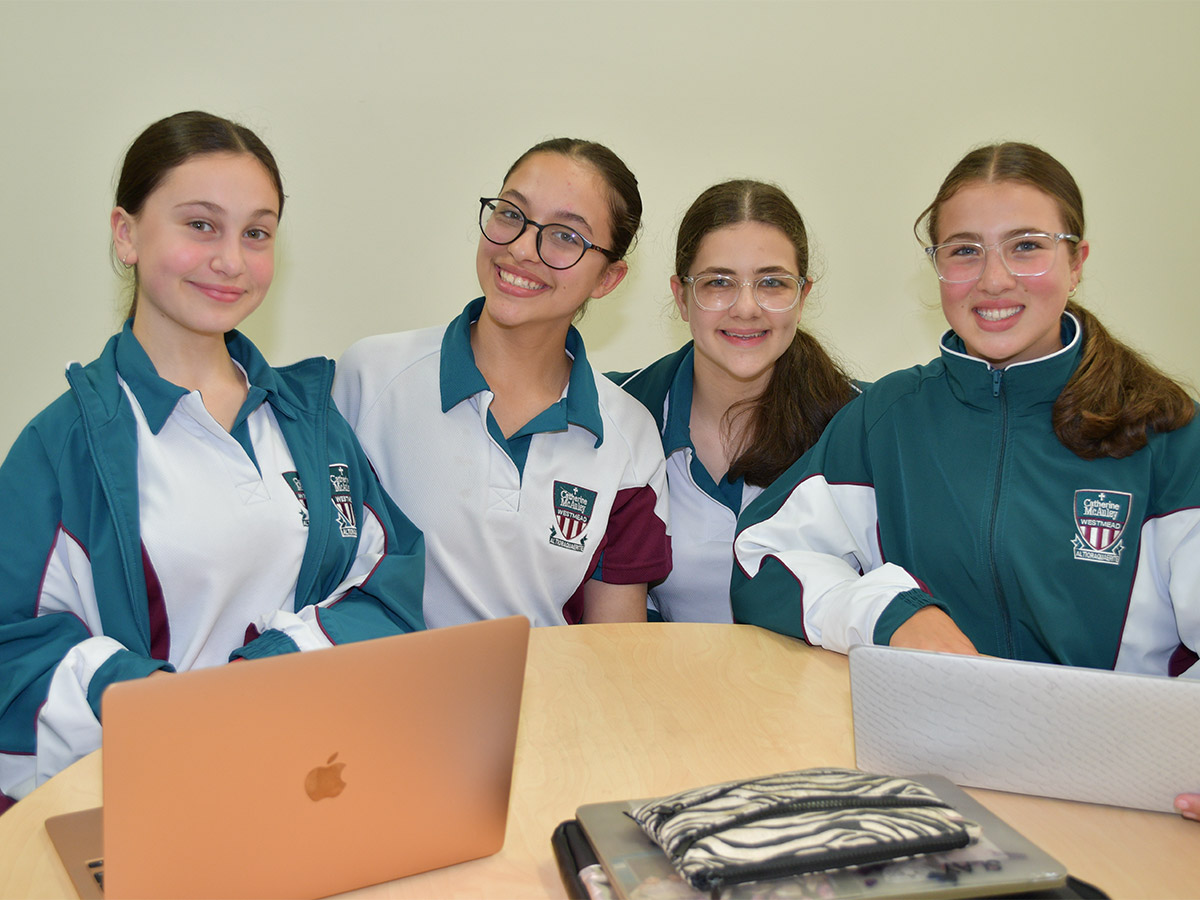 The Year 7 Future Anything Team who made it through to the semi final.
Year 7 students have been taking part this year in the 'Future Anything Activate Program', a program designed by Future Anything which aims to encourage students to embark on their own journey of self discovery using entrepreneurship as a vehicle to empower young people with the knowledge, skills, support, and partnerships to develop innovative ideas that solve problems.
One Catherine McAuley team of Year 7 students advanced through to represent the school at the semi-final event with their innovative business idea which focuses on procrastination and goal setting. All students taking part in the program were asked to work in teams to solve a wellbeing related challenge. Alessia Gorham, Ava Gonidelli, Evonne Simon and Gabriella Mastrodomenico came together with the idea to help solve the problem many have of procrastination and reaching one's goals. The students developed a business idea to produce a journal which users can use to help them set goals and manage their time effectively. The students called their business 'Hands On My Life'.
The McAuley team took part in the semi-final over Zoom on Monday with the students pitching their idea to a panel of judges consisting of real entrepreneurs and business owners. Ms Chahine, School Careers Adviser, said that the students presented really well and answered some of the judges questions afterwards about their product very professionally.
The team did not progress to the next round but were the youngest team to compete so did well to make it to the semi final. Well done to the McAuley team!