2022 Year 11 Students Represent McAuley In The UWS Kirby Cup Mooting Competition
03 Nov 2022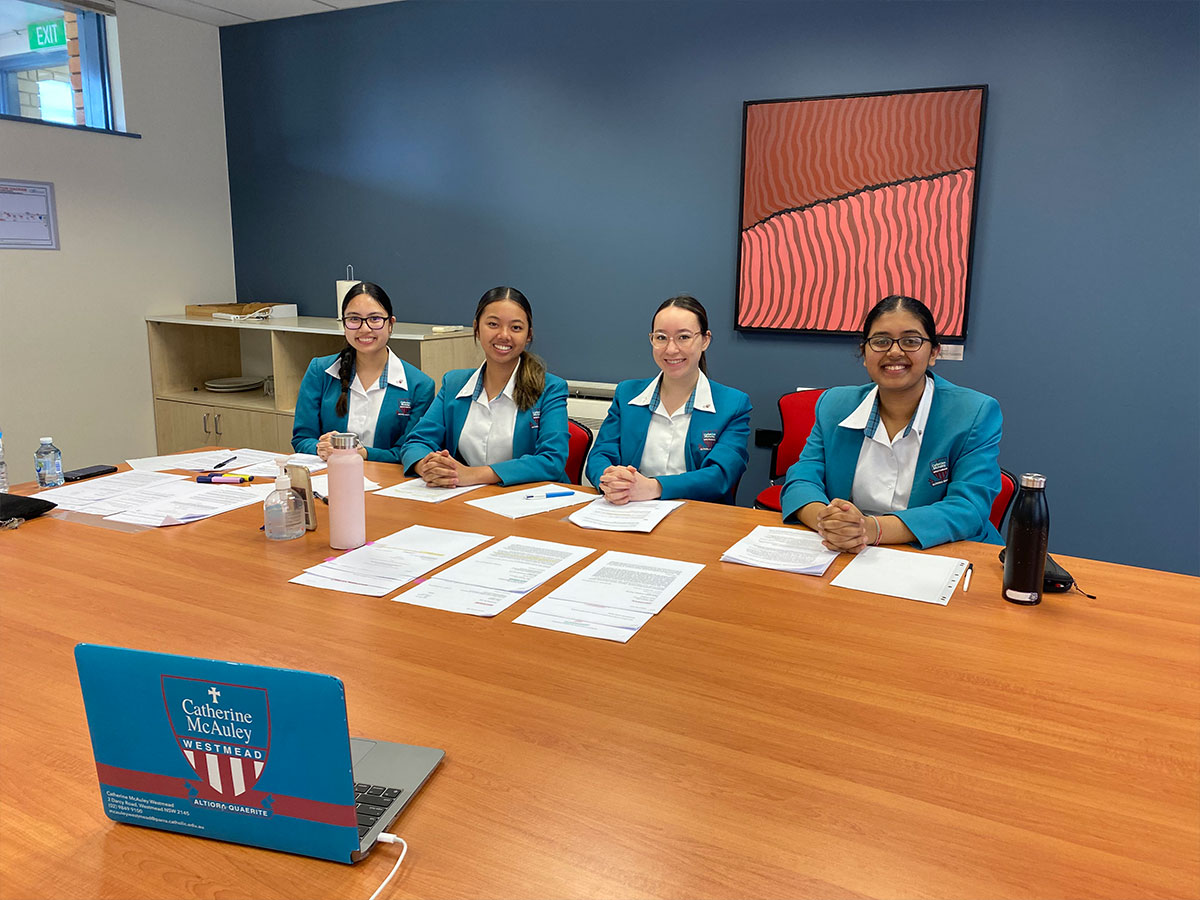 This week on Monday, 31st October we had four Year 11 students - Sophia E., Mya L., Claudia N. and Liz S., representing Catherine McAuley at the University of Western Sydney Kirby Cup Mooting Competition.
History & Social Science Teacher Mrs Natalie Nicolson has written the below:
This competition revolves around courtroom advocacy, where students are given an opportunity to prepare and present submissions on behalf of the appellant and respondent to a legal case. Whilst the case itself is fictional, the students are expected to engage with real legislation and reference cases in their submissions.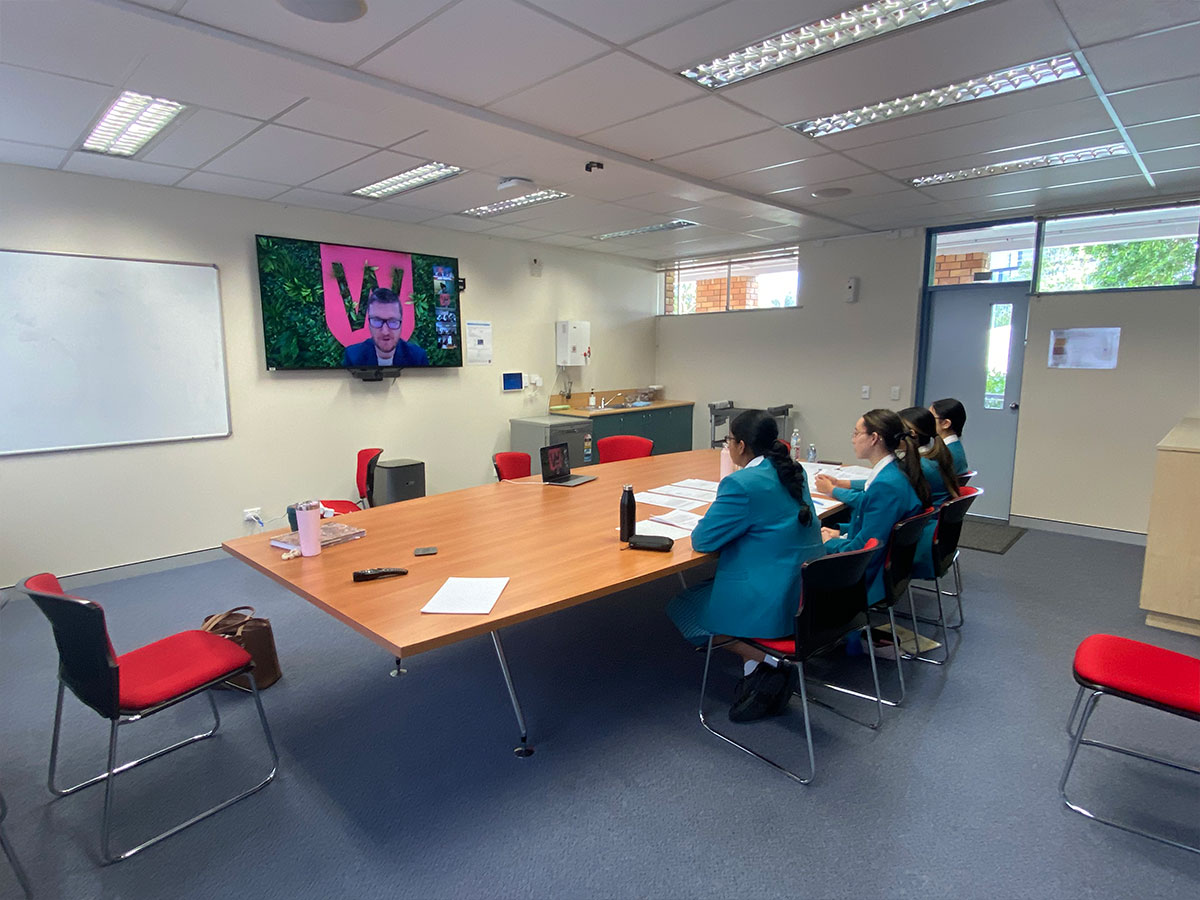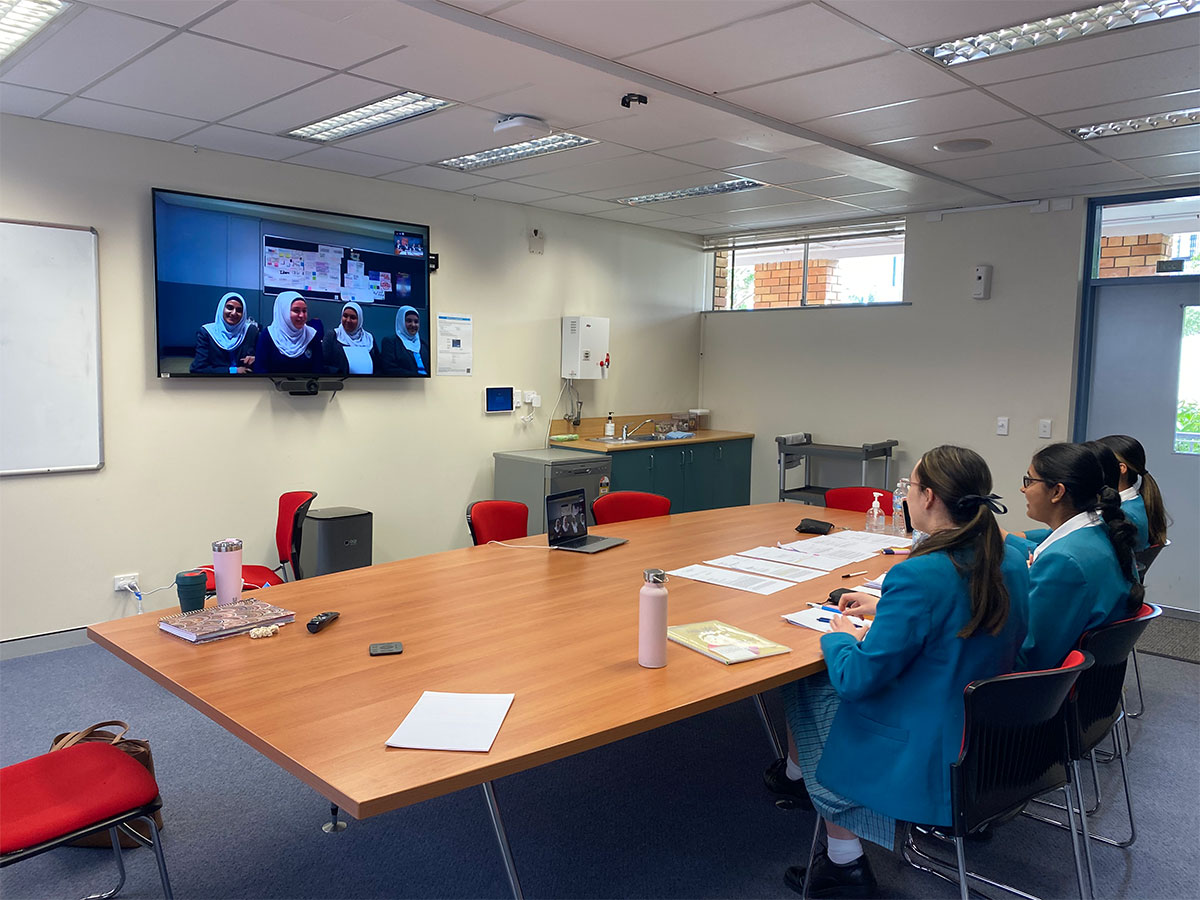 Our students have been preparing for this day for three months, working with myself and a UWS law student in the lead-up to the competition.
The students were judged by a range of professionals including barristers, solicitors, senior lecturers from the UWS School of Law, and final-year law students. During the moots, students had to present their client's case and speak with conviction to persuade the judges to side with their case. They also had to respond to questioning from the judges - which could come at any time. The students were marked on the written submissions they prepared, their presentation of their clients' case during the moot and the responses they provided to questioning.
Over the course of the day, there were two preliminary rounds where each team was given an opportunity to represent the appellant and the respondent. From there, teams were eliminated in further rounds. Out of 12 teams, our team made it to the top four teams however they were defeated by the Kings School in the final round of the day.
During the announcement of the top two teams, the judges did give a special commendation to Claudia for her role as the senior council in the final round. Overall, the girls did a fantastic job and were encouraged by the judges to all undertake a career in the legal profession.