2022 Academy U On Campus Challenge Day
02 Nov 2022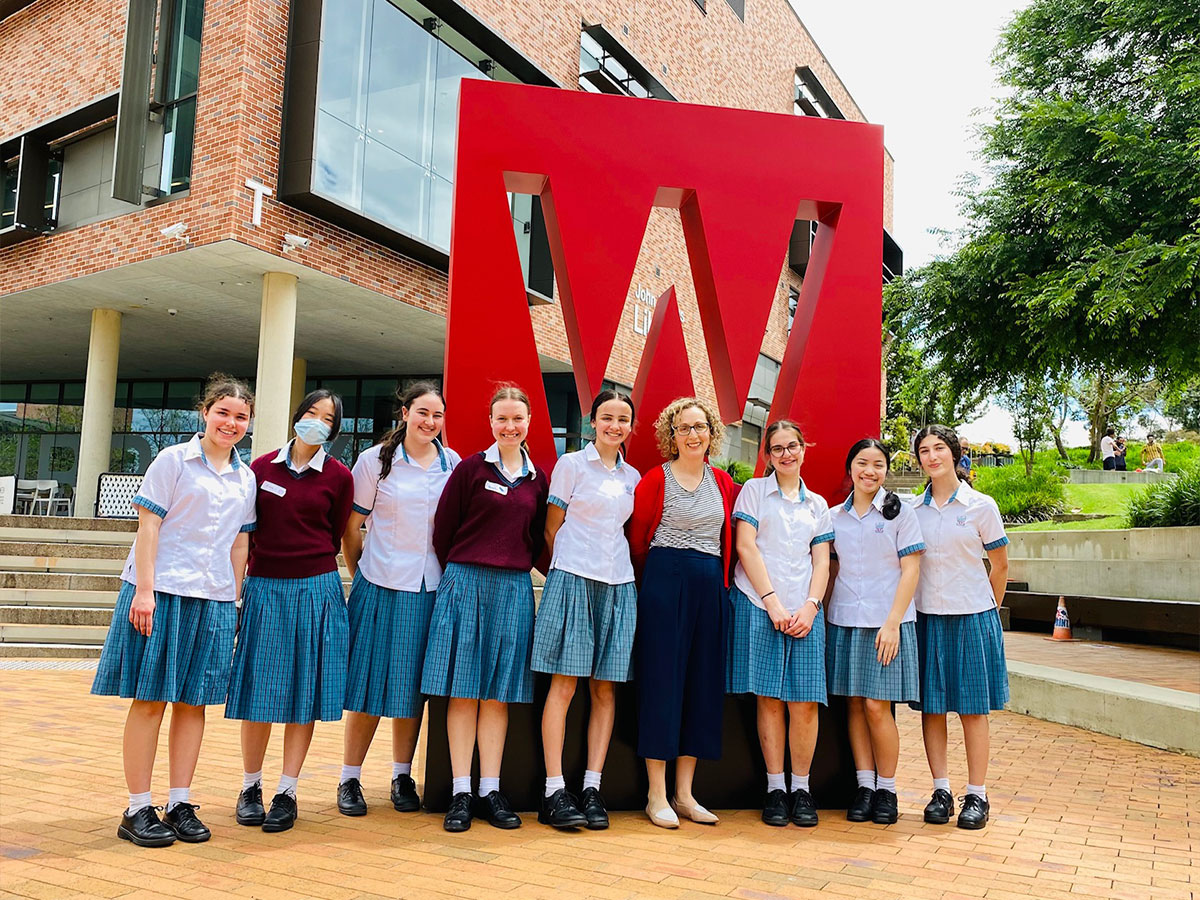 Eight Academy U students, students who have been invited to participate in university courses whilst still at school, attended an on-campus challenge day on Thursday, 27th October at the Western Sydney University Kingswood campus. The students were accompanied by Mrs Amanda Chahine, Careers Advisor and joined with other schools participating in the challenge day.
The students have written about the challenge day below:
We were first divided into four groups to reflect the four principles at Western Sydney University - Boldness, Excellence, Integrity and Fairness, with each group led by a student ambassador.
Throughout the day we met with multiple professors and academics who used their expertise to explain to us the various degrees and careers involved in their respective faculties. These faculties include Music, PDHPE, Engineering and Education.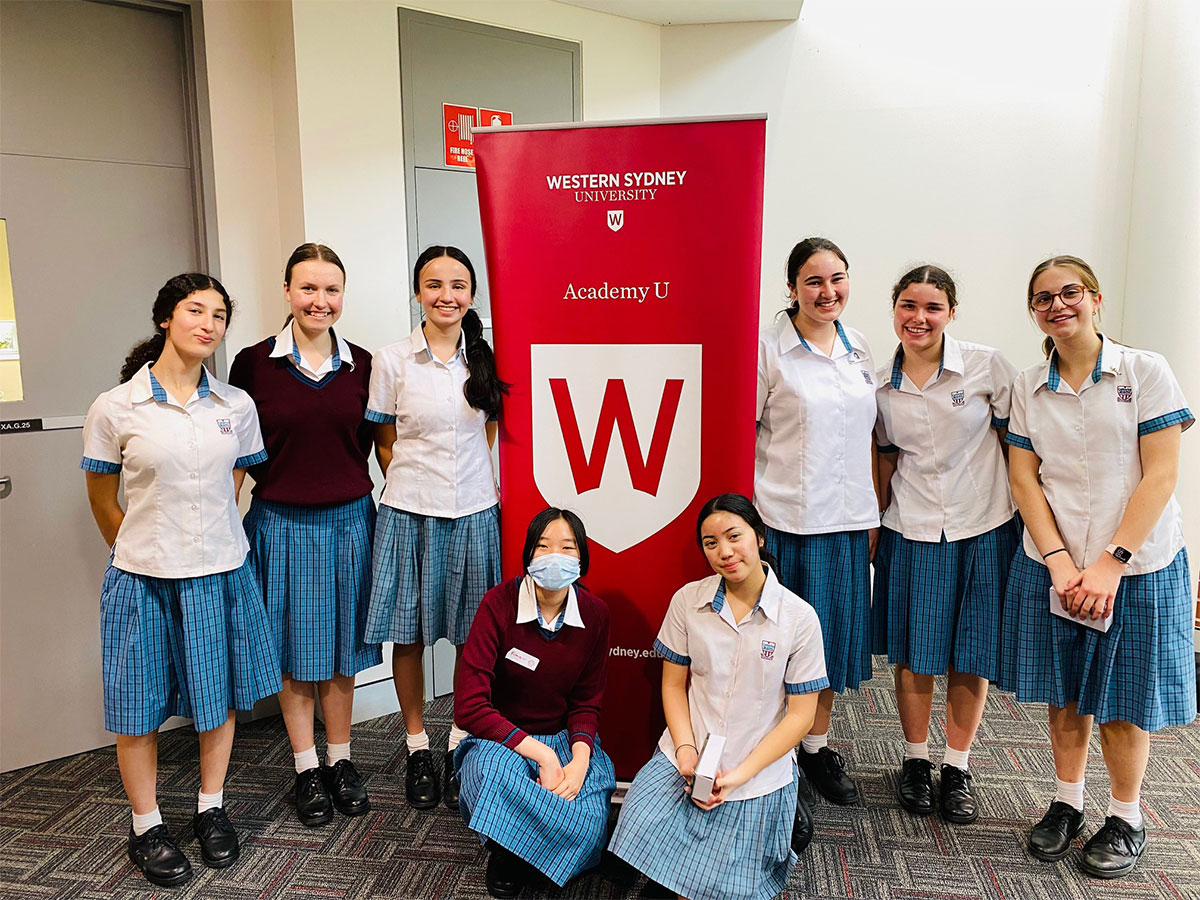 After these workshops, we were challenged with the task of creating a news article and a short news broadcast outlining the lessons we learnt and how the workshops related to one of the WSU principles and its focus on sustainability.
The Academy U On-Campus Challenge Day helped to open our eyes to the opportunities and courses available to us after high school. It also allowed us to meet and familiarise ourselves with other students also involved in the Academy U program.