2022 Years 7 & 8 Students Prepare For Robo Cup
15 Jun 2022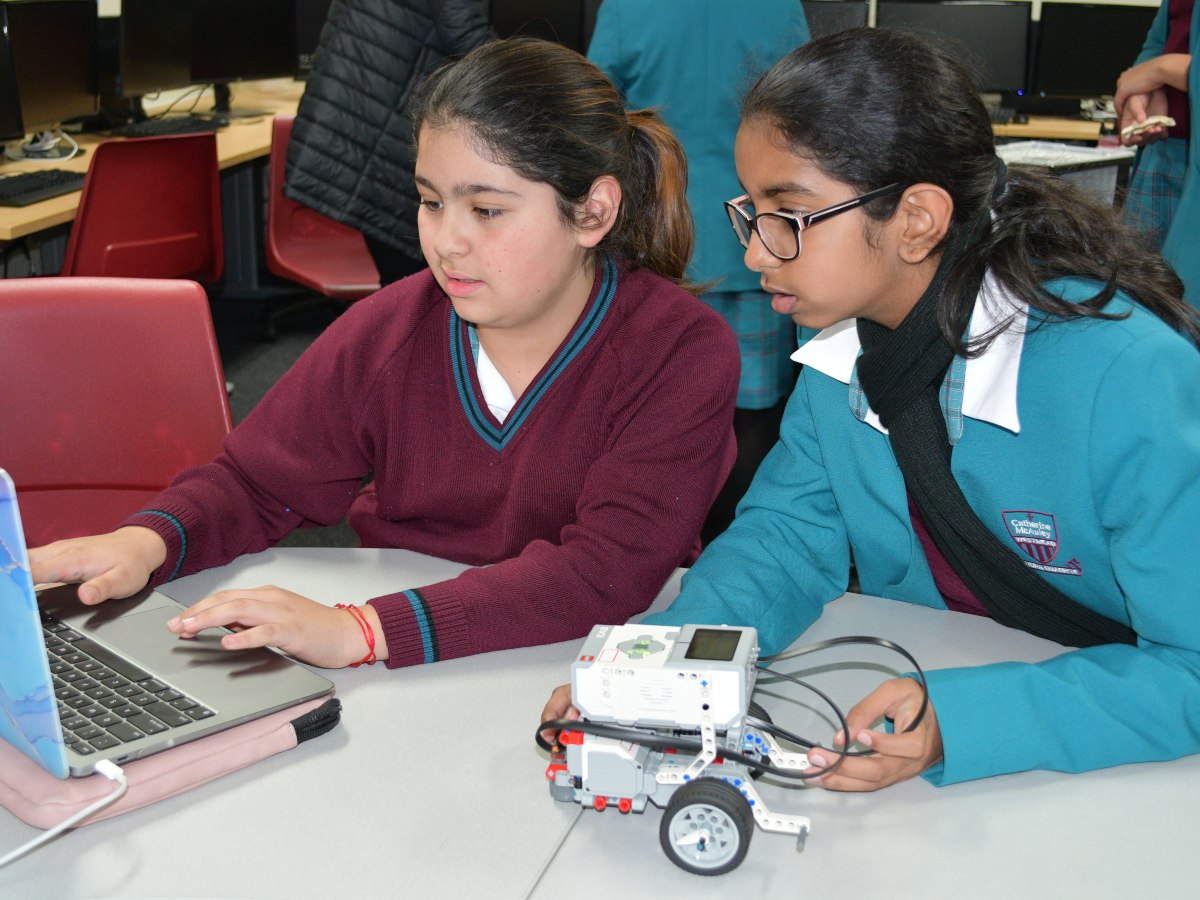 Years 7 & 8 students who have a keen interest in digital technology have started preparing for a future Robo Cup Junior event. Robo Cup Junior is a project-oriented educational initiative which sees students compete in a robotic challenge.
The Years 7 & 8 students have been meeting once a week in the Computer Rooms to learn how to program their robots and practise their skills.

Mrs Tara Hartman, Technology & STEM Teacher says that the event gives students the opportunity to extend the skills learnt from Technology Mandatory digital technology lessons. "Participating in the competition develops problem solving skills and teamwork, and equips students for a future in our technology-driven world".

Students are practising for the 'Rescue' competition which mirrors the real life use of robots that rescue people from life-threatening situations. In the competition students will be required to have their robot follow a winding line to a designated rescue area. On the way their robot could encounter obstacles, bridges and short cut opportunities. With the clock ticking the robot must find 'the victim' in amongst a chemical spill and push them to safety!

This is the first time Catherine McAuley has participated in Robo Cup Junior and the students involved are enjoying the challenge.