2022 Year 12 Extension Science Students Present At Science Conference
15 Sep 2022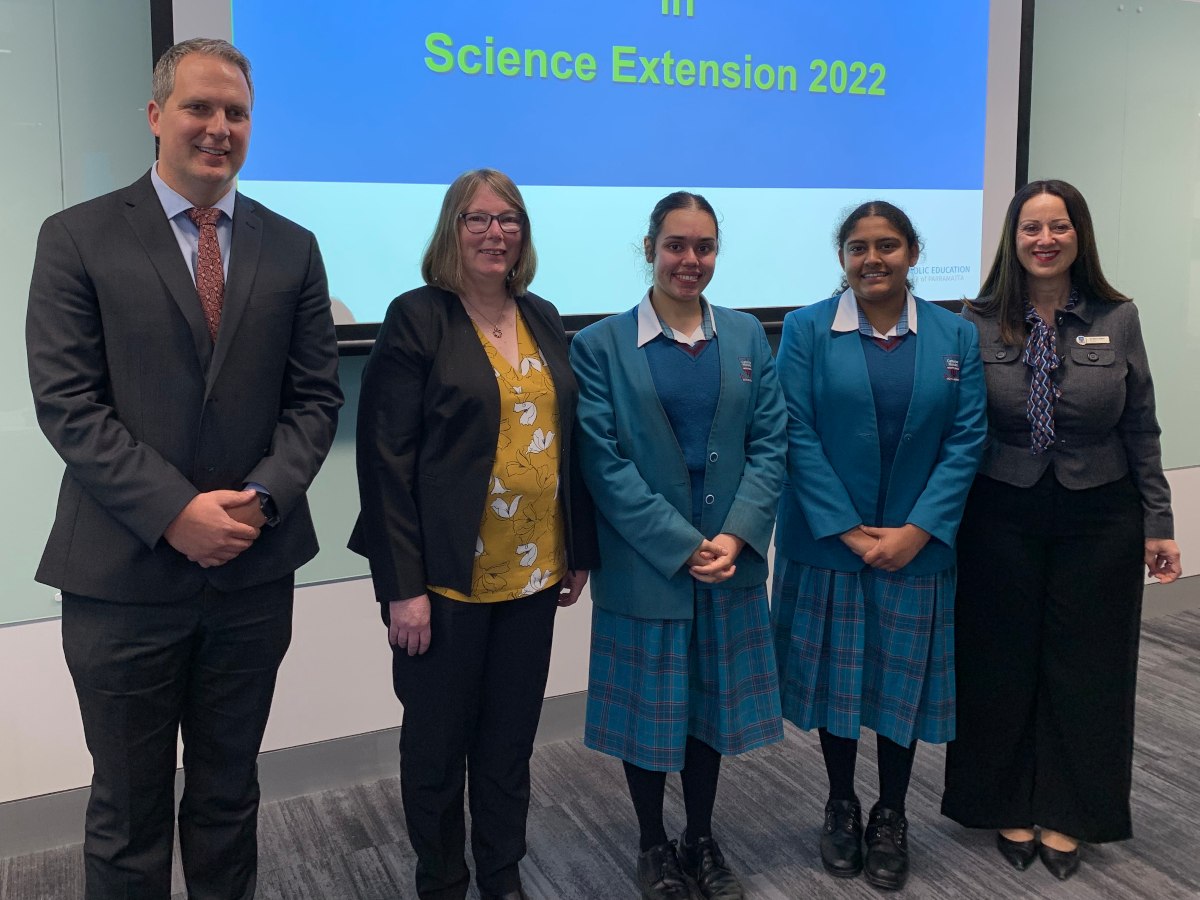 From left Mr Jaie Skinner Assistant Principal, Science Teacher Mrs Suzanne Bain, Year 12 students Elianna A. and Naveena N. and School Principal Ms Mary Refalo.
Two Year 12 Extension Science students, Naveena N. and Elianna A., presented on Friday at the 2022 Science Extension Research Conference which was held at the Westmead Innovation Centre and Naveena was awarded the Scientific Research Medal for the top scientific research project.
Naveena presented on 'The Effect of Polycyclic Aromatic Hydrocarbon Concentration On The Plant Root Growth of Phaseolus Vulgaris, with Specific Reference to Naphthalene' and Elianna's presentation was titled 'Hunting Down the Reason: Examining the Relationship Between Huntington's DIsease and Theory of Mind Deficits'.

Each school in the Diocese was asked to send the two students from their Science Extension class who had produced the best scientific research report. The students gave a ten minute presentation with a slide show to a panel of judges consisting of the Curriculum Inspector for Science from NESA, Teacher Educators for Science from CEDP and two research scientists from Quantal Bioscience. Following their presentation each student then took part in a question and answer session.

Science Teacher Mrs Bain said that presenting to such a distinguished judging panel was quite daunting for the students but both students spoke well. "Naveena and Eliana both spoke confidently without any notes or palm cards and handled all the questions thrown at them with great confidence and knowledge. After the presentations the judges said that there were two presentations that they could not separate and they would have liked to have been able to award joint medals. The two students who were hard to separate were the two McAuley students!"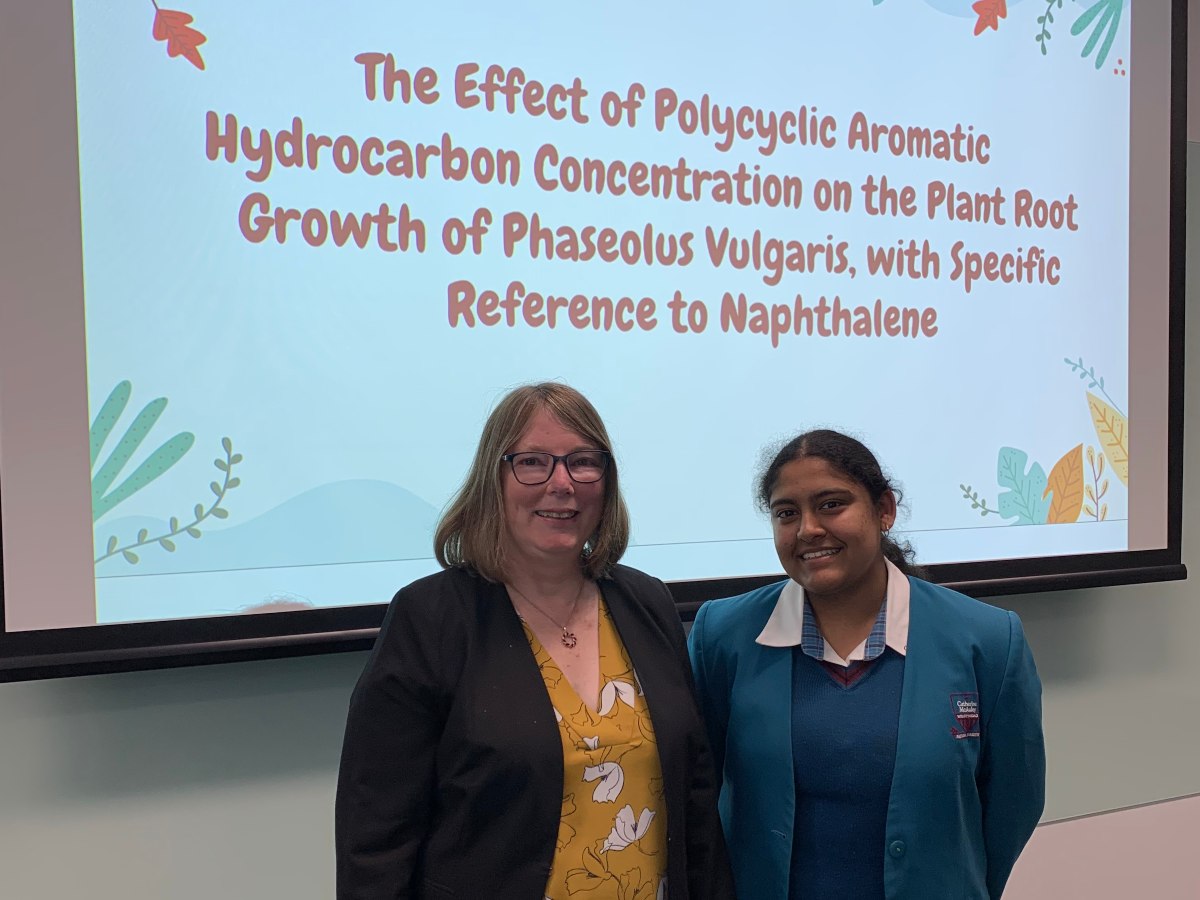 "The judges commended Eliana on the "incredible depth of her knowledge" which she demonstrated during the question and answer session", said Mrs Bain. "Naveena's project was commended because it demonstrated the complete process of scientific research. From her literature review, Naveena identified a gap in the published research and then designed and conducted an experiment to fill this gap. Naveena reviewed her results along with the literature and then suggested the next step in experimental research and predicted the outcome of this experiment with clear logic and reasoning".
Congratulations to Naveena and Eliana on such outstanding work!