2022 Women In Leadership Forum
02 Jun 2022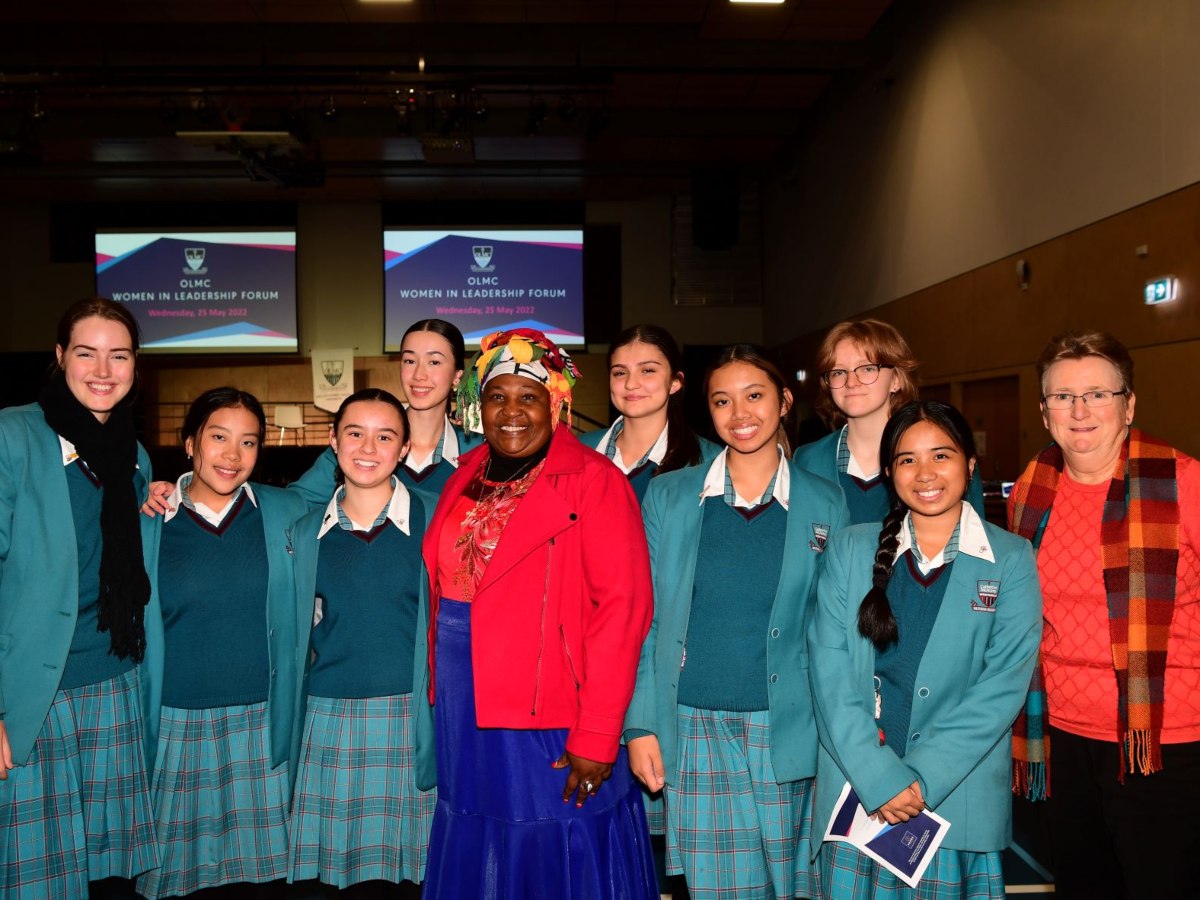 Year 11 students and Ms Grigson, Assistant Principal, with guest speaker Rosemary Kariuki-Fyfe.
A small number of Year 11 students accompanied Ms Debbie Grigson, Assistant Principal, to the Our Lady of Mercy College Parramatta Women in Leadership Forum last Wednesday evening.
This event included an inspiring lineup of female speakers including Rosemary Kariuki-Fyfe, Multicultural Community Liaison Officer, NSW Police Force, Amanda Rose, Founder and CEO of Small Business Women Australia; Dr Mary-Clare Waugh, Paediatrician and Head of the Kids Rehab Department at The Children's Hospital at Westmead and Joanna Ryan, Advisory Board Member of Advise Wise.

Ms Grigson said that it was a wonderful evening and provided much inspiration to the students who attended.