2022 Sustainable Changes Coming To The School Canteen
20 Oct 2022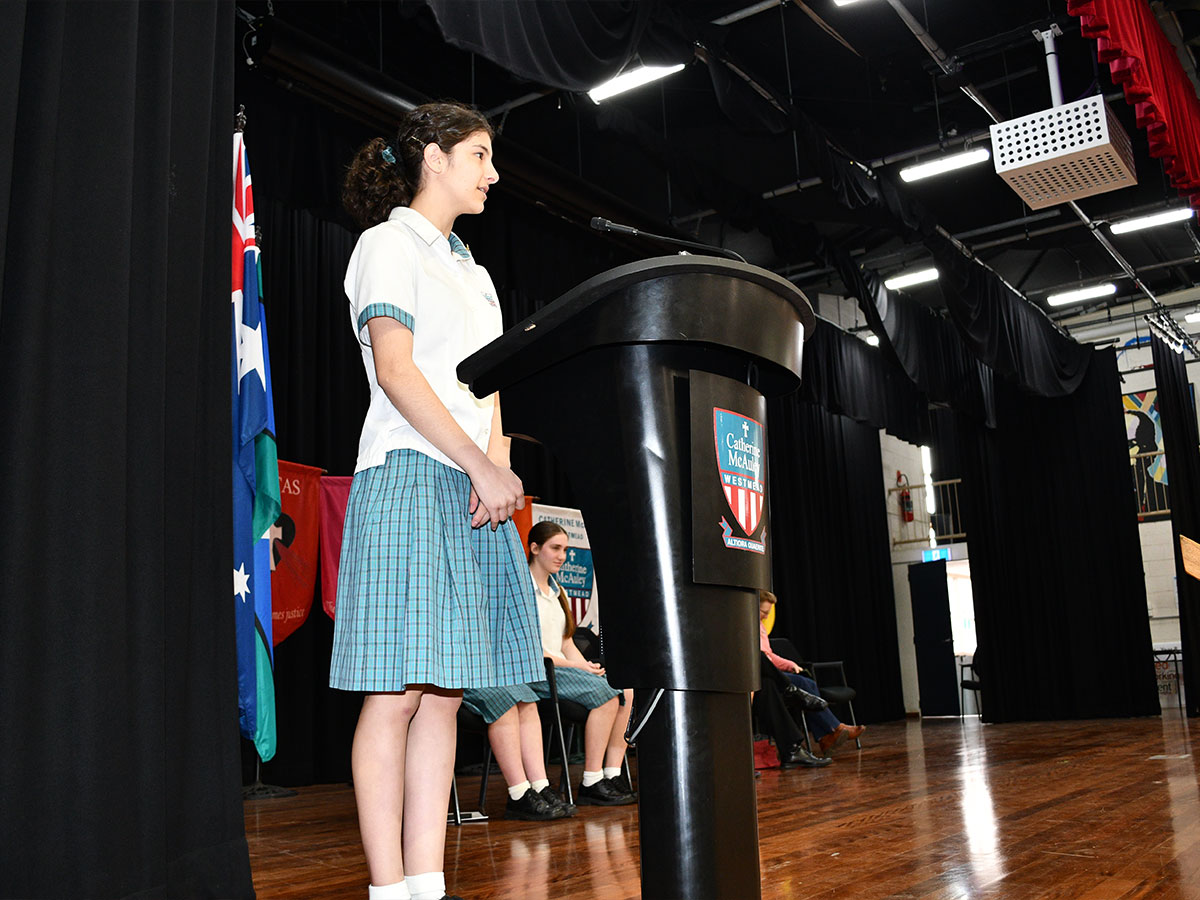 Sara E., Assistant Environment Leader, presenting at the school assembly about the upcoming sustainable canteen changes.
Sara E., Assistant Environment Leader, spoke at the school assembly on Wednesday informing the school community of the sustainable changes coming to the school canteen in the next few weeks.
Food packaging at the canteen will soon be made entirely of cardboard or reusable plastic and all single use plastics will be completely phased out.
In addition, during Tuesdays over the next few weeks, the canteen will be trialling new styles of service. For example, next week on Tuesday there will be a salad bar available for students to choose their own ingredients. The canteen will also trial sandwiches coming in serviettes instead of plastic and muffins coming on trays without plastic wrap.
Sara reminded students that these changes are being made whilst also making it a priority to keep the canteen safe and hygienic and students were reminded to only touch the food they are definitely going to buy.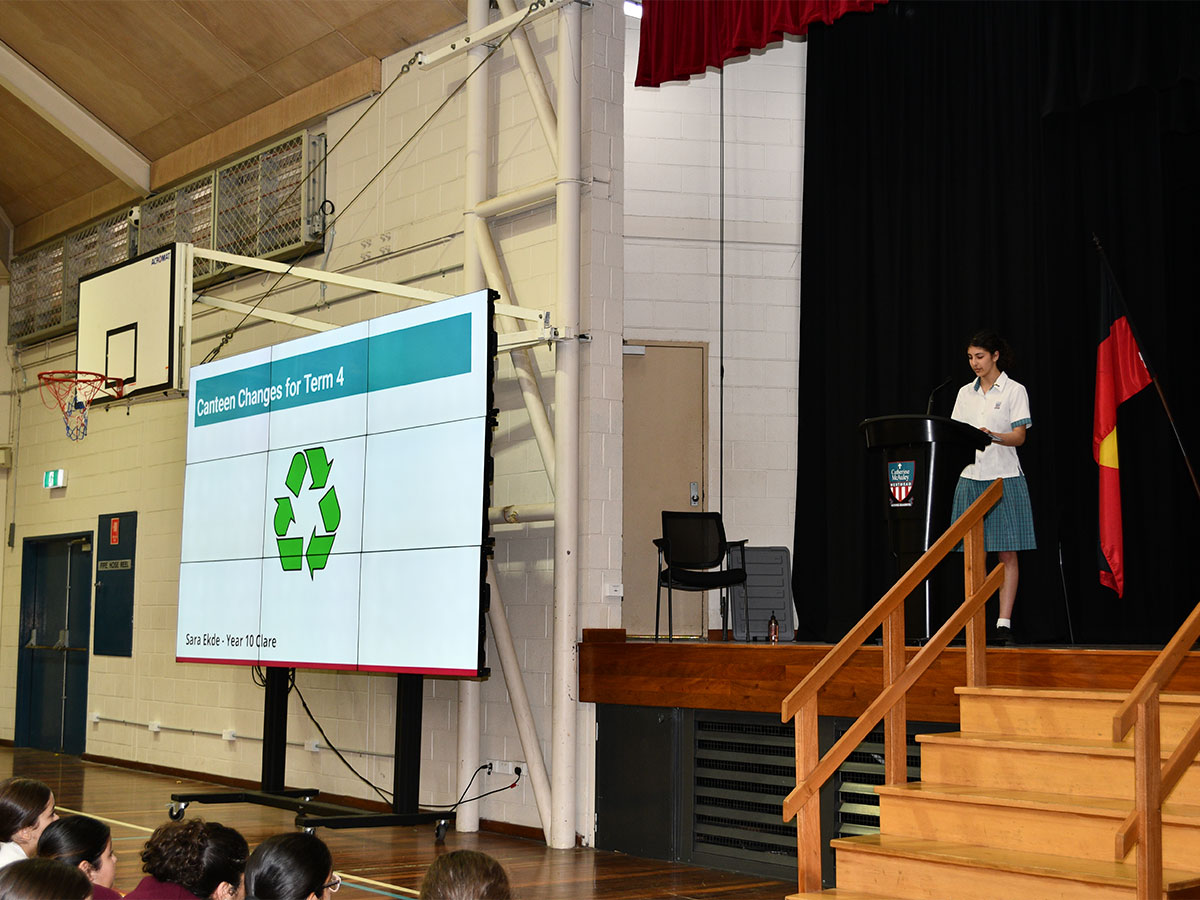 Sara's final reminder to students was that they should remember that water bottles purchased from the canteen can be reused and don't need to be thrown away each time. However, if a student does want to throw away a plastic bottle they should place it in one of the crates beside the bins on the school grounds so that the bottle can be recycled.