2022 Students Presented With Western Sydney University Youth Leadership Masterclass Certificates
19 May 2022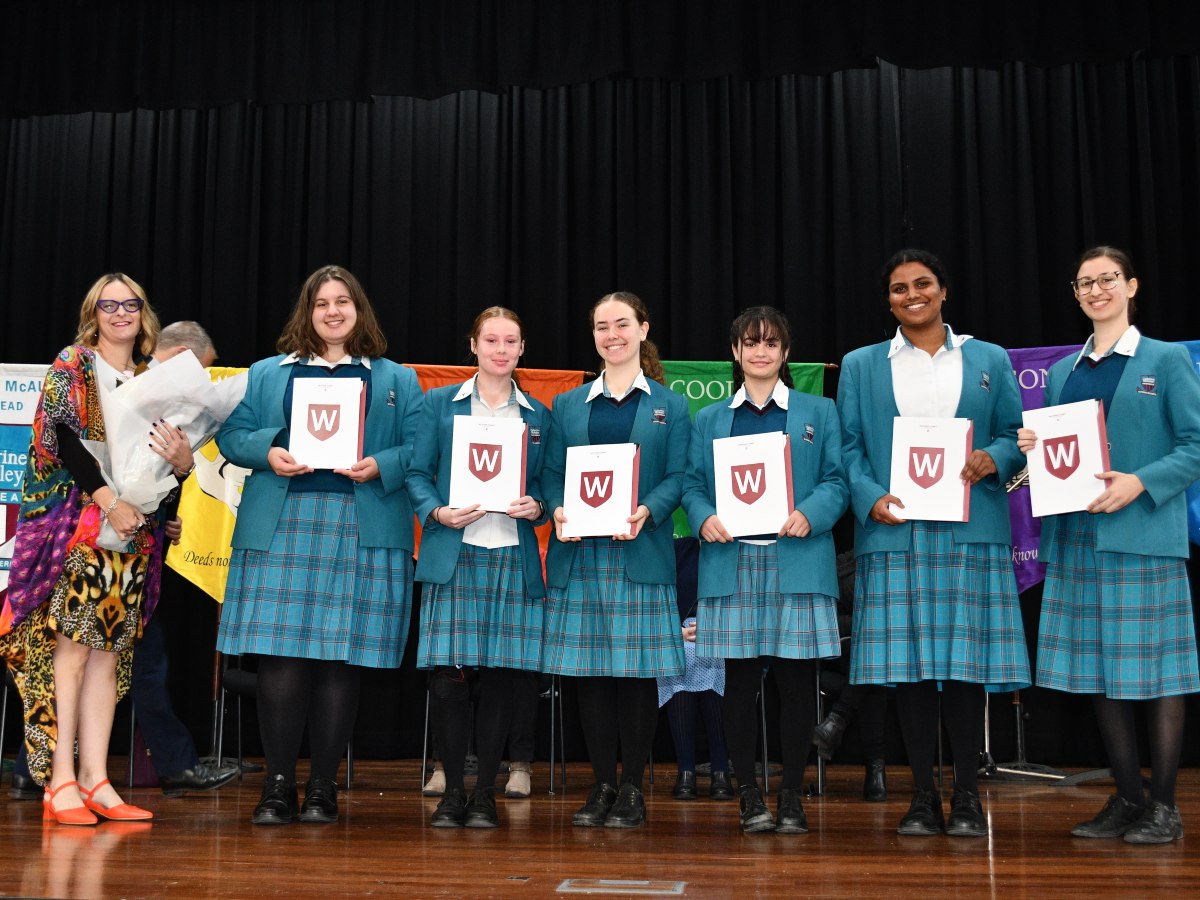 Back in September 2020, a team of six Year 10 students agreed to enter the Western Sydney University Youth Leadership Masterclass competition to prepare a pitch on how to solve a problem using their entrepreneurial skills. At the school assembly this week the school acknowledged this team of outstanding students, who are now in Year 12.
The WSU Youth Leadership Masterclass competition invites secondary students to choose a category to enter from the choice of:
● POVERTY & HOMELESSNESS
● REDUCE, REUSE, REIMAGINE
● MENTAL HEALTH & WELLBEING
● SOCIAL MEDIA & SELF
The Catherine McAuley team chose the Mental Health and Wellbeing category with the challenge outlined by the mental health service, Headspace.

The six students, Angelina M., Zara Z., Makayla H., Victoria C., Macy S. and Amy H. came together over a number of early mornings and afternoons to work through five online modules to develop their skills, and then came up with their campaign, which was called 'Plant The Seed' which aimed to tackle mental health awareness among the culturally and linguistically diverse community of Western Sydney.

The students prepared and recorded their pitch which was sent to Western Sydney University and they won in the Mental Health Category. This involved coming up with an original idea, branding and marketing ideas, and presenting it succinctly within three minutes. The prize was the ability to carry out their campaign with $1000 in seed funding and a mentor provided by Western Sydney University.

As 2020 rolled into 2021, the team of students were determined to carry out their campaign idea and under the guidance of Dr Nicole Bridges, a social media expert, the Zoom mentoring sessions began and continued semi-regularly throughout lockdown. This amazing team of students juggled Year 11 studies, as well as prioritising team meetings and carrying out assigned roles to bring their campaign to life during such a particularly challenging time.

By engaging Instagram they aimed to educate young people about the importance of caring for mental health by promoting access to appropriate online resources. The students chose to spend their funding on gift card prizes which were awarded to followers of the campaign to treat themselves and continue their mental growth beyond the social media campaign.

Throughout their campaign the students were well supported by Dr Nicole Bridges who the school thanked at the recent school assembly for her time and expertise. Dr Bridges was also able to present certificates to the students who were finally able to meet her in person.