2022 Strong Sisters Perform At Aboriginal and Torres Strait Islander Conference
20 Oct 2022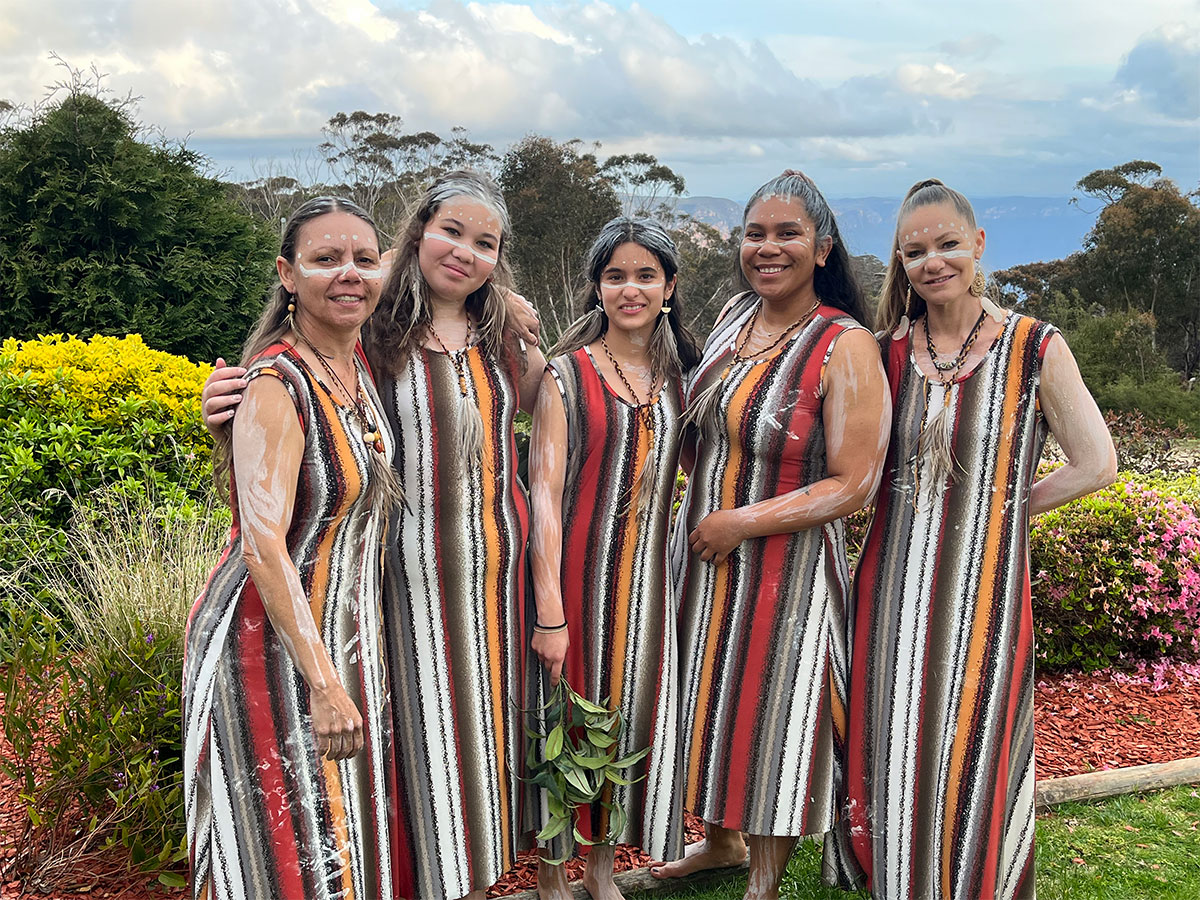 Year 8 students Jordan and Eva (2nd and 3rd from left) with Dance teachers from CAPTIVATE.
Two students from the Catherine McAuley Strong Sisters group joined with Indigenous students from Caroline Chisholm College to perform a moving dance at last week's Aboriginal and Torres Strait Islander Catholic Education NSW State Conference which was held at the Fairmont Resort, Leura.
Students have been preparing for this for some time and worked with specialist dance teachers from CAPTIVATE for the performance.
Ms Fiona Sandeman, Strong Sisters Coordinator, said only female indigenous students were allowed to perform at the opening ceremony of the conference as the location, The Three Sisters, is a sacred womens' site.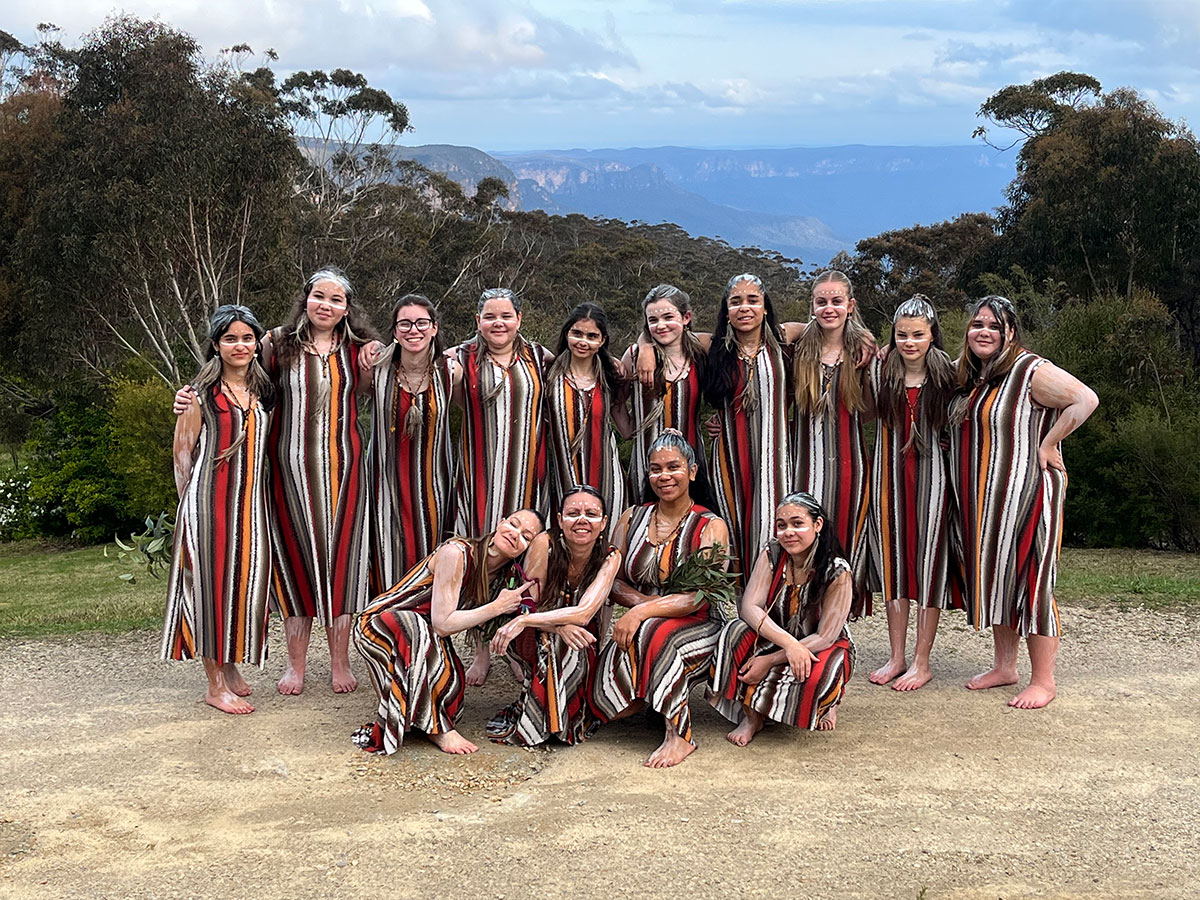 Indigenous students from Catherine McAuley and Caroline Chisholm College joined together to perform at the ATSI Conference.
The Catherine McAuley students who performed were Jordan B. and Eva N., both Year 8 students. "The performance was amazing", said Ms Sandeman.
Well done also to Visual Arts teacher Miss Breen who presented at the conference on how she has integrated content knowledge about Indigeneous culture through Year 7 Visual Arts.
---
View the dance below