2022 Sport Leaders Launch Wellbeing Wednesday
18 May 2022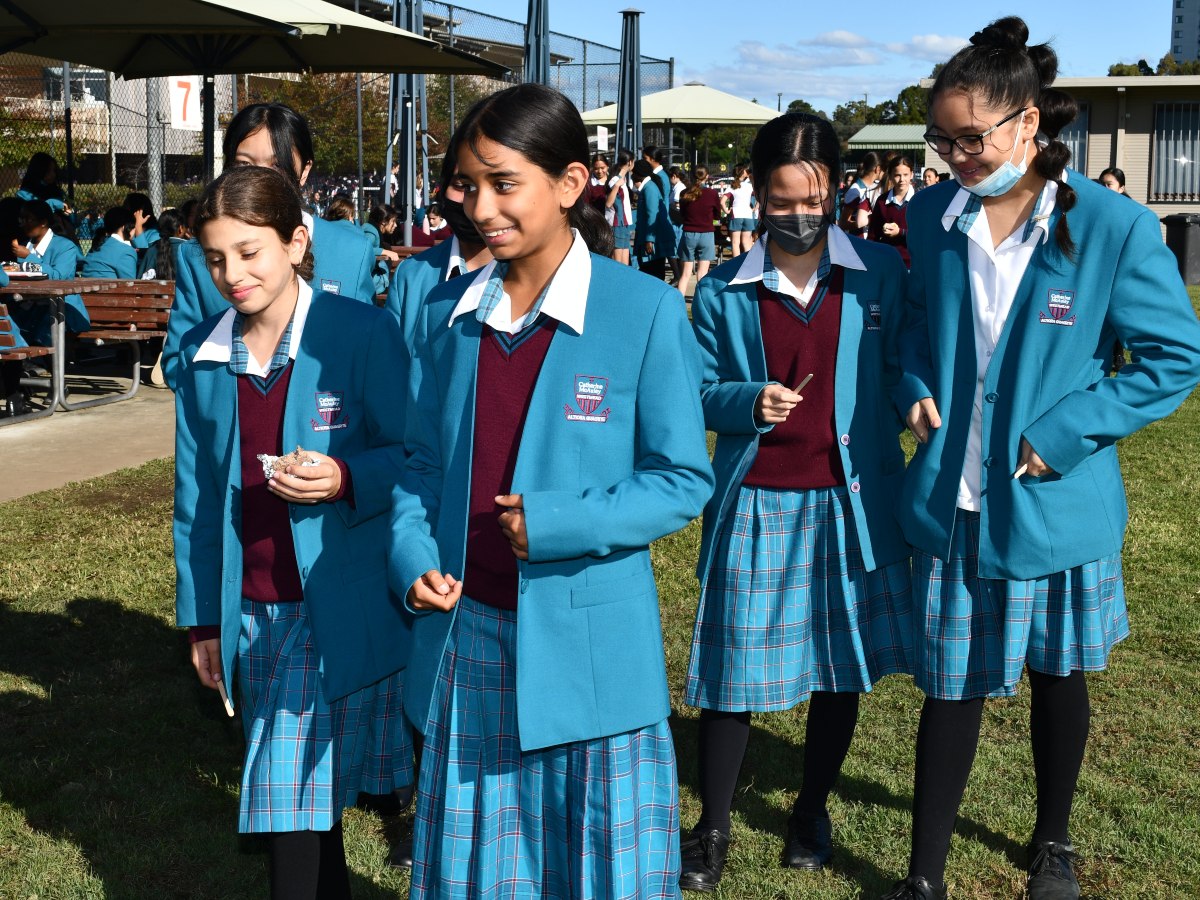 This week was the launch of the annual Wellbeing Wednesday initiative with the Student Sport Leaders, Macy S. and Chelsey T., launching the event at the school assembly this week.
Wellbeing Wednesday first began in 2019 and encourages students and staff to walk laps around the school for House points. With walking proven to boost positive wellbeing, improve cardiovascular fitness and strengthen bones and muscles there is much to recommend walking!

Macy and Chelsey asked students to be inspired by the school theme this year, Grow In Unity, and unite with their Homeroom to gain points for their House - with the added benefit of improving fitness and wellbeing.

The first Wellbeing Wednesday took place this week with many students and staff walking laps of the school. The event will run every Day 8 (every second Wednesday) at lunchtimes.