2022 PDSSSC Netball Gala Day
21 Jul 2022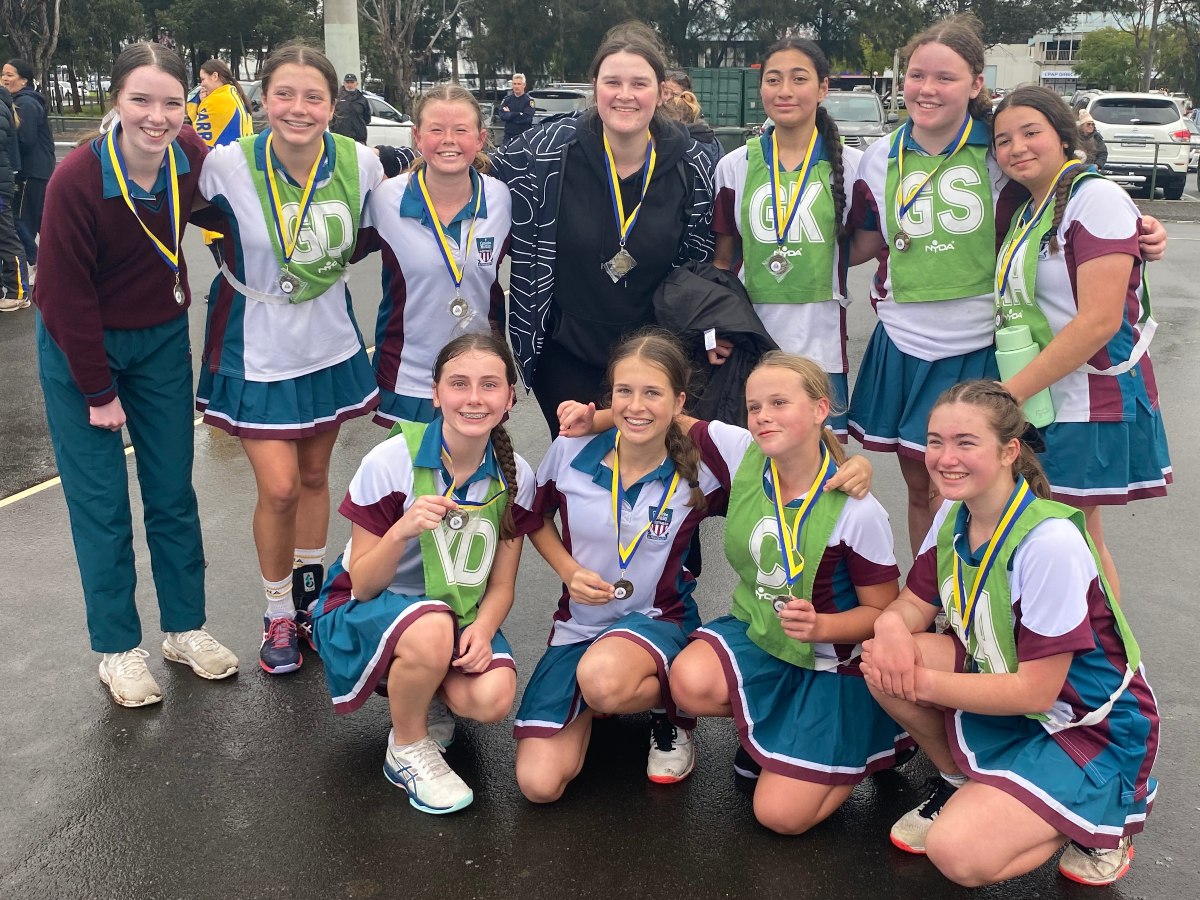 The winning Junior Netball Team with Ms Shipley at the PDSSSC Gala Day held on Wednesday, 20th July 2022.
Well done to all students who represented Catherine McAuley at the PDSSSC Netball Gala Day yesterday.
The school had four teams compete - two junior teams, an intermediate team and a senior team. The gala day was held at Jamison Park, Penrith.

Ms Shipley, who coached one of the Junior Teams, has reported back that they were the winners of the grand final! The team were undefeated all day and won the grand final against Gilroy Catholic College in what Ms Shipley describes as "an absolute nail biter" by 1 point!

Ms Reynolds coached the Senior Team (consisting of Years 11 and 12 students) and she has reported that the team were Runners Up. She said all day "the students played really well with great displays of teamwork and fair play".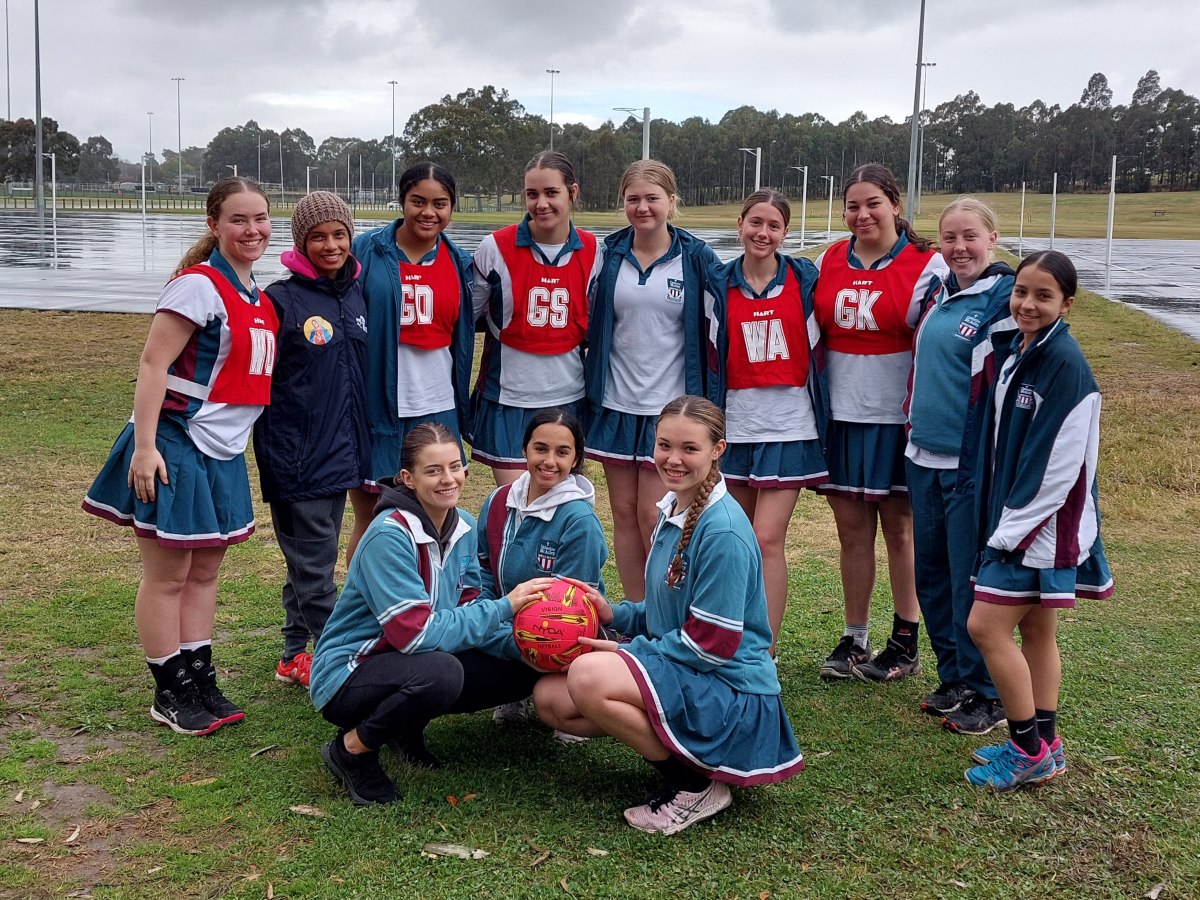 The Senior Netball Team, who were Runners Up, with Miss Reynolds at the PDSSSC Netball Gala Day.
The Intermediate Team had a successful Gala Day remaining undefeated all day until the semi final where they lost to Marian Catholic College. The second Junior Team did not make the semi finals but played well all day and enjoyed the carnival.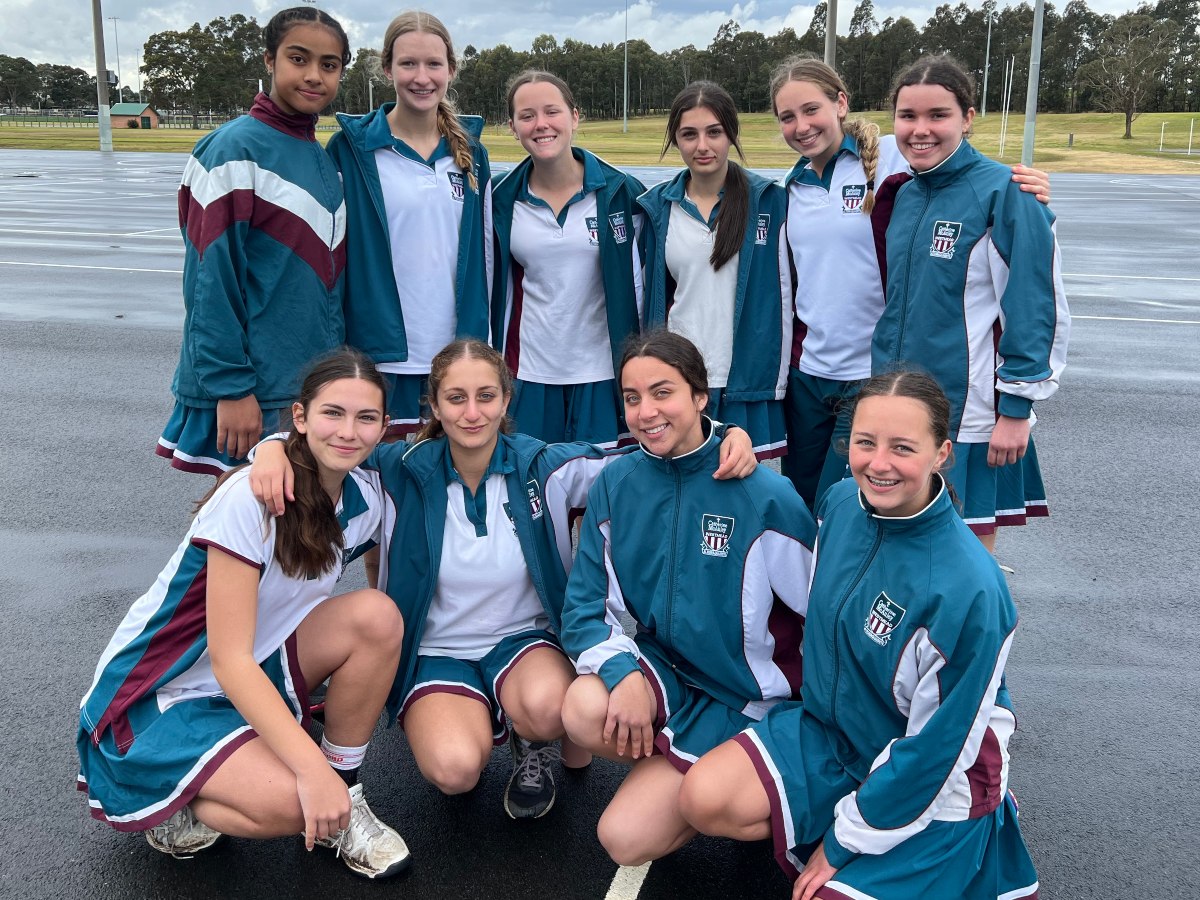 The Intermediate Netball Team at the PDSSSC Gala Day. Coach was Ms Lee (not shown in photo).
The second Junior Team did not move past the pool rounds but their coach Mrs Nolan said the students steadily built their connections and teamwork throughout the day, given they had never played together before. "The team lost their last pool game in a thriller by just 2 points. They played positively, encouraging one another, and demonstrated excellent fair play in each game they played".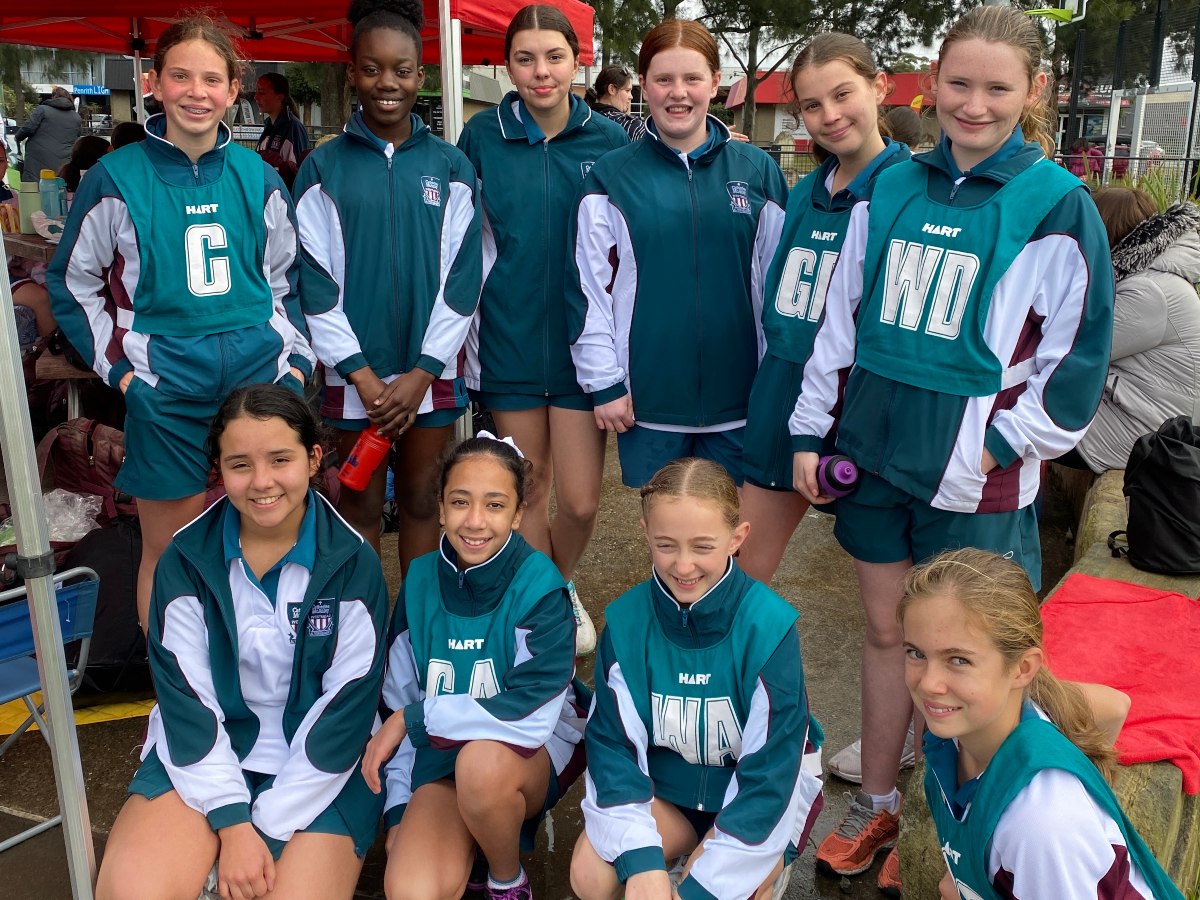 The second Junior Netball Team who played at the PDSSSC Netball Gala Day.