2022 McAuley Team Comes First in NSW Schools Titration Competition
22 Jun 2022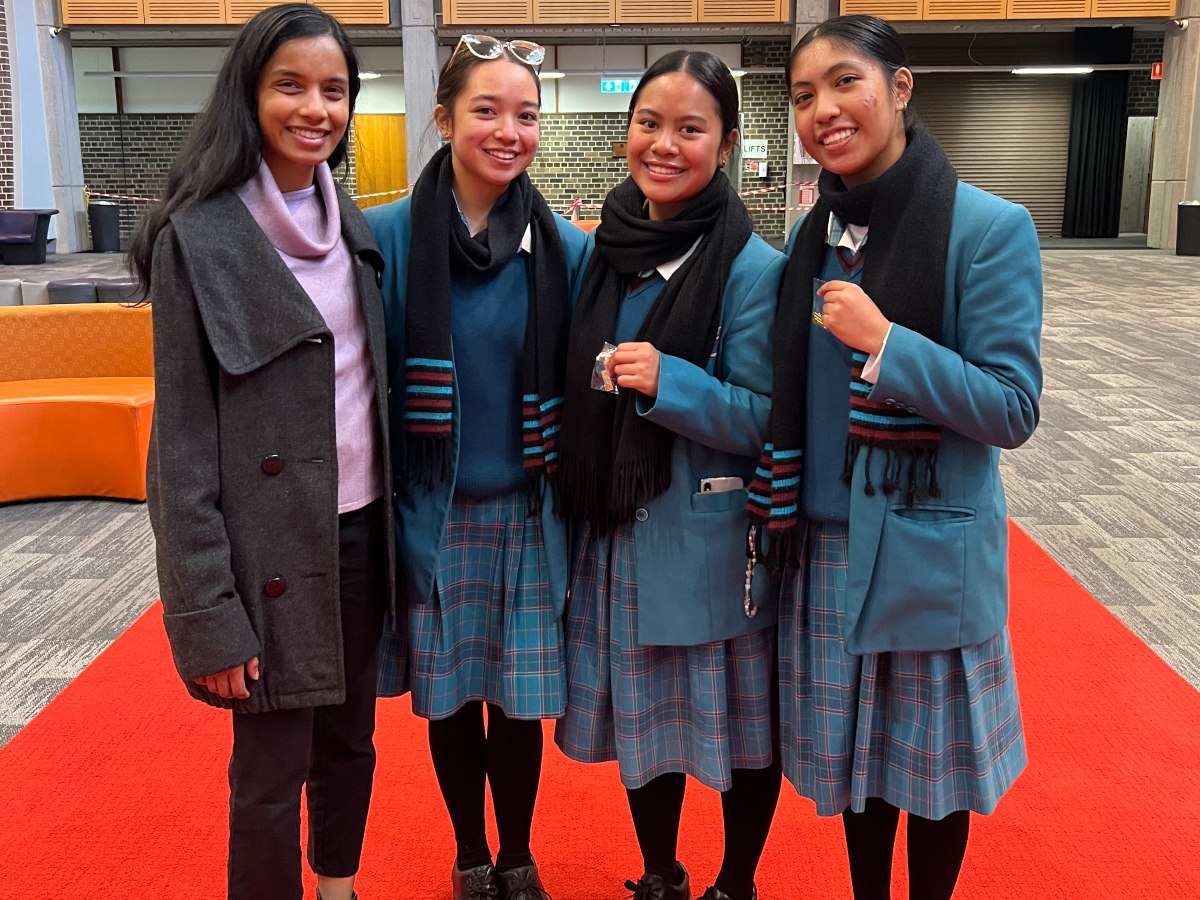 The winning team - Leanne, Jasmine and Sophia, with Science Teacher Miss Reynolds, who were awarded 1st place with a combined error of 4 in the event held at Macquarie University.
Year 12 Chemistry students competed in the NSW Schools Titration competition held at Macquarie University over the weekend on Saturday, 21st June. The 21 Chemistry students who competed did a wonderful job representing the school. Catherine McAuley came first on the day and two other McAuley teams received Certificates of Excellence and Merit.
Leanne A., Jasmine I., Sophia E. - 1st place with a combined error of 4, Certificate of Excellence
Ann M.C., Natasha M., Nishika J. - 5th place, Certificate of Excellence
Alannah E., Angelina M., Deborah P. - Certificate of Merit

The NSW Schools Titration Competition is a quantitative analytical competition open to students across NSW. Students compete in teams of three and, in ninety minutes, must complete a set of acid-base titrations to determine the unknown concentration of a weak acid. The team's score depends on the accuracy of the work of its members.

The top 50 teams from across NSW will go through to the National Titration Competition to be held later in the year. Early next term the school will find out how many McAuley teams may go through.

Well done to all the students involved and their teachers Mrs Belinda Manoogian and Miss Rebecca Reynolds. The students have been training and practising for the past six weeks after school every Monday, Wednesday and Friday.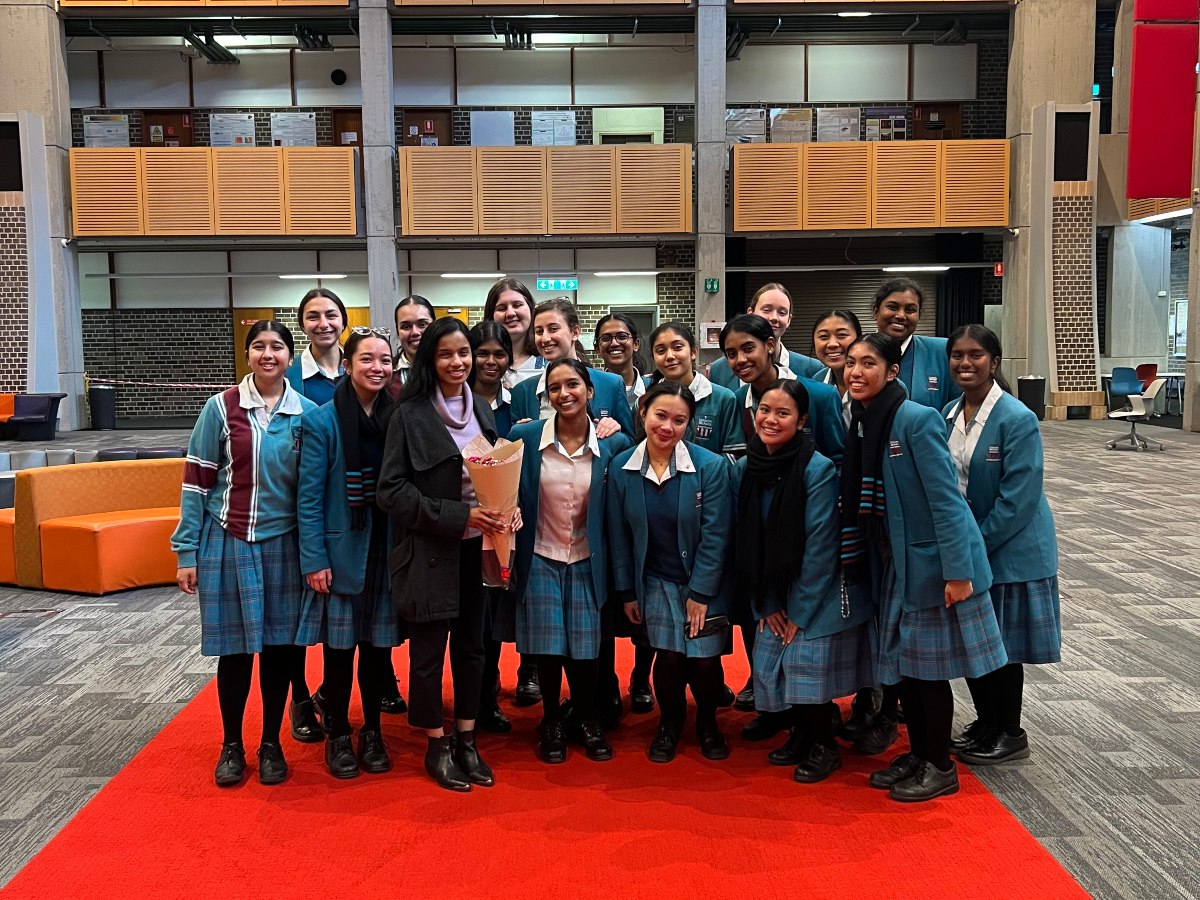 Some of the Year 12 Chemistry students who competed in the NSW Schools Titration Competition with teacher Miss Reynolds.
Sophia, one of the students in the winning team, says she likes being able to compete in this competition as "it allowed me to challenge myself and take my learning into a new environment as I had to work with my teammates, compete against other groups and carry out successful titrations in a short period of time".

"The competition was definitely intimidating and at times stressful because we had to maximise the resources and time that we were given, all whilst completing successful titrations to find the unknown concentration of solutions that were different for each group member, thus adding more difficulty to the competition because you were unable to compare results with other team members. I think our group's secret to winning was communication, coordination and definitely practise".