2022 McAuley Students Breaking Ceilings
11 Aug 2022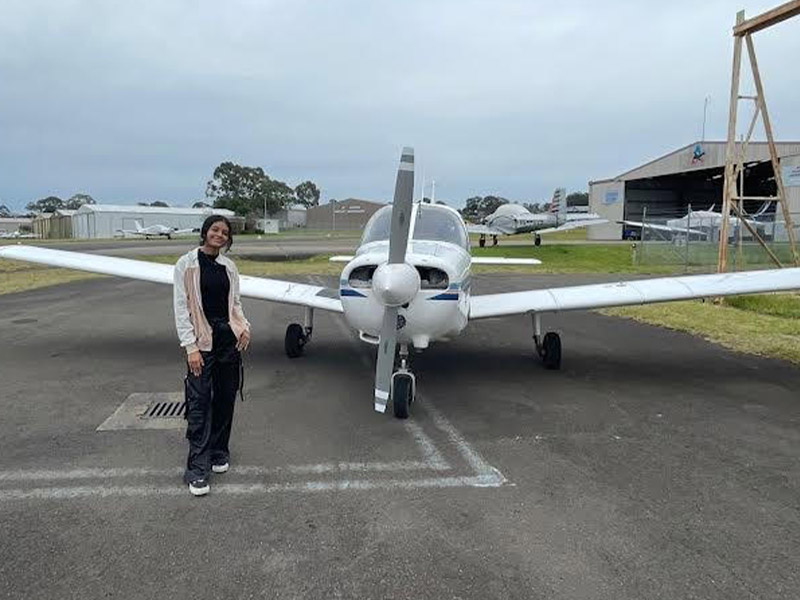 Deanne R. Year 12
Deanne R., Year 12 has always had a fascination with the stars and space which has developed into a passion for flying and a desire to become a pilot.
On a recent flying experience with an instructor from the Sydney Flight College Deanne was told she was a natural at flying and was very good for her first time!
Given Deanne's passion for aviation she was excited to be accepted into the 'Western Sydney Women' aviation program called 'The Future is Bright Aviation Mentoring Program'. This program works with high school girls in Years 10 - 12 across Western Sydney to help them plan for a productive future in aviation.
The program focuses on building confidence and offers one-on-one mentoring, hands on experience days, networking, access to guest speakers and career guidance. It is an achievement for Deanne to be accepted into the program as there are only 12 students involved.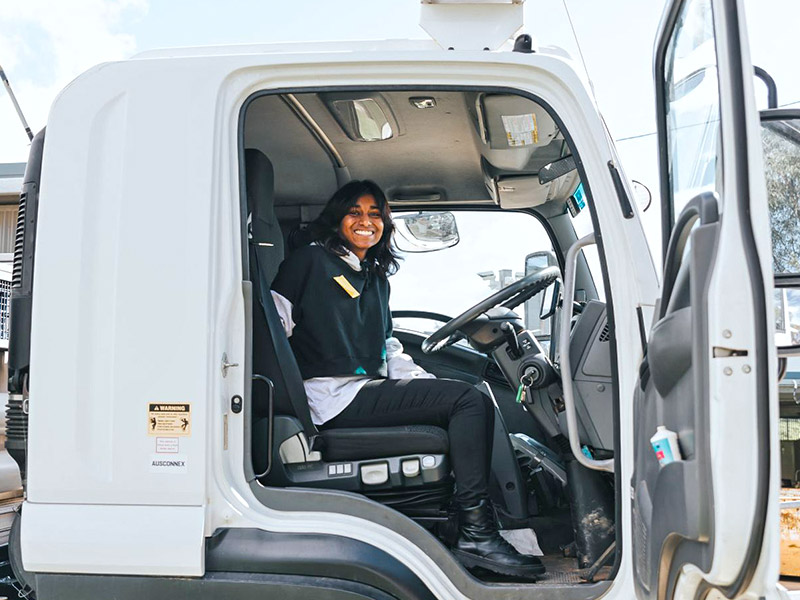 Year 10 student Shivali participated in a Girls in Trades Experience Day hosted by Endeavour Energy (NSW) which saw her working with an Elevated Work Platform truck.
Shivali S., Year 10 is another McAuley student who has a love of space and for Shivali a particular interest in the colonisation of other planets. "The earth is slowly dying so we need to look at other options", says Shivali.
Shivali is also involved with the organisation Western Sydney Women and is participating in their Girls in Trades Program as part of the 'Trades Future is Bright Mentoring Program'. As part of the program Shivali will participate in a number of trade days and currently attends an hourly Zoom meeting each week which gives those involved lots of tips on how to work in a trade.
When I leave school I want to go into aerospace engineering but I would also like a trade career on the side as a more practical component. I particularly like carpentry or perhaps a mechanical trade.
Shivali participated in her first trade experience day on Friday last week where she spent the day with Endeavour Energy (NSW) learning about being an electrician in practise. Shivali, and other students involved, geared up in PPE, tried out tools and explored an Elevated Work Platform (EWP).
"We wore a harness and climbed up on an electrical pole to experience working at a height", she says. "We had a ball we had to throw around whilst up there so that we became familiar with moving around while high above the ground".
Congratulations to both Deanne and Shivali for their involvement in these programs and for being proactive in obtaining a headstart in what can be challenging industries for women.