2022 Catherine McAuley Students Chosen To Attend Deloitte Cyber Academy Launch
02 Jun 2022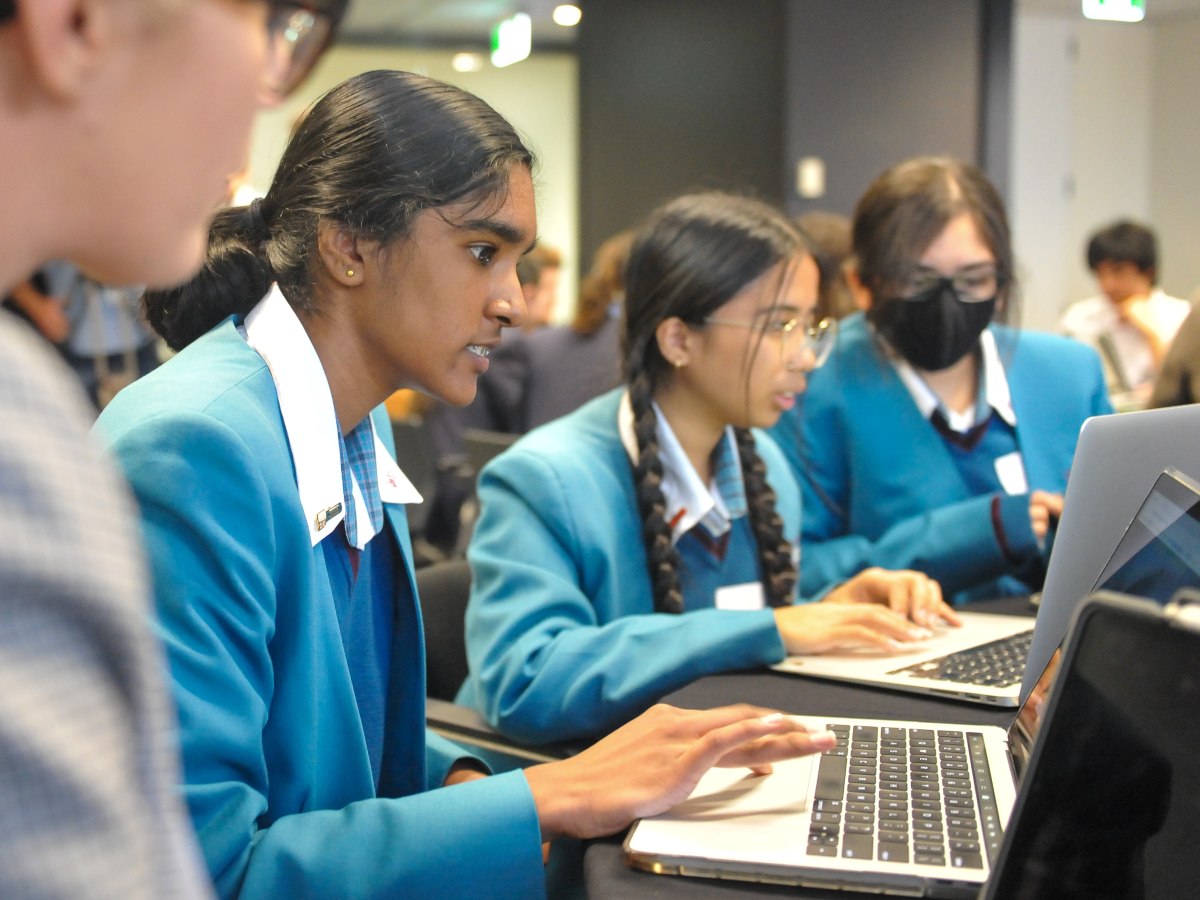 The world is desperate for skilled cyber professionals right now and by 2026 Australia will need 17,000 more. And three Catherine McAuley students may be amongst them as they have been identified as possible cyber talent!
Year 11 students Ashyra C., Nikita B. and Arwen-Cady F. were chosen to attend the launch of the Deloitte Cyber Academy on Monday, 30th May at the Deloitte Head Office in Sydney. The launch was also attended by the NSW Minister for Skills and Training, The Hon. Alister Henskens, and a small number of students from other schools.

The Deloitte Cyber Academy is an Australian first and is a joint partnership between government, industry and education. It will offer students an earn-as-you-learn diploma and degree course designed to place graduates into jobs which will help protect Australia against cybercriminals. With only 200 places on offer students accepted into the program will be taught the technology skills needed for a career in cyber security (scripting, coding, cryptography, cloud, programming, security architecture) and life skills (communication, teamwork, integrity, problem-solving, planning and organisation, presenting and networking).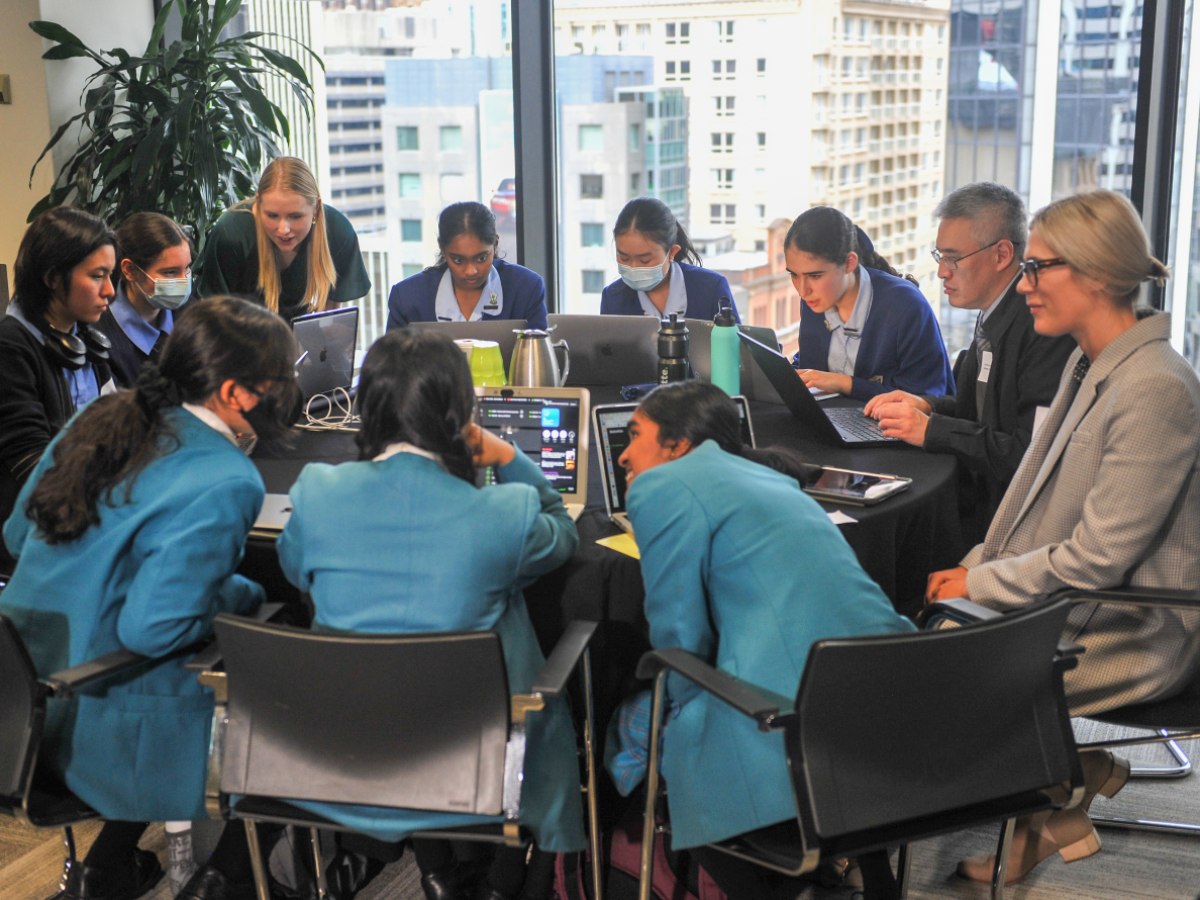 Nikita was one of the Year 11 students chosen to participate in the launch which included taking part in a gamified cyber learning experience. "The Cyber Academy is a great opportunity to learn about a field that's becoming increasingly important. At the launch we participated in challenges which were fun but also involved thinking outside the box. I enjoyed the problem solving aspect of each challenge, especially the 'Google Hacking' challenge where we had to find information on a 'target' through their online presence which included searching in places one might not think to look at first".

Ashyra, Year 11 also participated in the launch and says she enjoyed being able to interact with The Hon. Alister Henskens, MP, executives from Deloittes and other technology companies and students from other schools. "The day allowed myself and Nikita and Arwen to explore and expand our theoretical and practical skills in relation to cyber security and programming. I am planning on a career in STEM which does incorporate areas and skills connected with cyber security and programming".

The Deloitte Cyber Academy launch was featured on Channel 7 news on Tuesday night, 31 May and Ashyra was interviewed. A link to view via the Channel 7 website is available here and begins at the 40.53 minutes mark: https://7plus.com.au/seven-news-sydney?episode-id=7NNS22-151&startAt=2564