2022 After School Latin Has Begun!
08 Jun 2022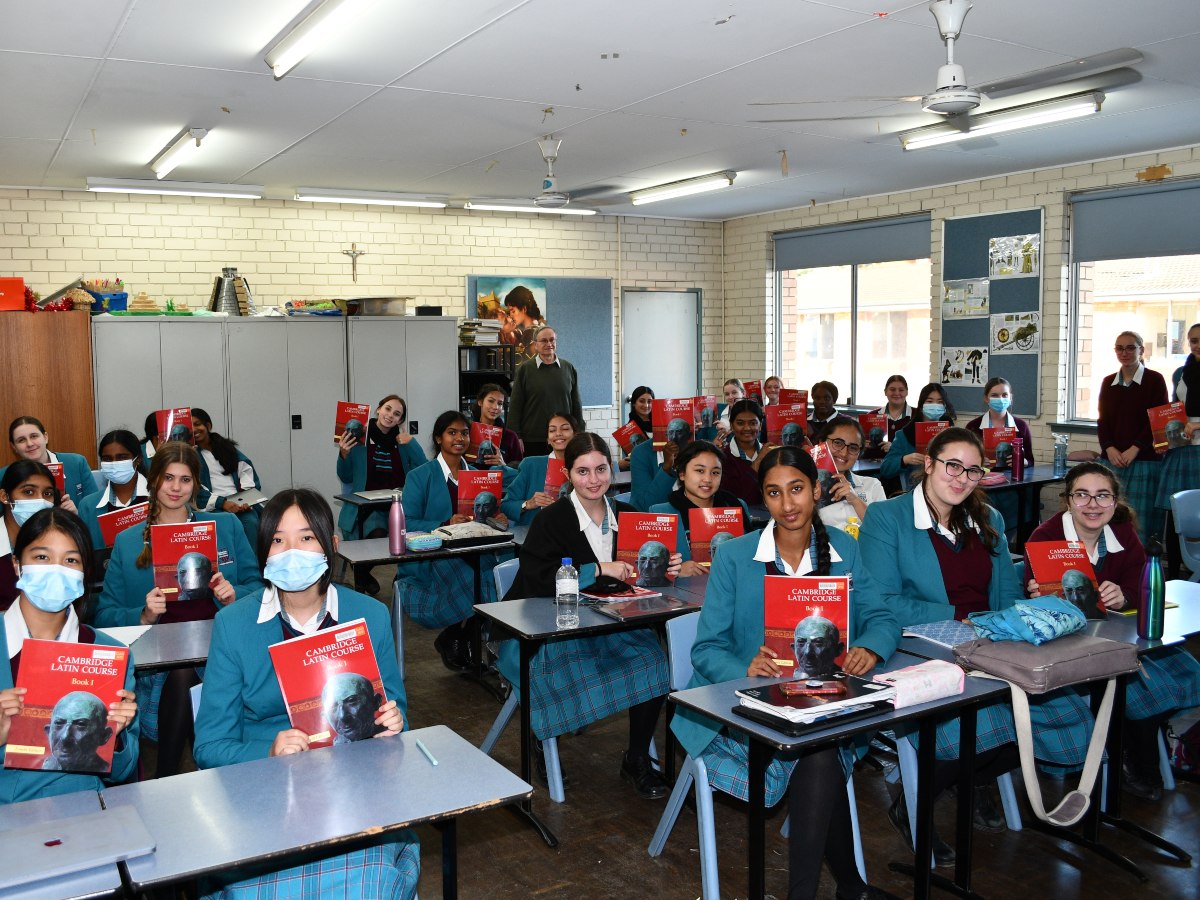 After school Latin has begun! The first after school Latin class took place this week on Wednesday, 1st June. Taught by LOTE Coordinator Mr Forsyth the class is open to any interested Years 9 & 10 students and takes place after school on a Wednesday.
Mikaela Barrientos Salazar, Year 10 says that as a keen ancient history student she was interested in expanding her knowledge of the language predominantly spoken at this time. "As a student, I am always looking to extend and challenge myself. I also have a passion for history and a particular interest in Ancient Rome, where Latin was predominantly spoken.

I chose to take Latin as an opportunity to satisfy my goal to extend my knowledge and challenge myself as well as learn more about the language spoken in one of my favourite parts of history. I know many words from the English language are derived from Latin, so I am also interested in being able to make connections as I learn the language".