2022 Year 8 Community Building and Leadership Day
06 Apr 2022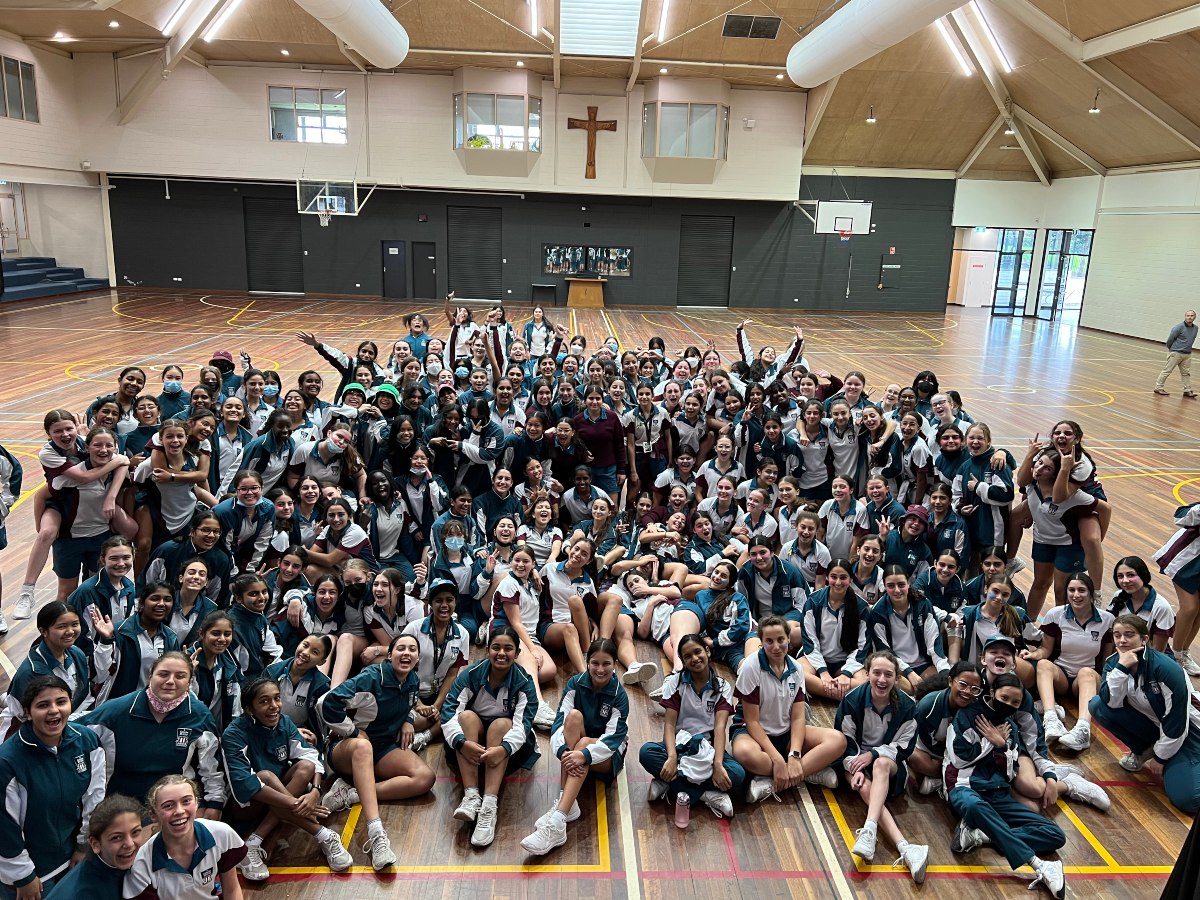 On Friday, 1st April, Year 8 participated in a community building and leadership day with Motiv8 Sports. The day was filled with activities that encourage teamwork, leadership and problem solving skills.
The Year 8 students fully immersed themselves in all activities and the staff from Motiv8 stated they were the best school group they had worked with. This is well deserved praise as the students challenged themselves to complete complex tasks in an atmosphere of fun and House spirit.
The Homeroom with the highest point score was Mercedes and they will enjoy a pizza lunch early next term. However, all Homerooms were the winners as far as the teachers were concerned.
The 'thank you' given by Georgia El Khoury and Anyka Chand from 8 Caritas sums up the enjoyment of the students and the skills they will be able to apply to their studies and friendships moving forward.
Thank you To Motiv8 Sports!
Georgia: We would like to give a big thank you to Motiv8 for coming out today. Despite the weather and other limitations Year 8 has had so much fun today.
Anyka: We would also like to thank you for the many skills you have taught us today - such as problem solving, patience, team work, cooperation, motivation, communication and reinforcing respect.
Georgia: At lunch we asked some Year 8 girls what they most enjoyed about today. They said they enjoyed the competitiveness, the team work, dancing, singing and the overall experiences of the day.
Anyka: Despite coming away with two carpet burns. I'm sure we can all agree that today was so much fun and taught us a lesson on respect, communication and teamwork. We would also like to thank all our teachers who organised this.
Georgia & Anyka: So finally for one last time, we would like to say thank you to Brad, Janie, Shannon, Josh, Nick, Zach, Joel and Matt. Thanks again from all Year 8 to Motiv8!
---
View and download photos