2022 Year 11 Leaders Inspired After Attending Young Women's Leadership Seminar Hosted By Parliament Of NSW
10 Mar 2022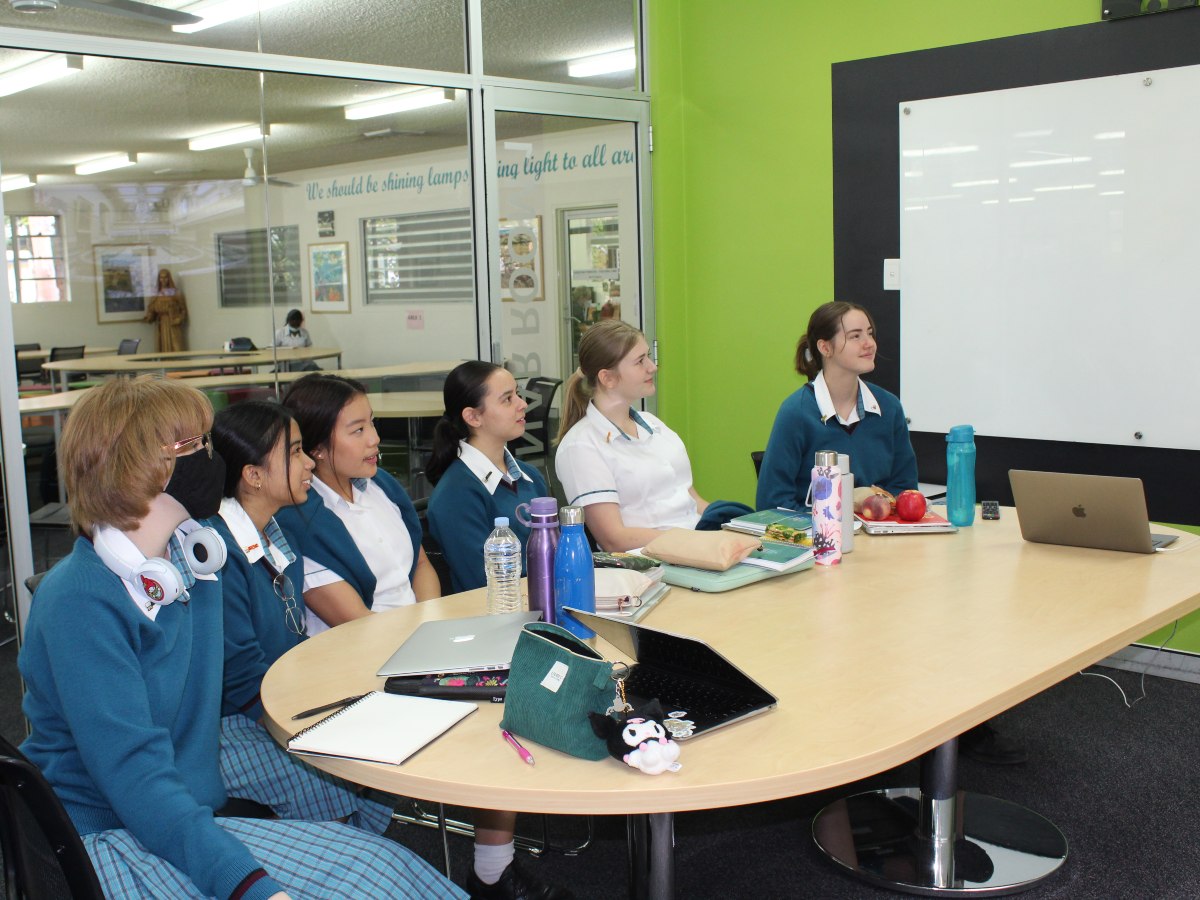 In recognition of International Women's Day, Year 11 Assistant Leaders were given the opportunity to attend the Young Women's Leadership Seminar on 9th March hosted by the Parliament of NSW via Zoom.
The Leaders listened to three guest speakers including the key speaker of the day, Dr Xanthé Mallett, who has held many titles such as an Associate Professor in Criminology, Forensic Scientist, Criminologist, Author and TV presenter.

From Dr Mallett's presentation, we learnt about what challenges and hardships - social, physical and mental, she'd faced before she reached where she was today. She discussed the harsh realities of what women unfortunately face within the workforce, even telling us how when a close male friend of hers and herself were working the exact same job, the male friend was offered 60% of a higher salary compared to hers!

Delivering her words with confidence, she reassured us as young women that we should always be unapologetically us, even if it doesn't fit the status quo and what society recognises as a 'woman'. She called for us as young women to seize every opportunity presented to us, telling us that "opportunities are chances to make a change". She ended her presentation by reaffirming a motto she believes every individual should live by; "Never try to please anyone…You are enough. Just you. Play hard, but play fair".

Arwen-Cady F.
Leader of Veritas House and Year 11 Student Media Team
Year 11 Inspirations Following The Young Women's Leadership Seminar
"All the talks that were given were so unapologetically human. They made me feel confident in the fact that I shouldn't need to apologise for being me, and I should take the time I need to care for myself so I can be the best version of myself for everyone".
Emily O., Leader of Environment


"These women in leadership positions are everyday people who constantly backed themselves through both successes and failures. Hearing their experiences proved that anyone can use their power to create change".
Sophia P., Leader of Hospitality


"Women from all walks of life sharing their stories of challenges and triumphs is such a beautiful and inspiring sight. Hearing their personal advice helped prove that we should strive to be unapologetically ourselves, as women".
Clare P., Leader of Clare House


"These women in leadership are real women like us, who achieved so much just by being themselves. They told personal stories and encouraged confidence, resilience and gratitude, inspiring all of us to use our voices without having to shout".
Mia B., Leader of Caritas House


"This was one of the most amazing experiences to be a part of. These women were strong, admirable people who overcame all challenges that were thrown at them. It made me realise how we as McAuley women are also strong, confident and empowered women who can really make a change".
Cassie W., Leader of Ryan House