2022 Welcome To Year 7 Parents
31 Mar 2022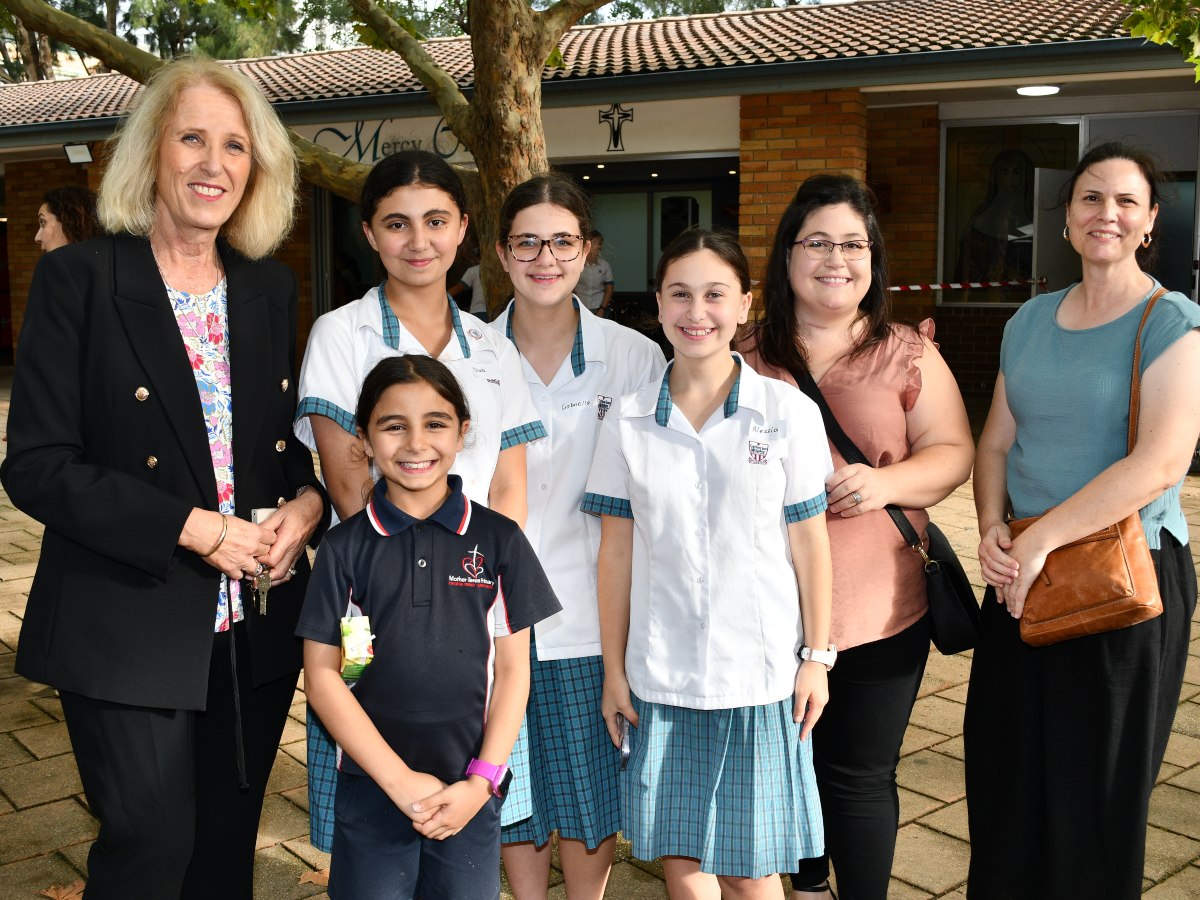 Year 7 Coordinator, Mrs Leanne Kempys on left, with Year 7 parents and students.
The Year 7 Welcome Afternoon which is traditionally held in Week 2 of Term 1 but was delayed due to Covid restrictions was able to be held this week on Wednesday night and was a wonderful community event. The Year 7 students enjoyed showing their parents around the school and there was lots of chatter as parents met their daughter's teachers, new friends and other parents.
"The event is always such a joyful gathering of students and their families", said Ms Refalo, School Principal. "Overwhelmingly, Year 7 parents are reporting how happy their daughters are at school; how settled they are, how involved they are becoming, how they have widened their friendship circles, and how much they love coming to school".

A special thank you to the large number of students from Year 11 who assisted with warm McAuley hospitality, greeting people, offering snacks and ensuring things were running smoothly. In addition, thank you to the Years 9 and 10 Music students who performed throughout the afternoon and to the many staff members who supported the evening.