2022 The McAuley Shield Competition Has Begun
08 Mar 2022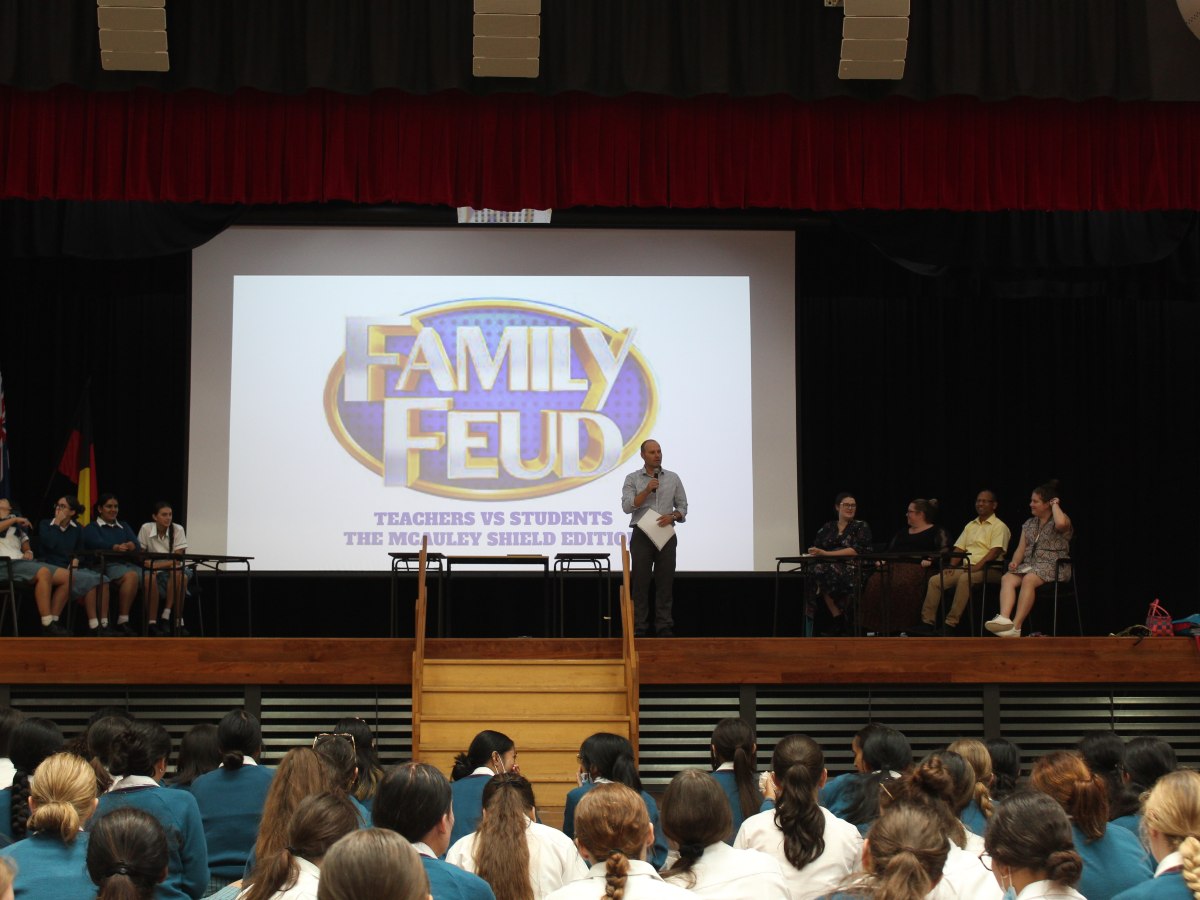 One of the most hotly contested school competitions began last week - the Staff vs Year 12 competition known as 'The McAuley Shield'! This competition has a long tradition at the school with staff and Year 12 students competing against each other in a number of fun activities and a final winner announced at the Year 12 final assembly.
The first round was Family Feud and it was Year 12 who were victorious with questions like 'Name Your Favourite Canteen Food', 'Name One Thing you Might Forget To Pack For a Holiday' and 'Name Your Favourite Cheese'. It appears Year 12 are better at guessing the answers given by the student body. But will they be better at Newcombe Ball? This is the event due to take place next, weather permitting.

Look out for more updates.

By the way, the most popular canteen foods are 1st - Burgers, 2nd - Chips and 3rd - Chocolate Milk.