2022 Project Compassion Launch
02 Mar 2022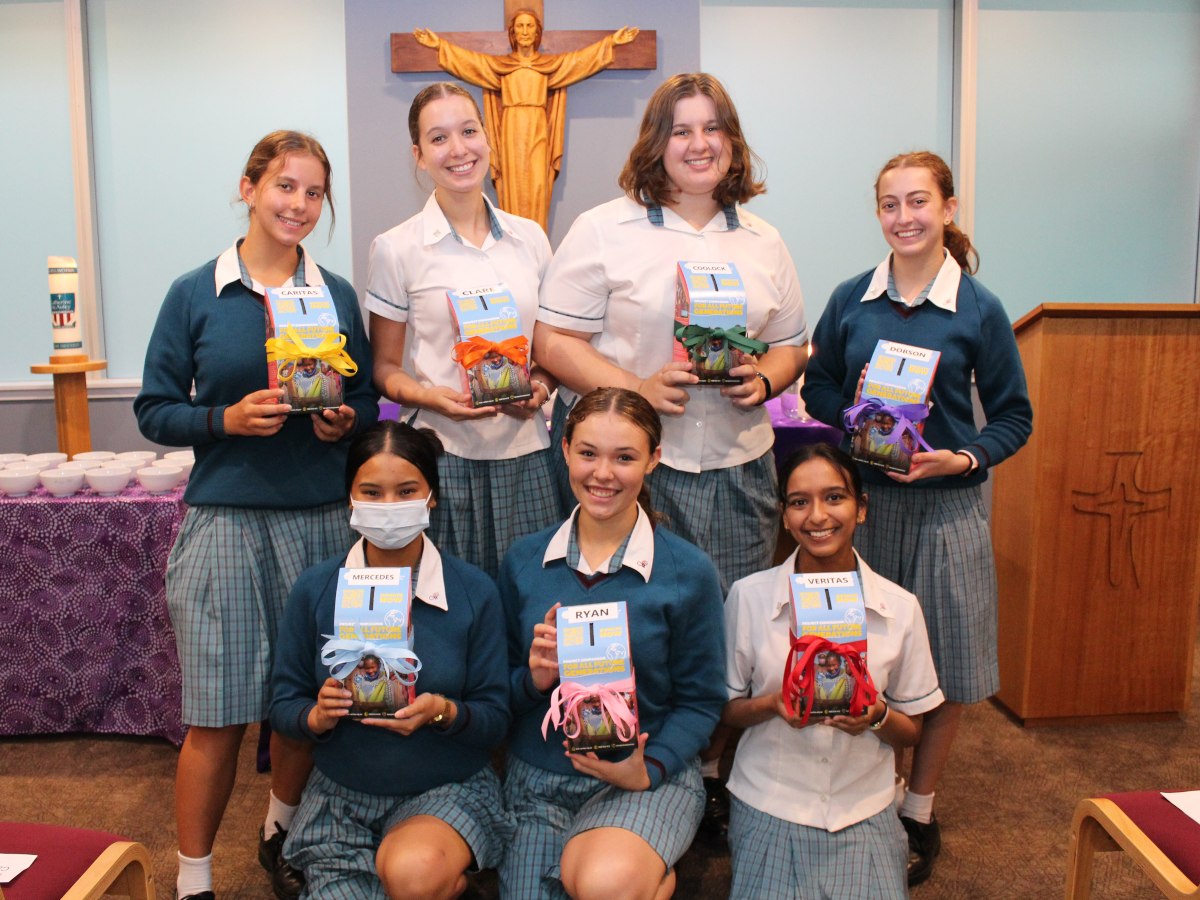 At the Ash Wednesday Liturgy on Wednesday, 2nd March the school launched Caritas Australia's Project Compassion fundraising campaign for 2022. This year the theme is 'For All Future Generations'.
This theme comes from one of the great moments in Scripture: after the flood has receded in the book of Genesis, God puts a rainbow in the sky as a sign that the earth will never again suffer in such a way. God makes a promise with the human family and the whole of creation "for all future generations". This theme challenges us to venture into a new experience of compassion: one full of hope in God's promise.

During the Ash Wednesday Liturgy the House Leaders came forward to receive the Project Compassion box for their House. Lookout during the term for House lead fundraising activities with all money raised going to Project Compassion.

For inspiring stories highlighting the importance of working hand-in-hand with communities around the world visit the Caritas Australia Project Compassion website.