2022 Former School Captain Class of 2016 Returns To Run Debating Workshops
10 May 2022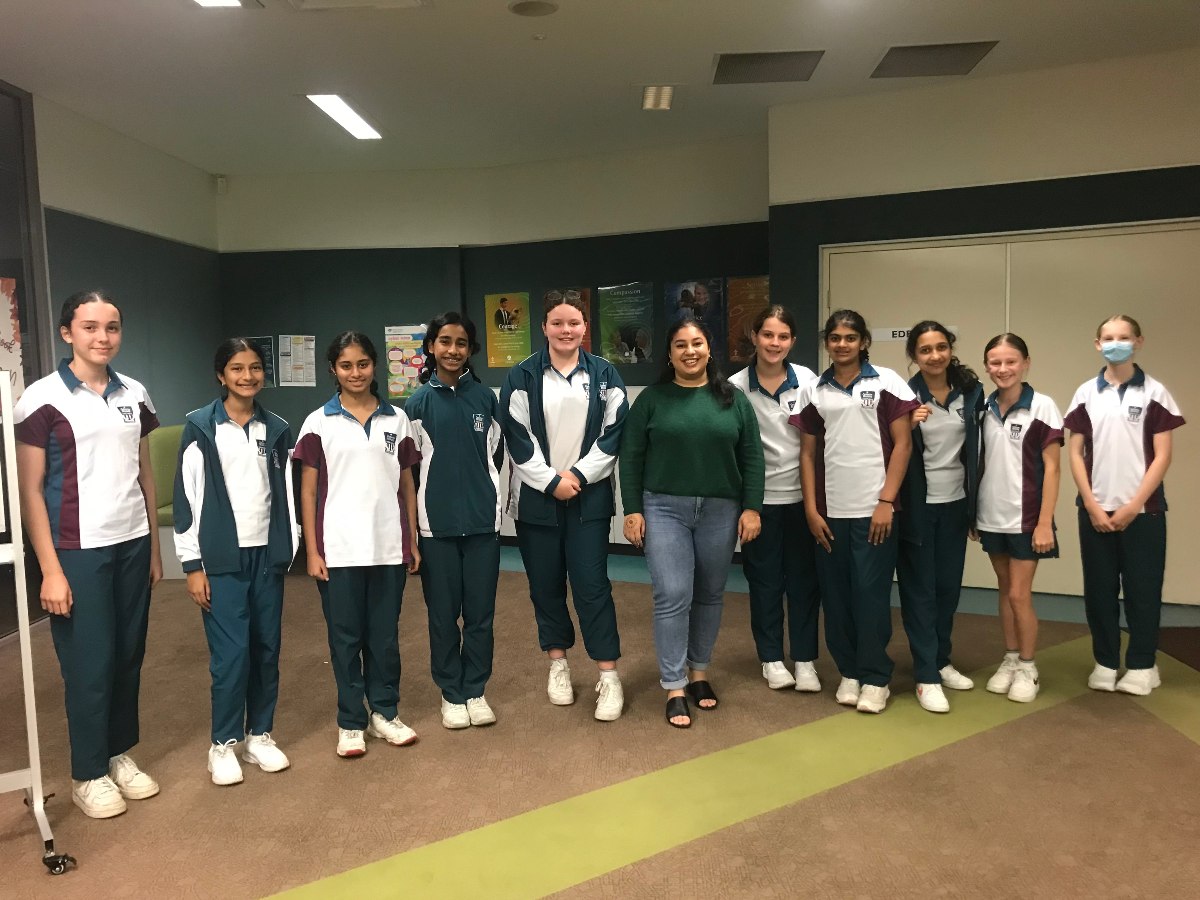 Last Thursday the Stage 4 debaters were fortunate to be able to attend a debating workshop run by former School Captain Class of 2016 Annya Reshty.
Annya was part of the Catherine McAuley 2015 Debating Team who won the State Championship and she is currently in her final year of a Bachelor of Law and International Studies. She is actively involved in the university debating society and coaches debating in her spare time.

Annya gave the Stage 4 debaters an 'Introduction To Debating' workshop and worked closely with them to help the students hone their skills in preparation for the upcoming debating season. The students were very engaged and took the opportunity to ask a range of questions around refutes, building arguments and developing examples.

Annya will return over the next two Thursdays to hold debating workshops for the Stage 5 and 6 debaters and provide some advanced coaching suited to their level.