Education Perfect Language World Championships 2021
17 Mar 2022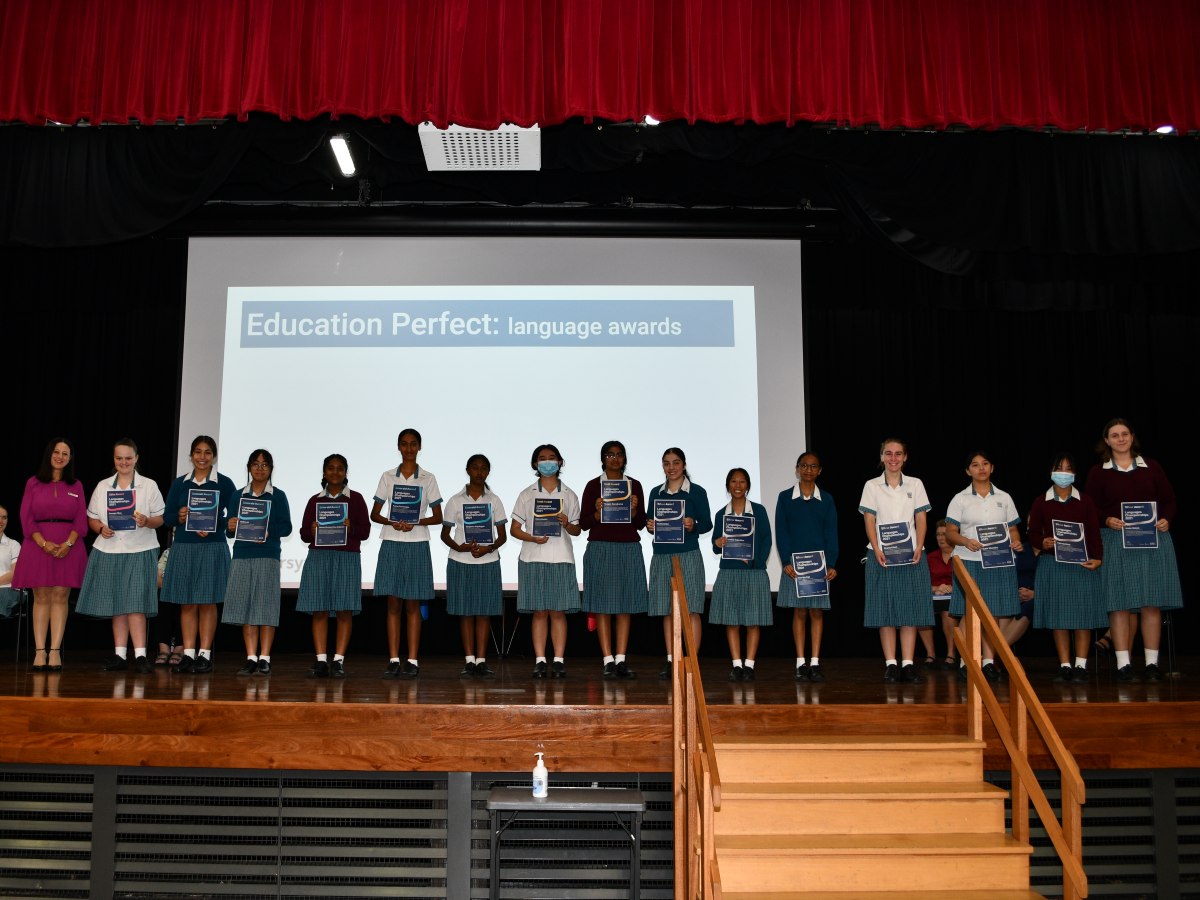 336 students from Catherine McAuley participated in the 2021 Education Perfect Language World Championships which took place during March last year. The students achieved excellent results with Catherine McAuley placing 6th in NSW and 10th globally for our enrolment category! In Australia for our enrolment category the school was placed 6th.
Well done to all the students who competed which included students from not only the French, Italian and Japanese subject areas but also students across all years who participated in a wide range of languages including Latin, Italian, Spanish, German, Arabic, Russian, Chinese and Malay.
Results:
10th overall in the 1001-2500 students category (out of 133 schools)
50th overall globally (out of 1,894 schools)
6th overall in NSW (out of 343 schools)
34th overall in Australia (out of 1,231 schools)
6th in Australia for the 1001-2500 students category (out of 92 schools)
2nd in NSW for the 1001-2500 students category (out of 17 schools)
31st overall in French (out of 1,383 schools)
26th overall in Japanese (out of 1,315 schools)
4th for French in NSW (out of 248 schools)
21st for French in Australia (out of 897 schools)
In Italian the school was in the top 10% globally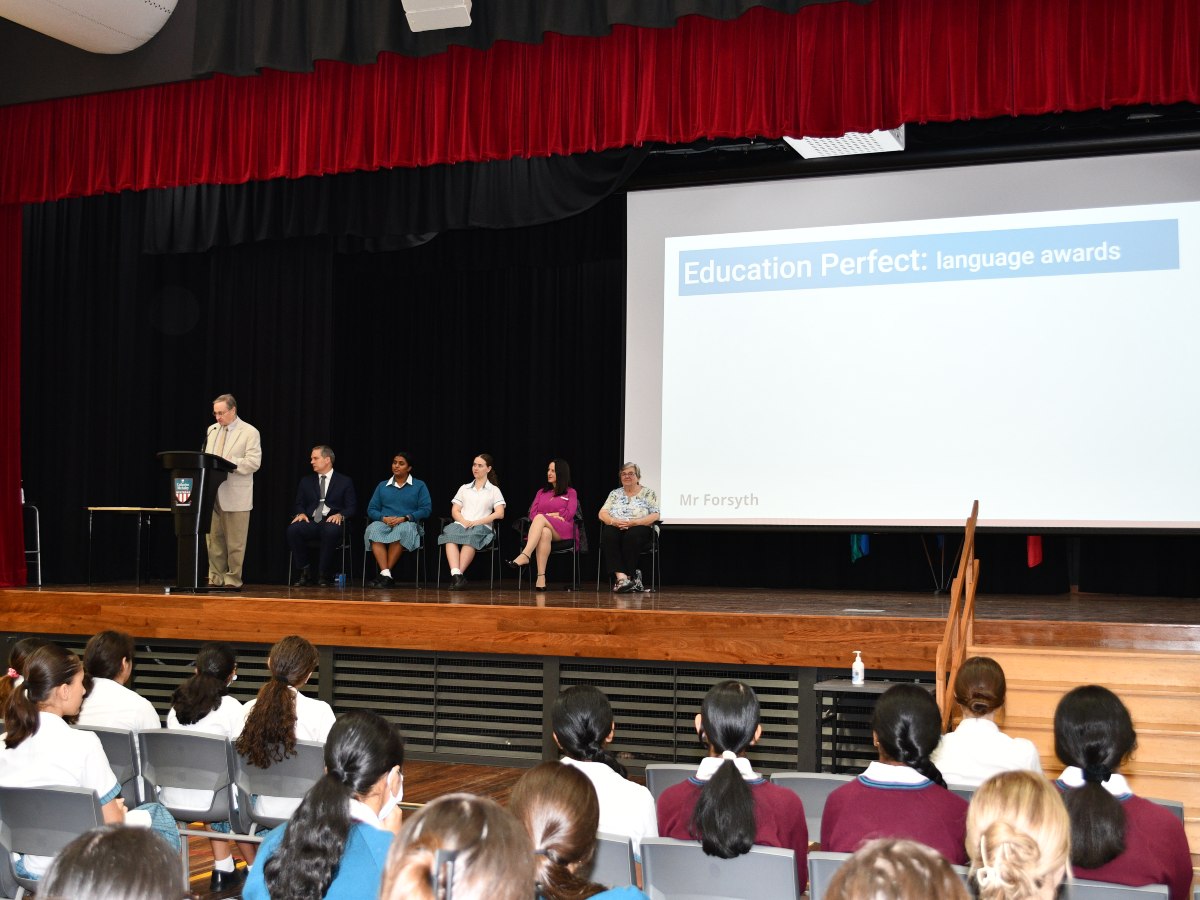 Mr Michael Forsyth, LOTE Coordinator, presenting certificates.
Mr Michael Forsyth, LOTE Coordinator, presented certificates at the school assembly this week to those students who had achieved a silver, gold, emerald or elite award. Students who achieved credit and bronze awards received their certificates in form meetings last year.
Recipients:
Year 9: Subhi S., Isabella P., Annie H., Patricia M.
Year 10: Shania E., Angel N., Meagan J.
Year 11: Georgia E., Lucienne T., Clare G. Daanya A., Halie L.
Year 12: Sofia F., Mia G.
A special congratulations to Georgia E., Year 11 who achieved an Elite Award given to those students who rank in the top .2% of the 208,000 competing students.
Speaking at the assembly Mr Forsyth acknowledged the hard work and encouragement of the LOTE Teachers - Mrs Reynolds, Mrs Lorenzutta and Miss Nenchev.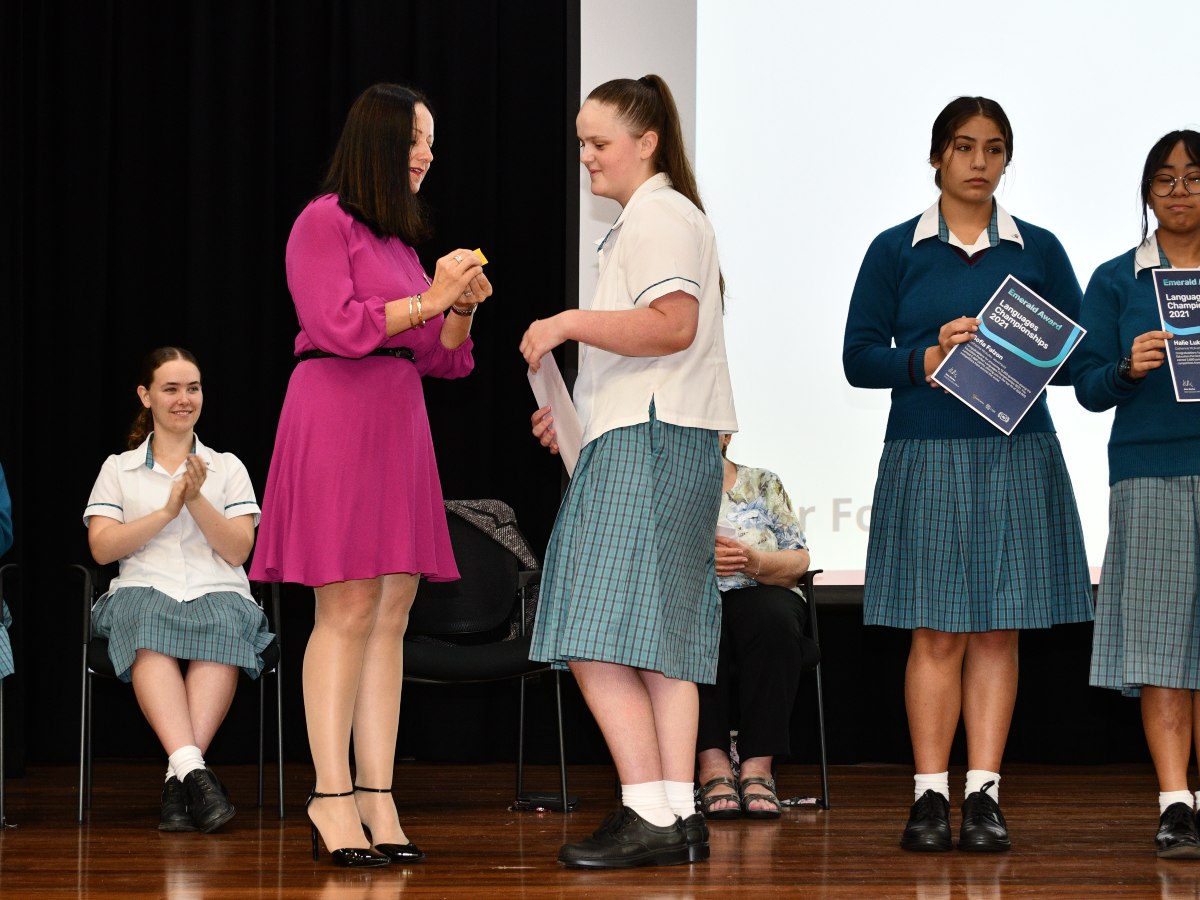 Georgia E, Year 11 who was awarded an Elite Award in the Education Perfect Languages World Championships