2021 Catherine McAuley Students Reminded To Strive For Higher Things
21 May 2021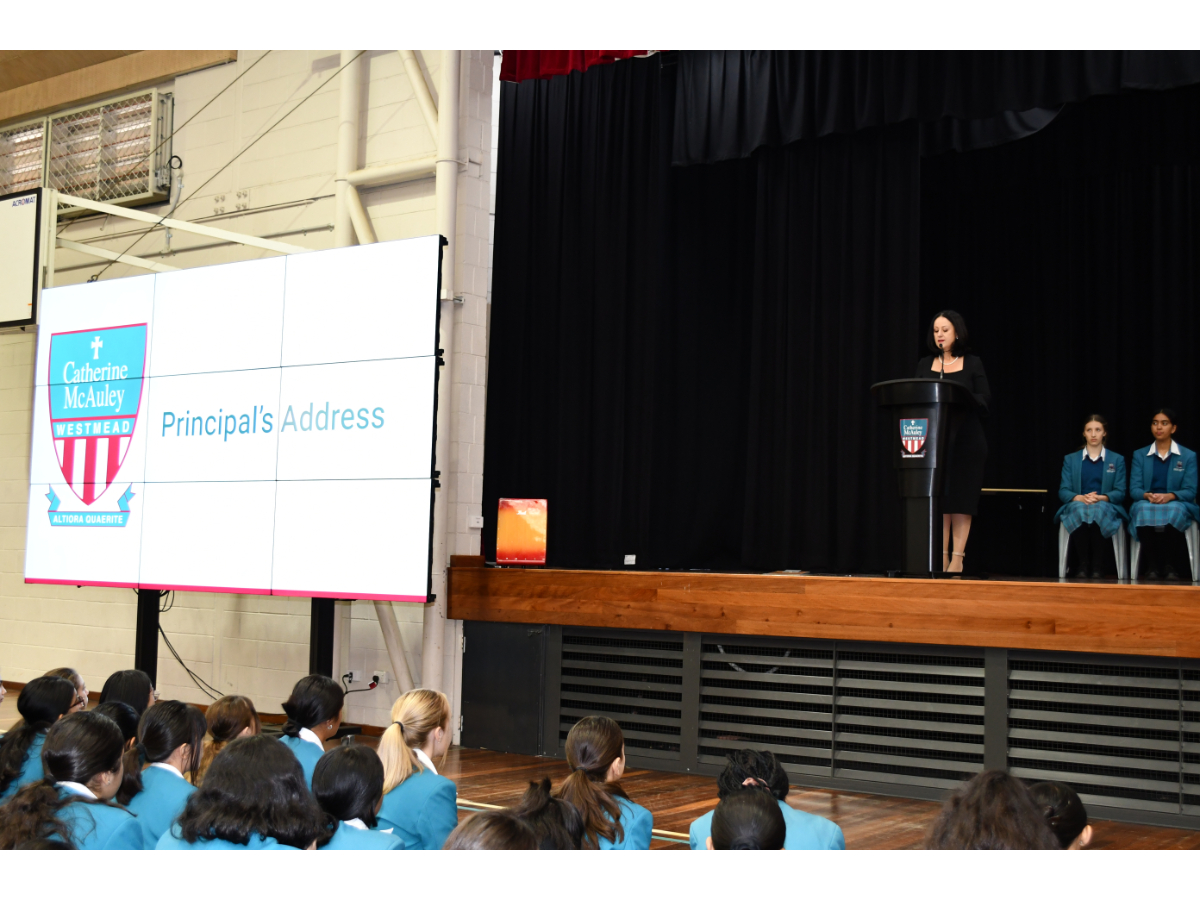 As students gathered at the school assembly on Wednesday, 19th May, School Principal Mary Refalo spoke to them about how they can all be women who stand out in the world; women who make the world a better place and who can therefore be effective feminists.
"At Catherine McAuley we 'strive for higher things'", Ms Refalo said. "Our school motto to 'strive for higher things' means that we push ourselves to be better. It means that we plan to improve ourselves and that we review how we are going with that. It means that we accept a problem or complex situation and we work out how to solve it".

Ms Refalo went on to remind students that women who strive for higher things do not accept second best. "They work hard at school to achieve their best. They prepare themselves for a competitive world and they strive for higher things in their career aspirations. In their family lives, women strive for higher things by developing strong relationships with family members, supporting one another, listening and replying with wisdom, and sometimes, when there is a disagreement about an important issue, they think about what the right thing to say would be, and they say it in the right way, all the while holding their ground on the thing they believe in".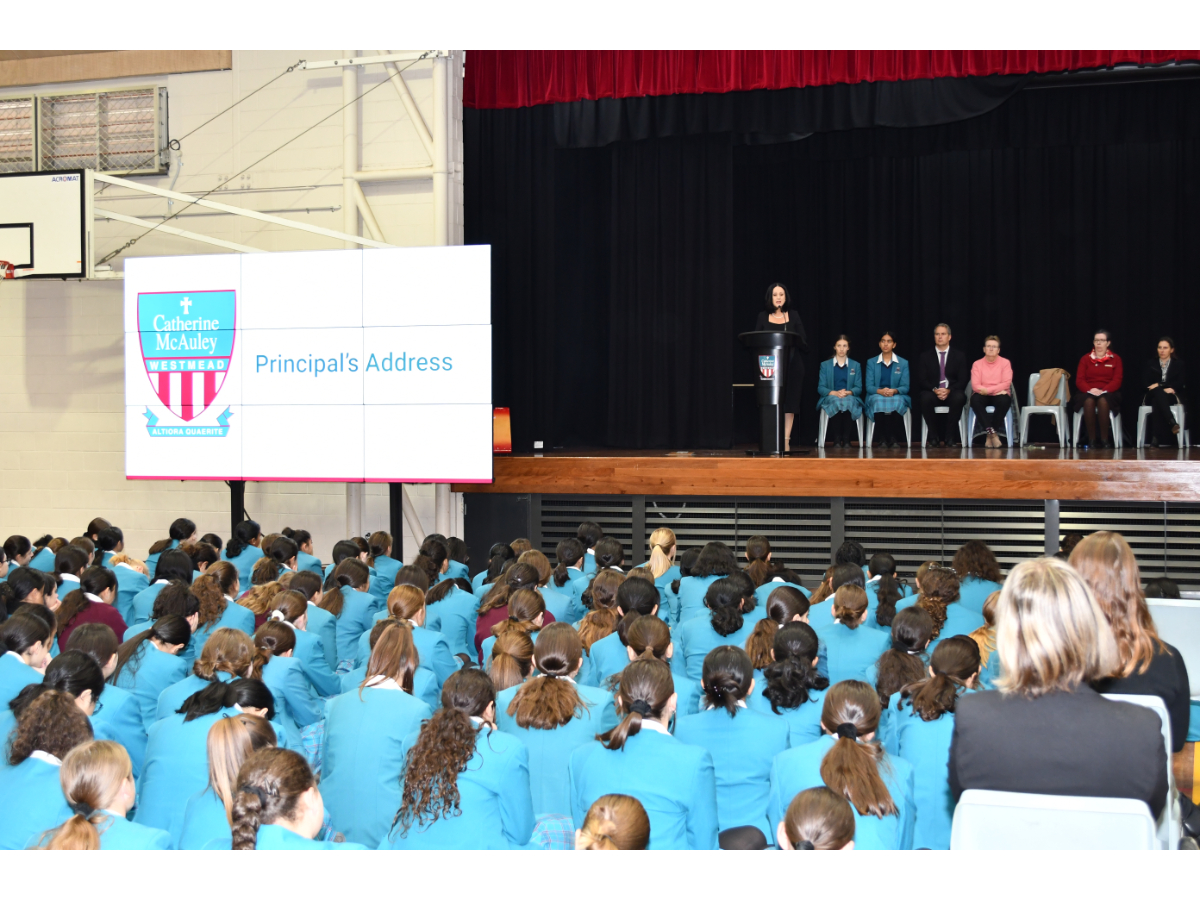 She continued, "Women who strive for higher things work on developing good relationships with their peers. They look out for one another, they treat others well and they expect to be treated well in return, calling out bad behaviour or unwanted attention in a way that is assertive and confident. Finally, women who strive for higher things also look beyond themselves. They respond to injustice, they promote other women and men when it is right to do so, they resist bad role models, including those on social media, and they are confident to do good and to do it alone when necessary. They have dignity and they treat others with dignity".

Ms Refalo acknowledged to students that we are hearing a lot about feminism at this time and that feminists need to respond to the needs of the world to make it a better place. The school's values of excellence, integrity, hospitality, justice, courage and mercy, along with the school's motto to 'strive for higher things', can guide students to be feminists who will make the world a better, and more equal, place.