2022 Art After Hours For Years 11 and 12 Visual Arts Students
17 Mar 2022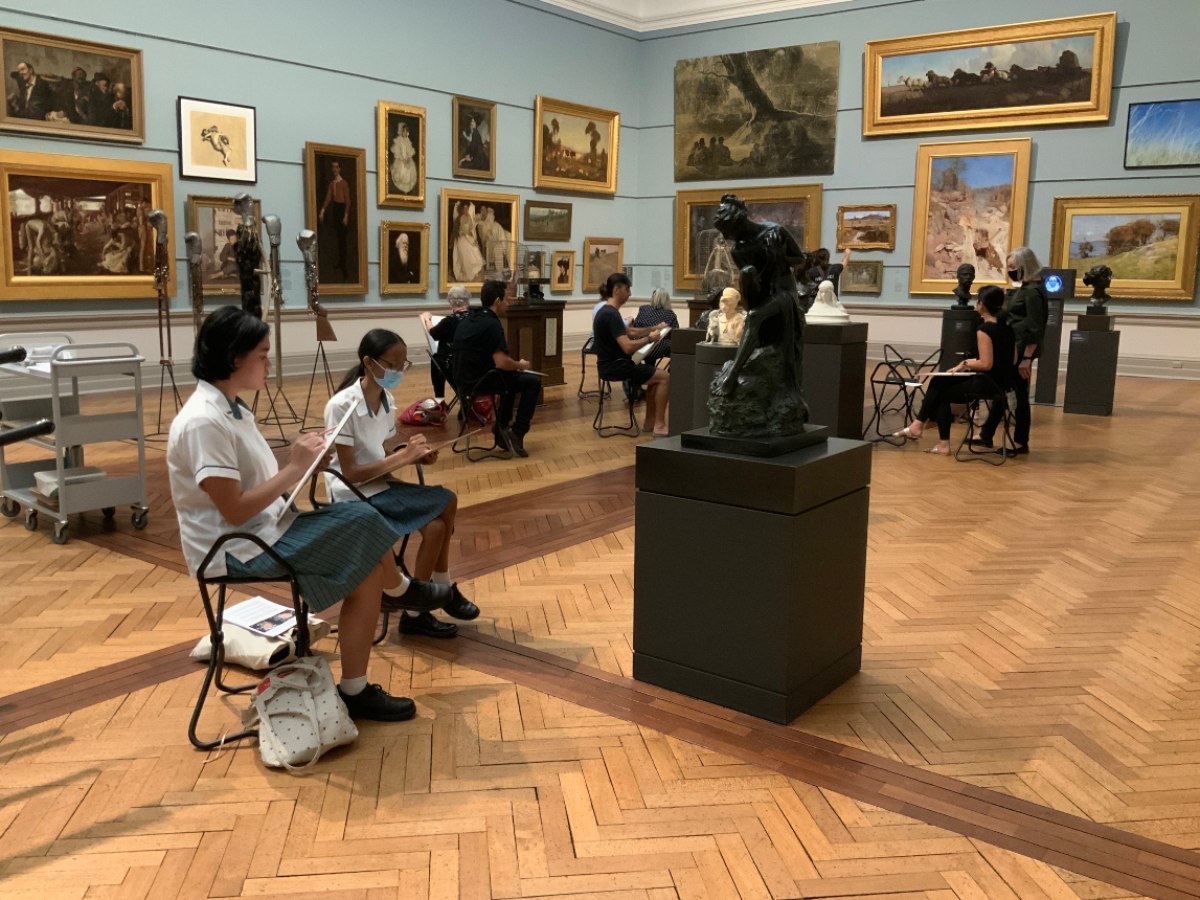 On Wednesday, 16th March, Years 11 and 12 Visual Arts students had the opportunity to visit the Art Gallery of New South Wales, as it opened its doors for Art After Hours.
Our McAuley artists were excited to view the ARTEXPRESS 2022 exhibition, which features a selection of outstanding student artworks developed for the art-making component of the HSC examination in Visual Arts in 2021.

Students also wandered around the gallery and viewed the current exhibitions on display; the 23rd Biennale of Sydney, Matisse Alive and The Way We Eat.

Before heading back to school, in the Grand Courts of the gallery, our students were able to immerse themselves in their own artmaking practice in sketching contemporary and historical pieces of art, which some found to be the highlight of their night!

We also bumped into McAuley alumni Anisha Sampath, who is now the Corporate Events Manager at the AGNSW.

As usual, our McAuley young women held themselves in high esteem and Ms Picone and Ms Breen were very proud of them.