2021 Year 12 Music Group Compositions
17 Mar 2021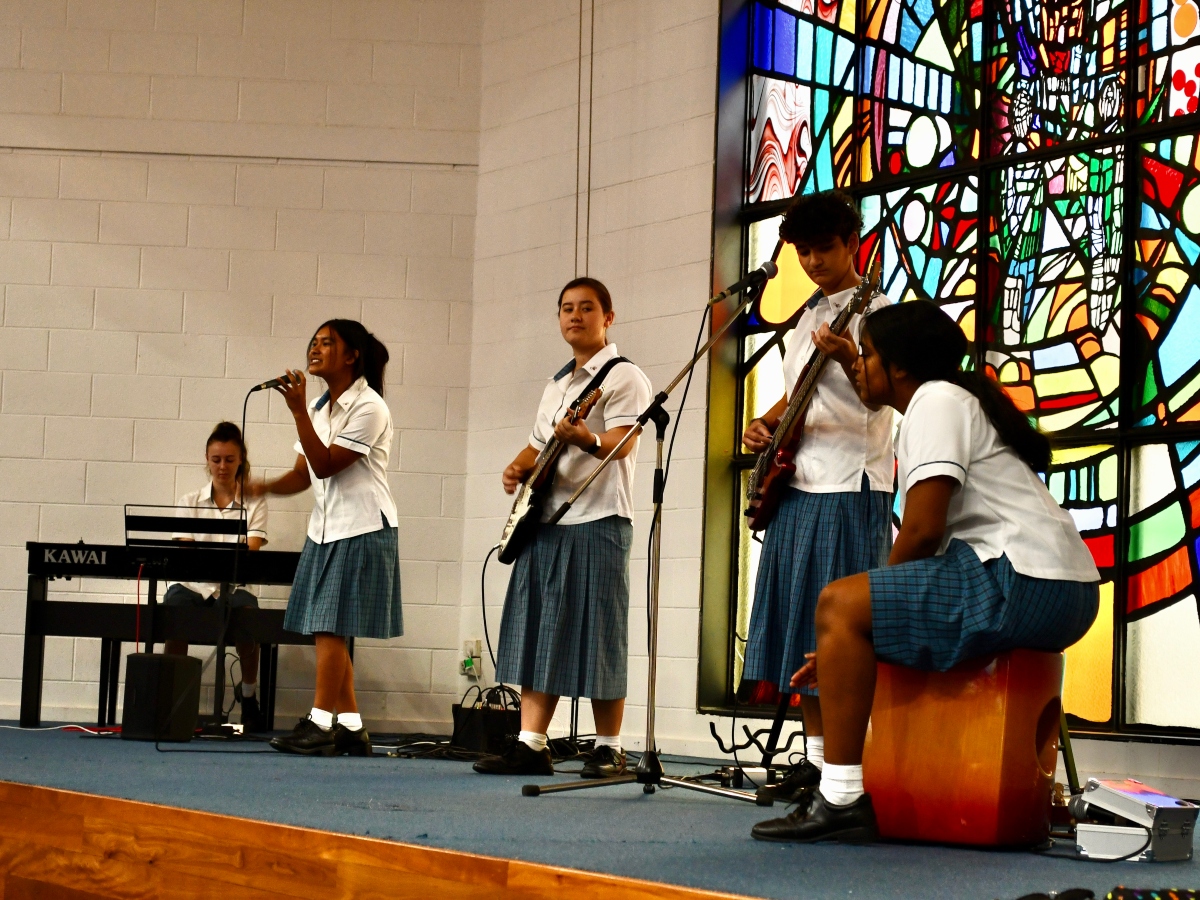 Year 12 Music students have been working on group compositions with the students writing and performing their own original songs.
At the school assembly this week one of these groups consisting of Katrina P., Alexandra T., Jessica J., Paris I and Revathi H. performed their original song 'Hourglass' to the rapturous applause of the whole school community.

Alexandra T, lead vocalist, says that their song 'Hourglass' was about growing up and going through changes in life. "As we go through high school we have many transitions which is something that is relatable to us as students", she said. "As a group we wrote the words and music together which was a fun project. It was actually fairly easy to get our ideas together because we are all on the same page. We did sometimes come up against creative blocks where we would run out of ideas but our teachers were there to help when needed".