2020 Year 11 Biology Students Conduct Field Study Of Wetlands
29 Jul 2020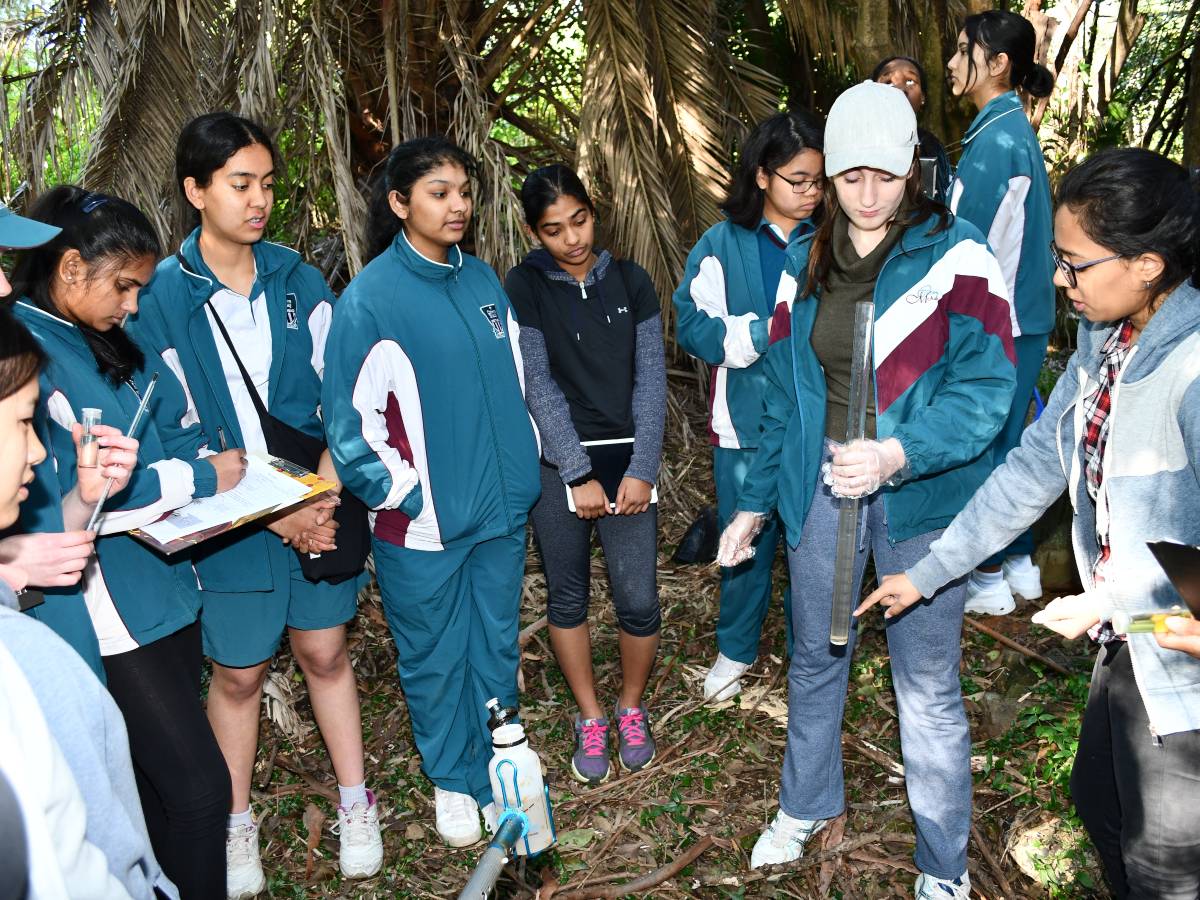 Year 11 Biology students recently spent a day as an ecologist conducting a field study of Milson's Creek and the wetlands that flow behind the school. The students were involved in observing, measuring and investigating the abiotic and biotic factors of this area.
Data was collected as a part of the 'Ecosystem Dynamics' module which the students are currently studying. Within this study a variety of scientific instruments were used to measure abiotic factors such as soil pH, water salinity and light intensity. Simultaneously, biotic factors were observed using quadrats within both the wetlands and creek. Tamara W. said
the track down to the creek was a lot more bushy than most of us expected and it was entertaining navigating our way through the trees and the steep hill to reach the creek for water testing.
This experience provided students with an opportunity to put biological theory into practice outside of the classroom within an interactive and educational environment, whilst learning more about Indigenous vegetation in close proximity to the campus.