2020 Students Nominated for Texstyle and Shape Exhibition
02 Dec 2020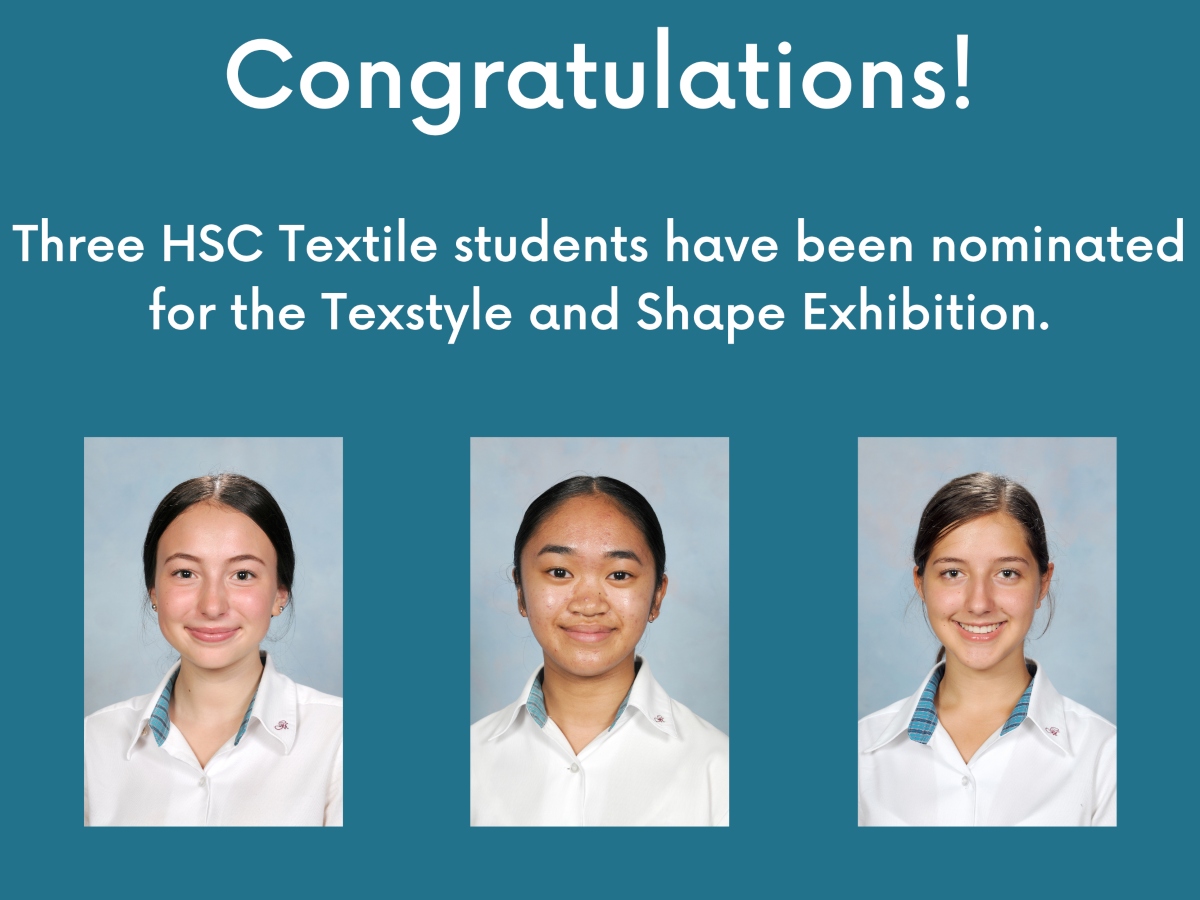 Congratulations to the three Year 12 Textiles students from Mrs Maher's class who have been nominated for the Texstyle and Shape Exhibition. This is a wonderful achievement as only the best works are nominated.
Congratulations to Mia, Shenna and Gisella.

The Texstyle Exhibition is coordinated by the Technology Educators Association NSW (TEANSW) and will be held in March 2021. In addition, a number of HSC Technology projects will be selected for Shape 2020 to be shown from 26th February - 9th May at the Museum of Applied Arts and Sciences, Powerhouse Museum.

Congratulations to these students on their nomination!