School Captains for 2021 Announced
13 Aug 2020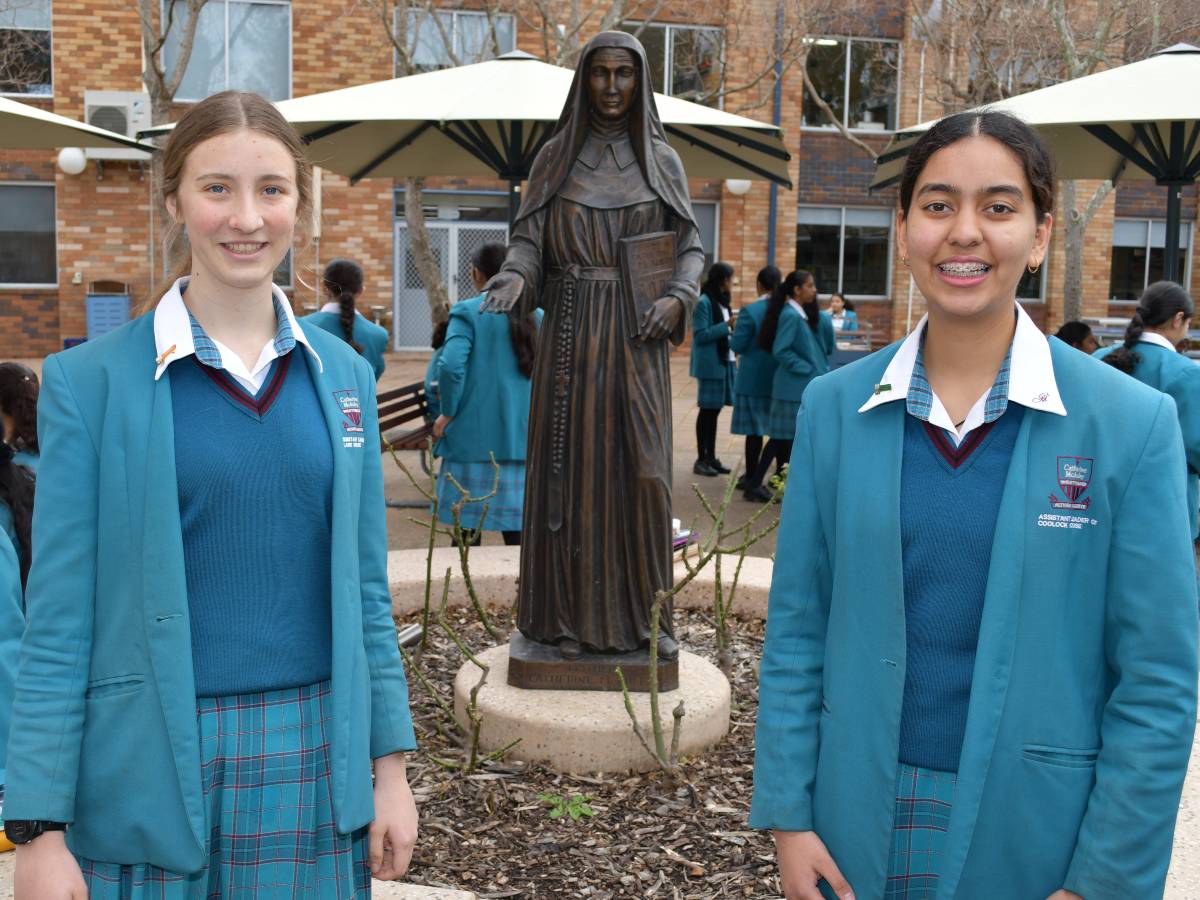 Aimee Hassett and Akansha Negi have been elected as Catherine McAuley School Captains for 2021. They will take up their role in Term 4 2020.
Both Aimee and Akansha have served the school in leadership positions this year with Aimee currently the Clare House Assistant Leader and Akansha the Coolock House Assistant Leader. Throughout their time at McAuley they have also been active in many school activities. Aimee has been involved in peer leadership and tutoring, has acted as a student ambassador on open nights, is a regular participant in academic competitions and has represented the school in numerous sporting events. Akansha has been active in school debating, MCCS sport, Captivate, peer tutoring, academic competitions and assisting at various school events.

School Principal Ms Mary Refalo congratulates Aimee and Akansha and says that she knows they will serve the school well as leaders.

Of her appointment Akansha said, "despite starting in Year 7 in the incorrect uniform I am proud and honoured to have come full circle with the support of my school community and to now represent the school." She is particularly proud of the school's mercy spirit and hopes to encourage students to bond together as they complete their schooling. "I want the student body to go on a journey together where we will face multiple emotions and it may be intense but we will all be there for one another. As school captain it is a privilege that I, along with my co-school captain Aimee, may sometimes be driving the car on this journey".

Aimee says that it was the words once said by Catherine McAuley, "We should be shining lamps giving light to all around us" that encapsulated why she wanted to be school captain. "I would like to give light to all by inspiring and encouraging all students to strive for higher things. I believe as a leader within the school it is vital that students are influenced by the spirit of mercy which is the very essence of our community here at McAuley". In particular Aimee hopes to expand connections between grades. "I would like students from all grades to connect with students in other grades who they may not have had much to do with normally".

Congratulations to both Aimee and Akansha!