Mercy Day 2020
09 Sep 2020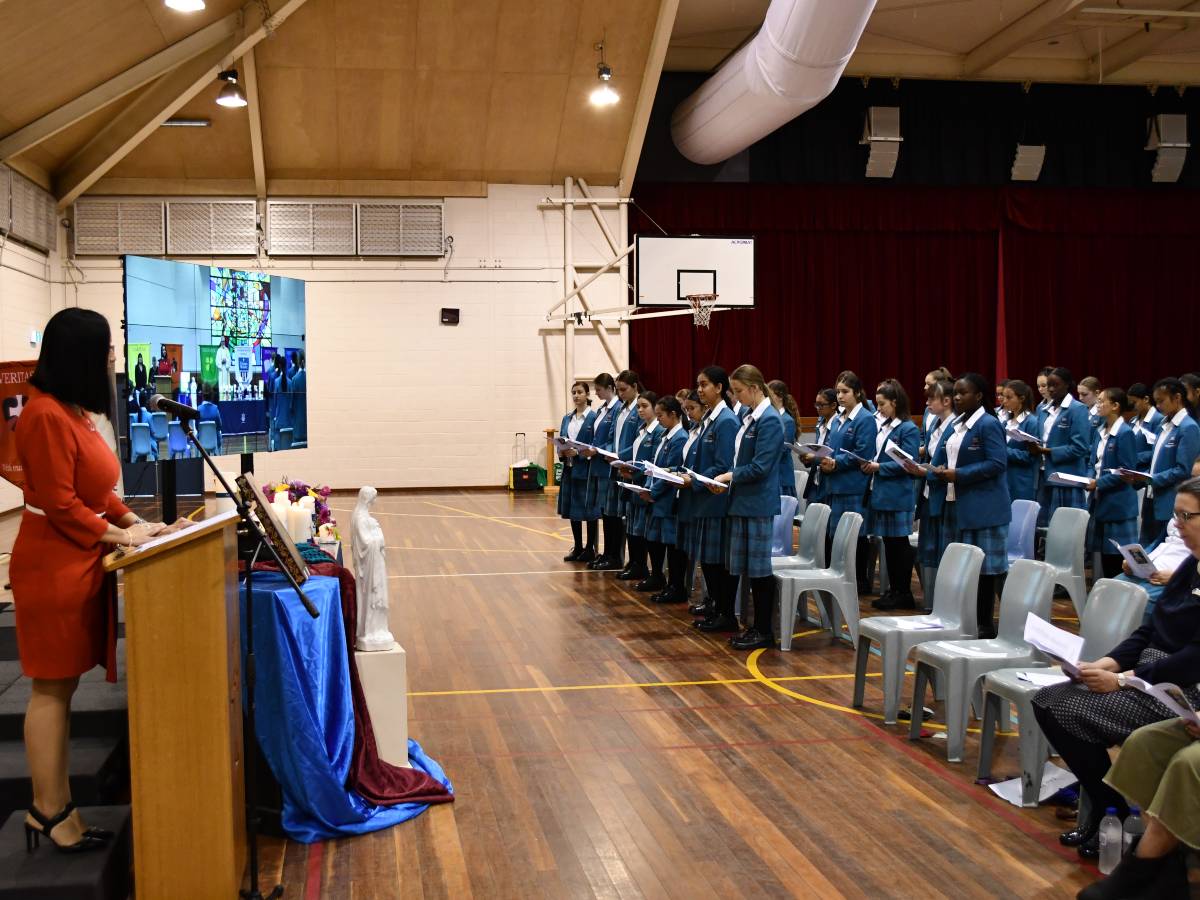 Mercy Day is a special day at Catherine McAuley Westmead as the annual event where the school can celebrate our foundation as a school based on Mercy values - social justice, hospitality, courage, integrity and excellence.
The celebrations for 2020 were adjusted to accommodate current restrictions but the day was still one filled with community building and was a great day for all students to enjoy. This year the focus for awareness and fundraising was for the Mercy Works Charity, Timor Leste Katilosa Community Centre - a centre for educating young children with disabilities.
The day began with the Mercy Day liturgical celebration and commissioning of school leaders for 2020 - 2021. Fr Walter led the Liturgy of the Word which was attended in person by the leaders being commissioned and the school leadership team. The whole school community were able to participate with each Homeroom making their classroom a prayer space where they could watch the Liturgy of the Word as it was live streamed to them.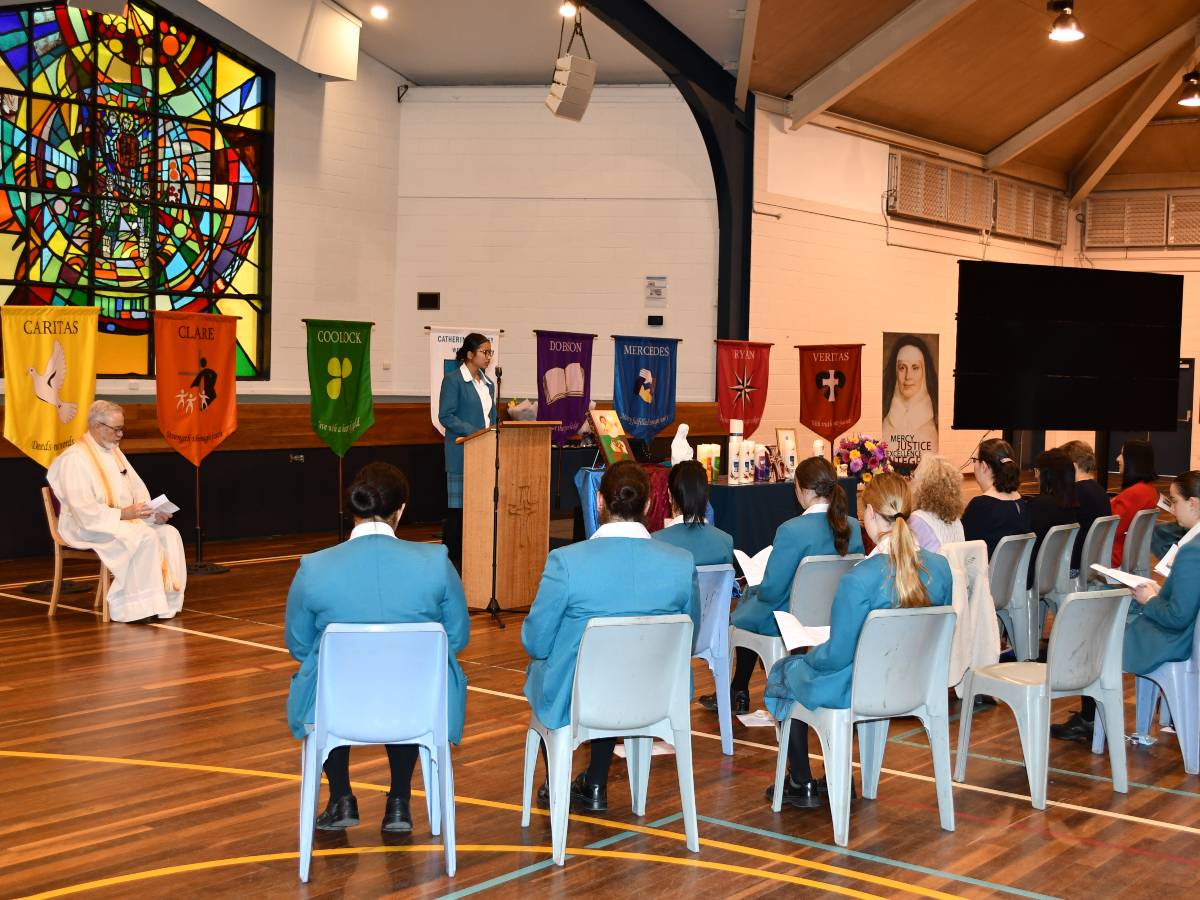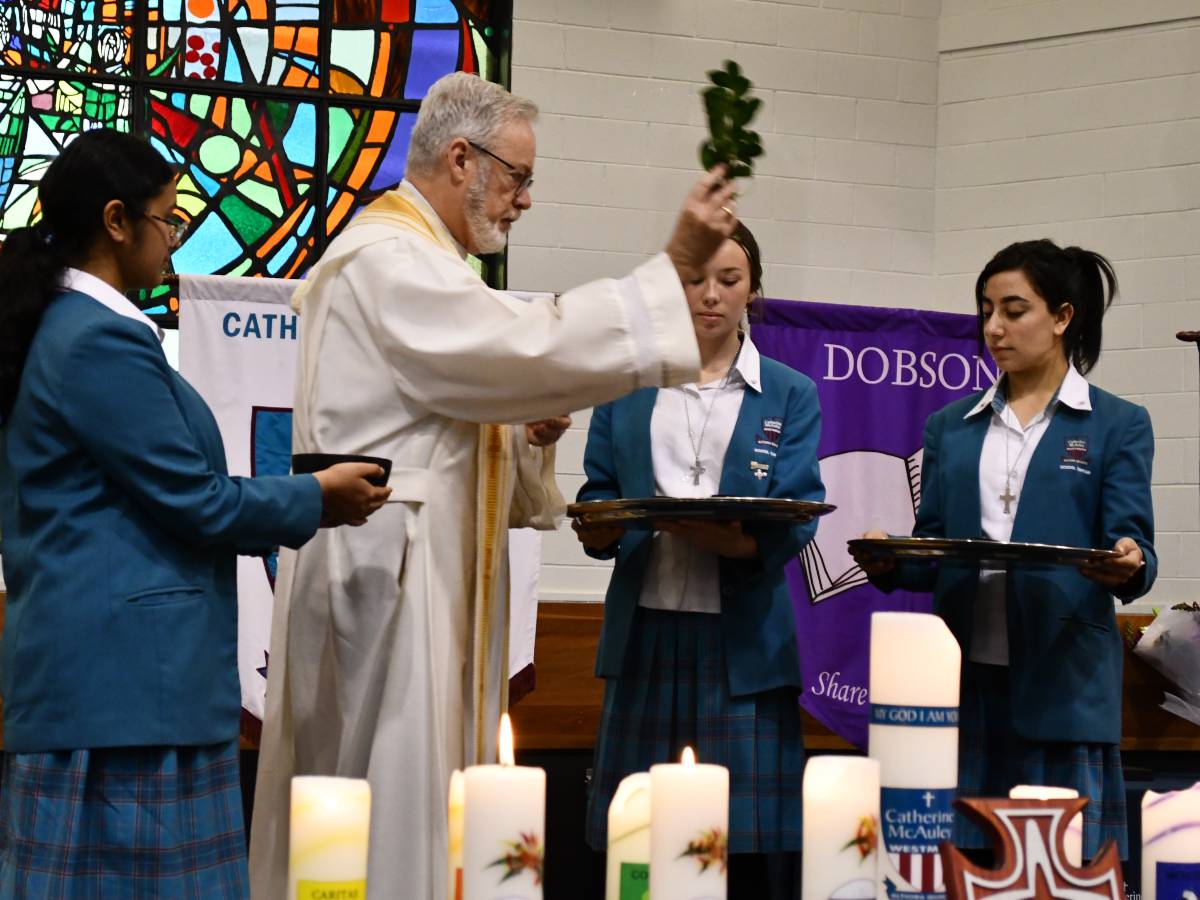 Following the liturgy students were able to dress up in their best COVID inspired dress up outfit and join in on a number of fun activities including mask making, board and card games and a Kahoot competition.

Lunch was generously provided by the Parents and Friends Association with students able to enjoy hamburgers, chicken burgers or vegetarian burgers. Drinks could be purchased for $2 with all funds going to Mercy Works.

Mercy Day 2020 proved to be another wonderful community event!