2020 McAuley Student Competes in F1 in Schools Competition
11 Dec 2020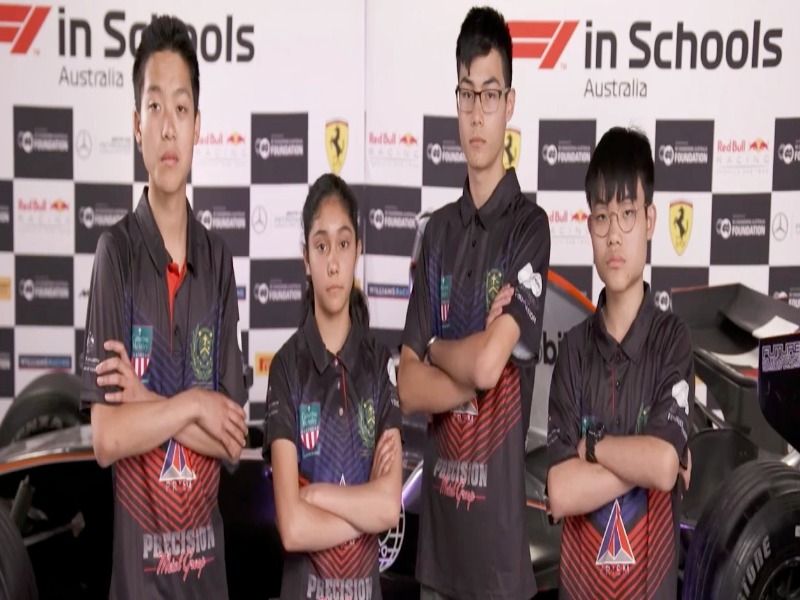 Natasha M., Year 10, is the Team Engineer on the joint Catherine McAuley and Parramatta Marist F1 in Schools Team, who recently competed in the virtual F1 in Schools State Final.
F1 in Schools is an international competition, involving more than 17,000 schools in 44 nations each year, where teams take on the challenge of developing the world's fastest miniature F1 car. Specifically, the competition involves the design, construction and marketing of a high performing aerodynamic CO2 powered balsa wood car.

On 7th December the team competed in the State Final and had the third fastest time in the State! They have now made it through to the Nationals which will take place in March next year.

Natasha first became involved in the Parramatta Marist STEM Club when she was in Year 8 and found that she really liked making, designing and racing cars. "Working with the boys has been troublesome at times but we work through it", Natasha says.

We wish Natasha and the team all the best for the upcoming National competition!