Recent Achievements Of The Catherine McAuley STEM Clubs
09 Nov 2023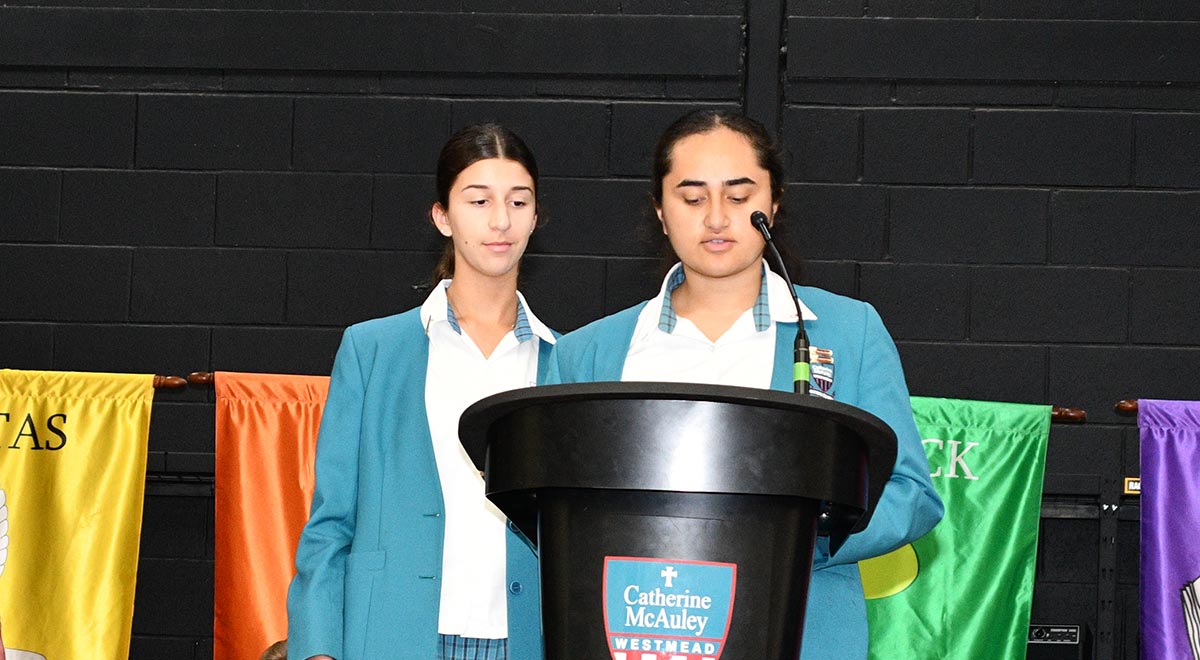 The Student Technology Leaders highlighted the recent achievements of the McAuley STEM Clubs at the school assembly on Wednesday 8th November.
The Catherine McAuley STEM Clubs continue to grow, with what began as one club now consisting of a number of STEM Clubs across different year groups.
The students and teachers involved are passionate about STEM (Science, Technology, Engineering and Mathematics) and have achieved much this semester.
To celebrate some of the recent achievements of the STEM Clubs the Student Technology Leaders, Naydeen P. and Rochelle N., presented at last week's school assembly. They highlighted these incredible achievements:
The Senior STEM Club have qualified for the Australian Space Design National Competition and will travel to Brisbane in early January to represent the school and State.
The Year 10 STEM Club was selected to represent the Parramatta Diocese at the STEM MAD National Showcase in Melbourne last week. The students were showcasing their engineering project on Heat Stress.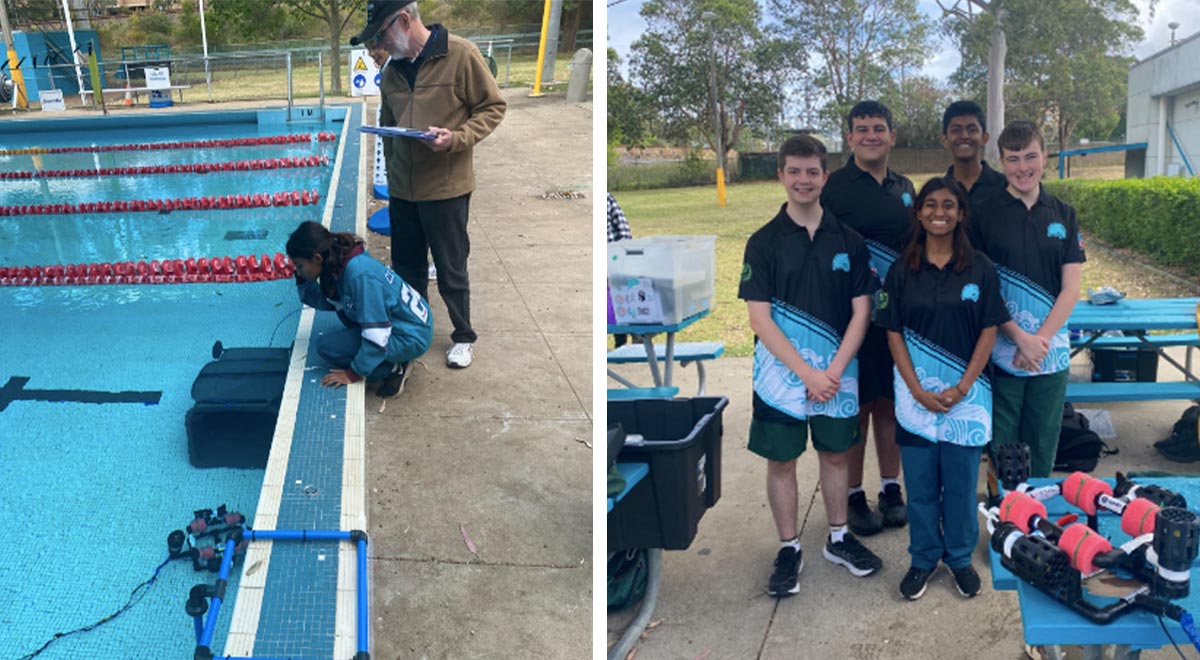 Year 11 student Shivali joined with Parramatta Marist students to compete in the Subs in Schools competition
Year 11 student Shivali S. has competed with the Parramatta Marist STEM Club in the Subs in Schools competition where they won Best Manufactured, Best Engineered Design and were announced as the State Champions for 2023! This team will now compete at the national final in Adelaide next year.
STEM Club students competed in the TechGirls competition, a 12-week STEM entrepreneurship program where students work in teams with a coach and mentor to develop an app which would be relevant to their local community. One Catherine McAuley team was named as a State winner and two teams were named as finalists.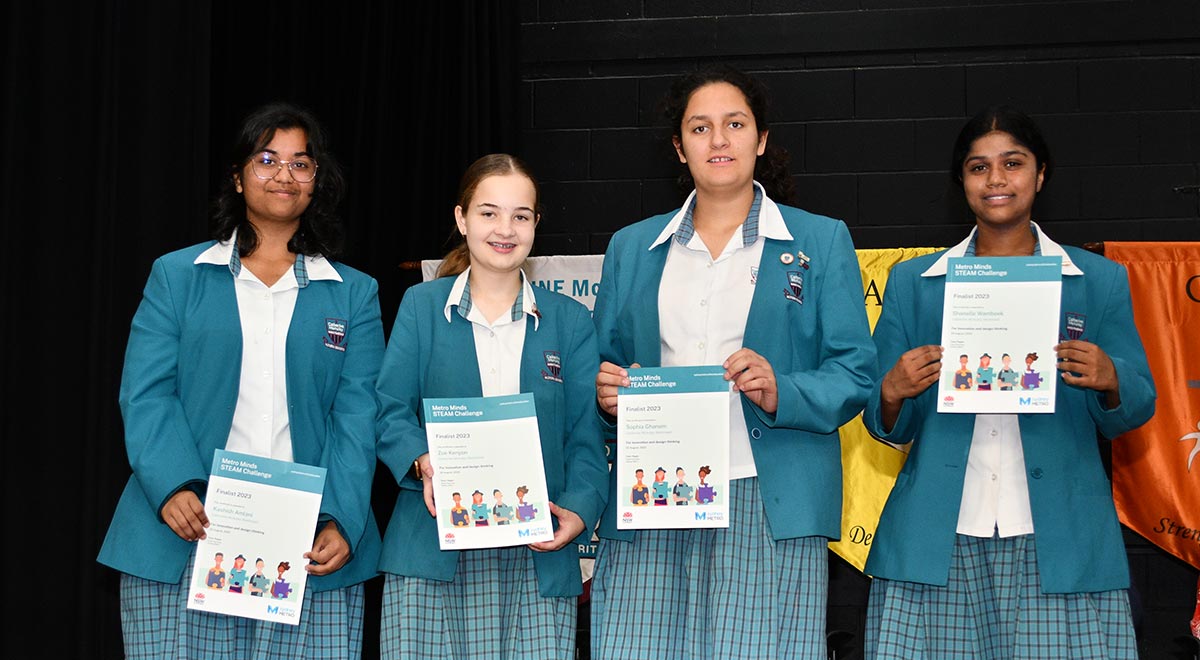 Year 9 STEM Club students participated in the Metro Minds STEAM Competition
Year 9 STEM Club students participated in the Metro Minds STEAM competition. This competition sees students work with Sydney Metro to come up with an innovative solution to a real life challenge or opportunity for Sydney Metro. The team were selected as finalists for their solution to the problem of door obstructions.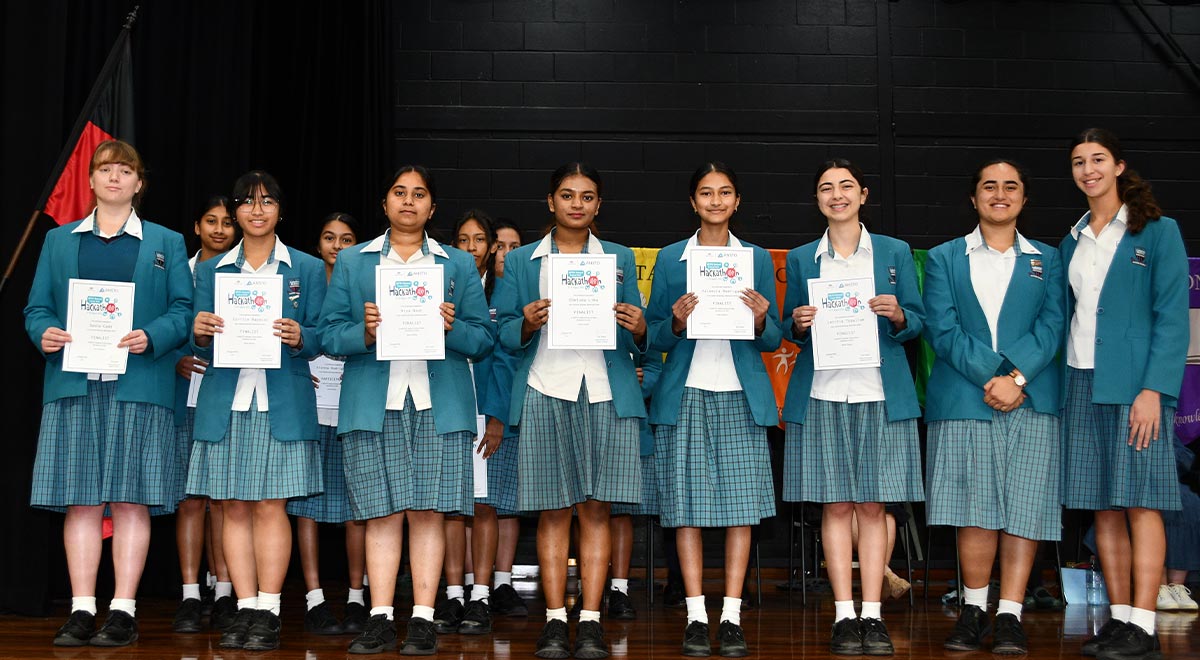 The Senior Team who were finalists in the ANSTO Hackathon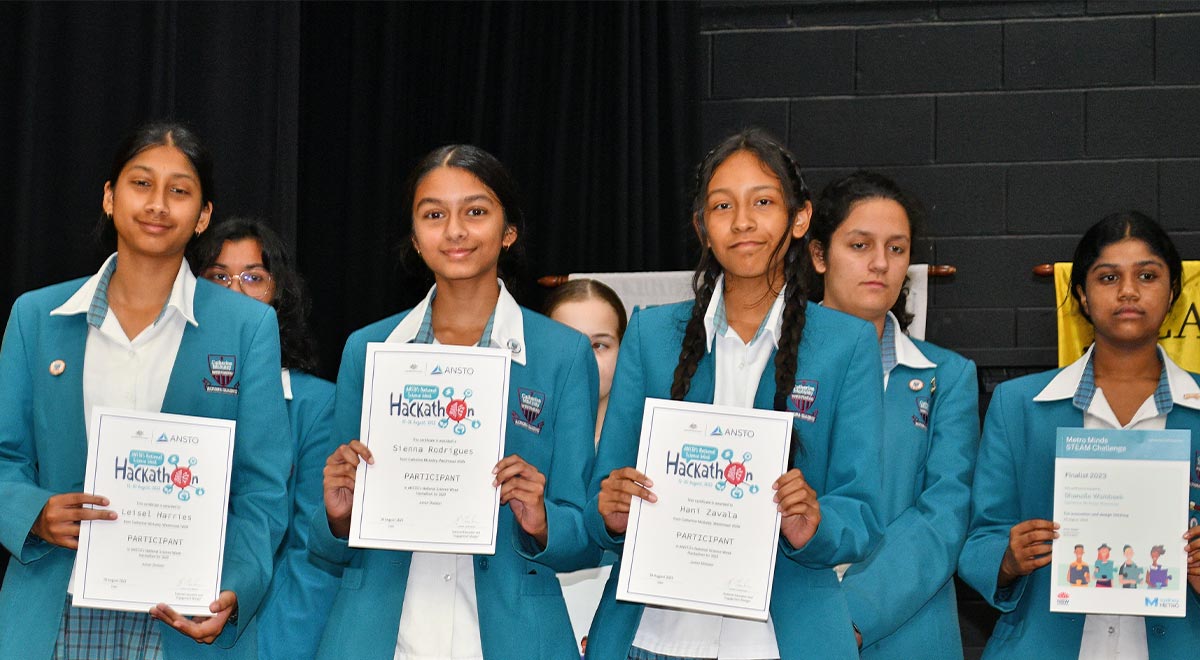 The Junior ANSTO Hackathon Team
Catherine McAuley had two teams compete in the Australian Nuclear Science and Technology Organisation (ANSTO) Hackathon. This hackathon is an immersive experience where students come together to rapidly design products that customers would actually use. The event takes place virtually over three days and the school had both a senior and junior team take part. The senior team were announced as finalists.