McAuley STEM Club Students Share Their Expertise At Sacred Heart Primary School
08 Nov 2023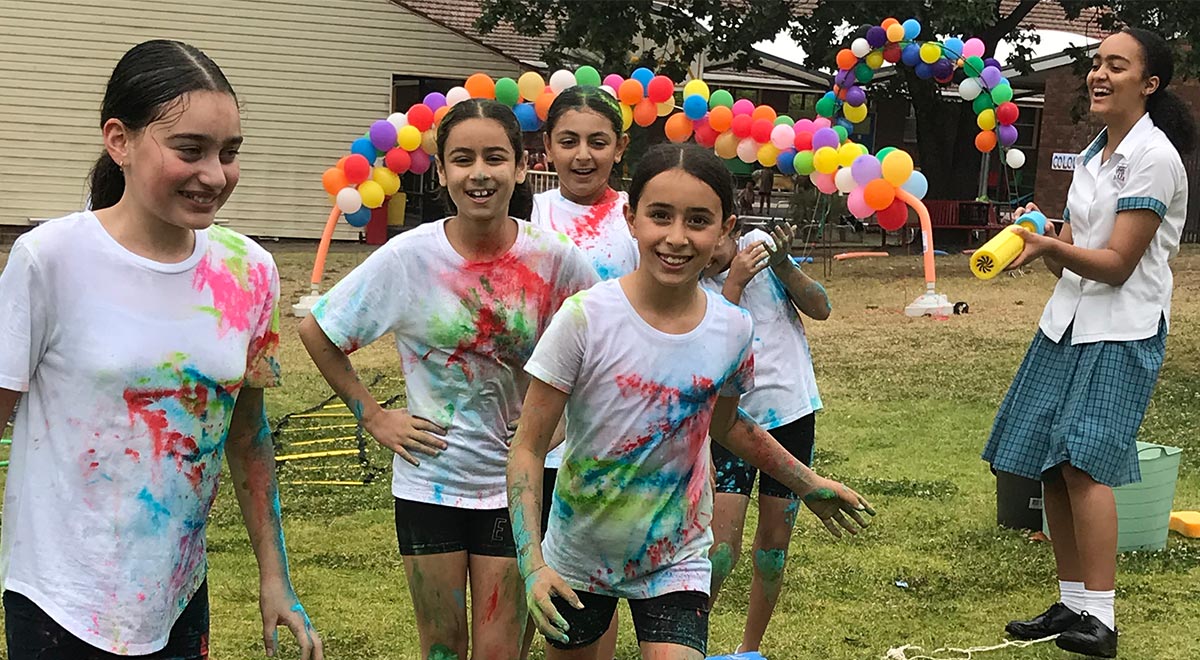 Catherine McAuley STEM Club students helped Sacred Heart Primary students with STEM activities at their Colour Run fundraiser
Students from the Year 9 STEM Club joined with the Student Technology Leaders in sharing their time and expertise at Sacred Heart Primary School 'Colour Run Fundraiser' held last Friday, 3rd November.
Sacred Heart Assistant Principal Ms Jodie Smith thanked the school for this support and said that the Catherine McAuley students demonstrated qualities of leadership, kindness and "were friendly, well mannered, patient and confident".
Student Technology Leader Naydeen P., Year 11 has written the following account:
Our Catherine McAuley student volunteers worked with Year 5 students using OzBots, a golf ball-sized robot that can be calibrated to race a track just by the touch of a button.
Our students also cheered on the kindergarten students as they played with the bee bots, a child's robot that can move, be programmed where to go and collect foam cubes with an attachable scoop.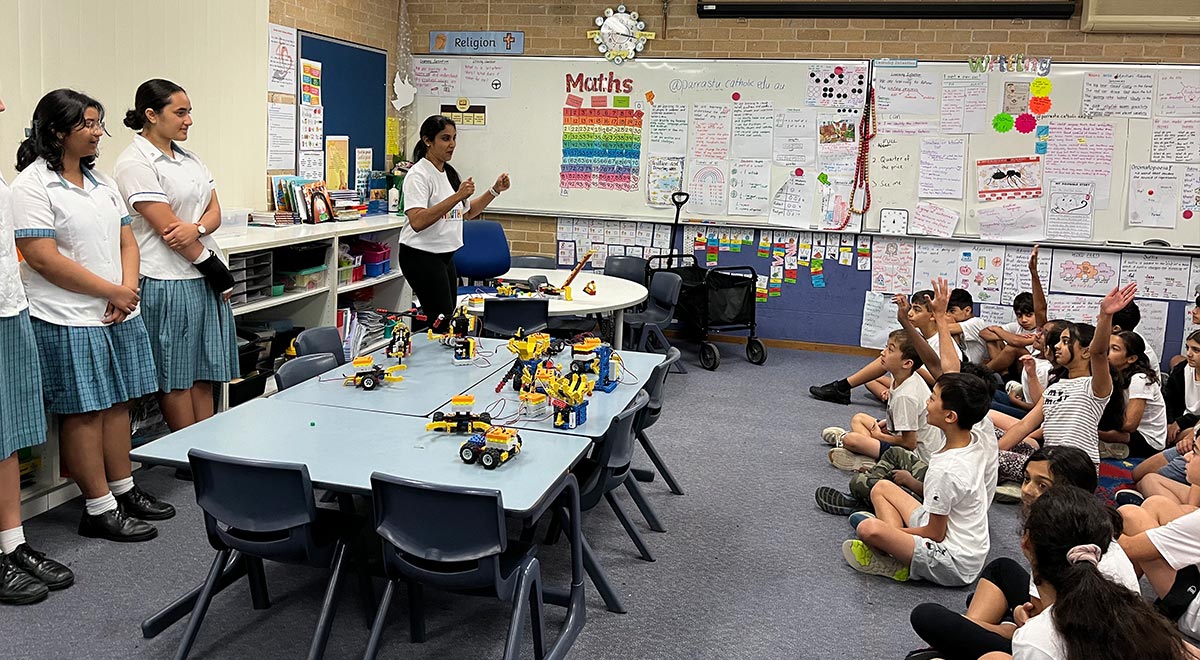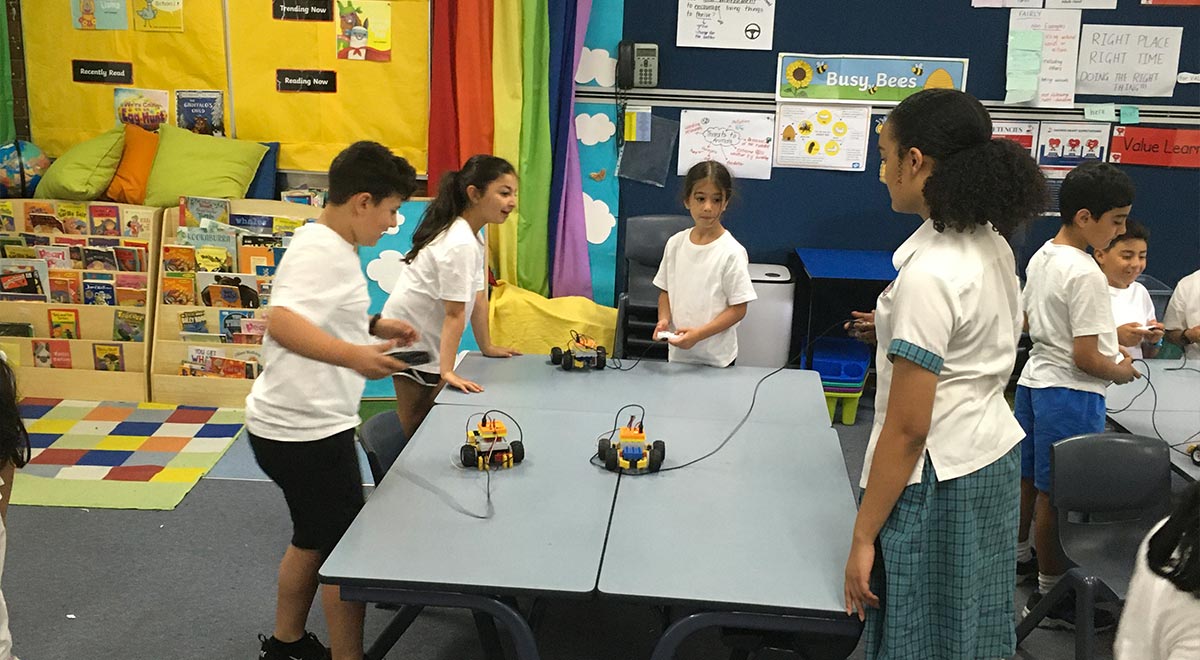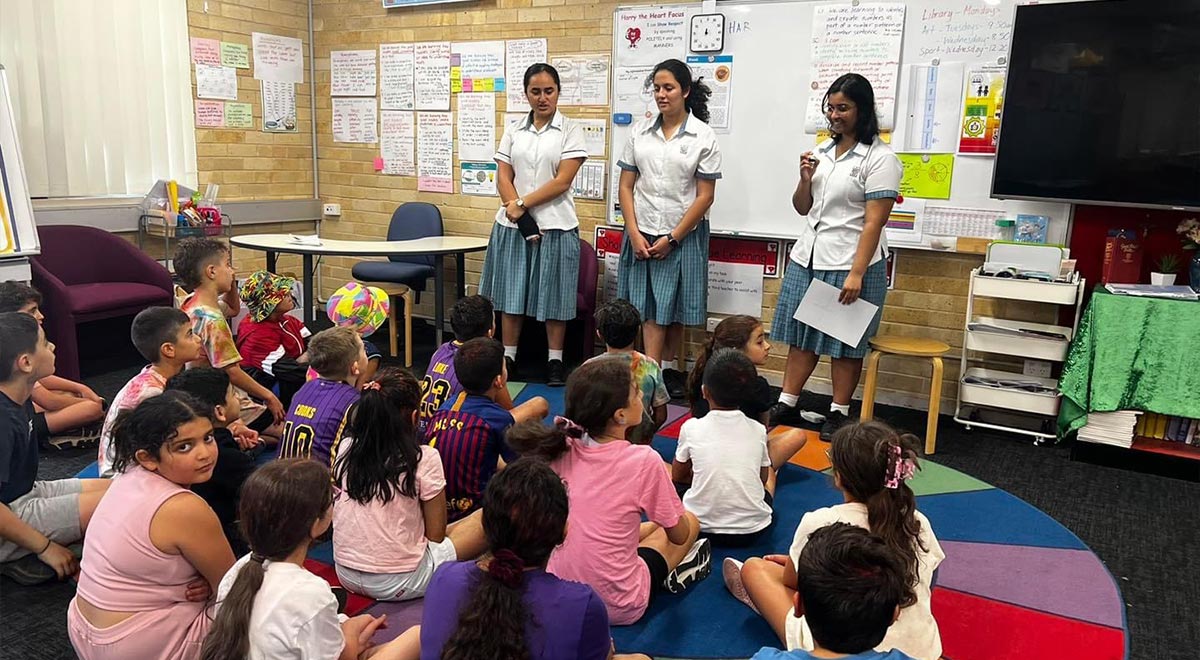 McAuley students also assisted Year 4 students with picking up blocks using a Lego crane and other Lego robots that are all integrated with sensors and switches.
The highlight of the day was helping at the colour fun run as we sprayed water and threw paint at primary students laughing and running past.
A big thank you to the Sacred Heart Primary faculty, community and Assistant Principal Ms Smith for making us feel welcomed and confident in how to assist on such a big day.