Learning In Action For Year 7 Students at Taronga Zoo
02 Nov 2023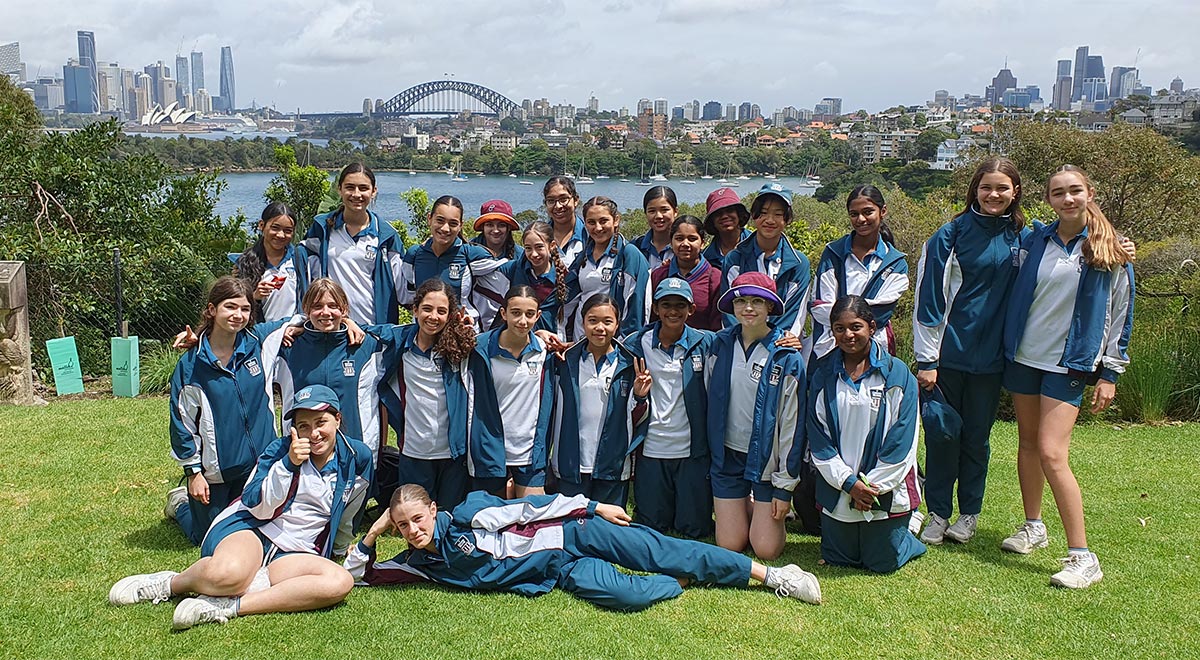 Year 7 students visited Taronga Zoo last Friday for a Science excursion.
Year 7 students had the perfect opportunity to see what they have been learning in action when they visited Taronga Zoo last Friday for a Science excursion.
The day gave the students the opportunity to further develop their study of animal habitats, adaptation, structural features and classification.
Science Teacher Miss Raja said that the annual Year 7 zoo excursion is always a favourite day on the school calendar for the students. "The excursion allows students the opportunity to apply their theoretical understanding and connect classroom learning to science in the real world.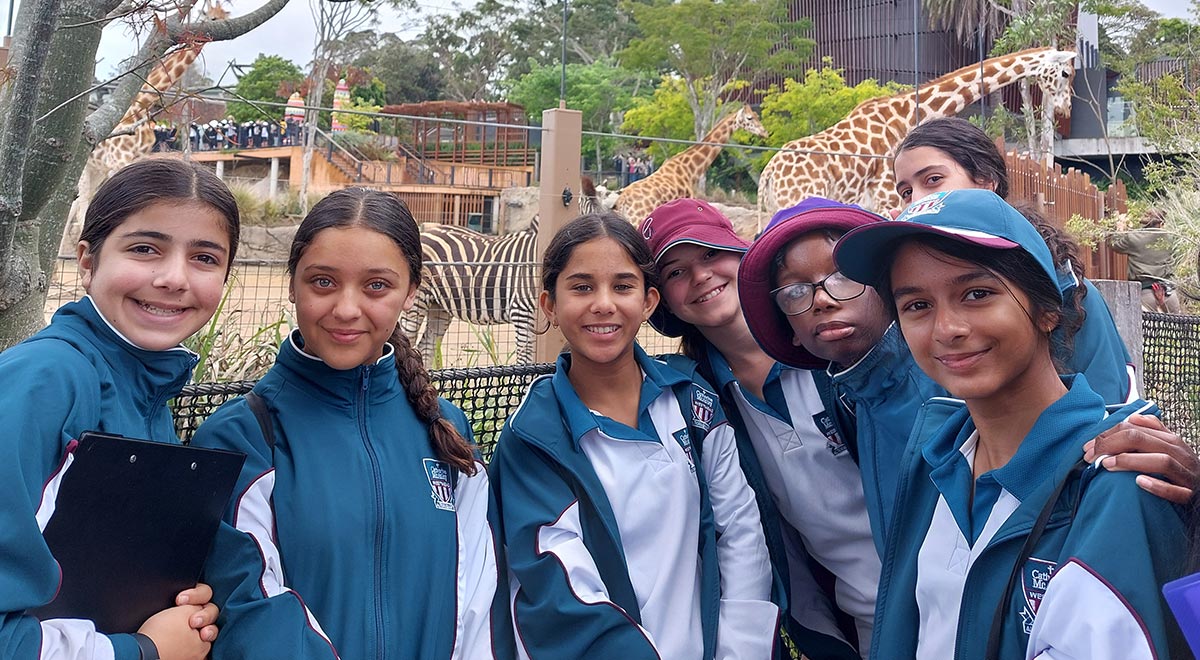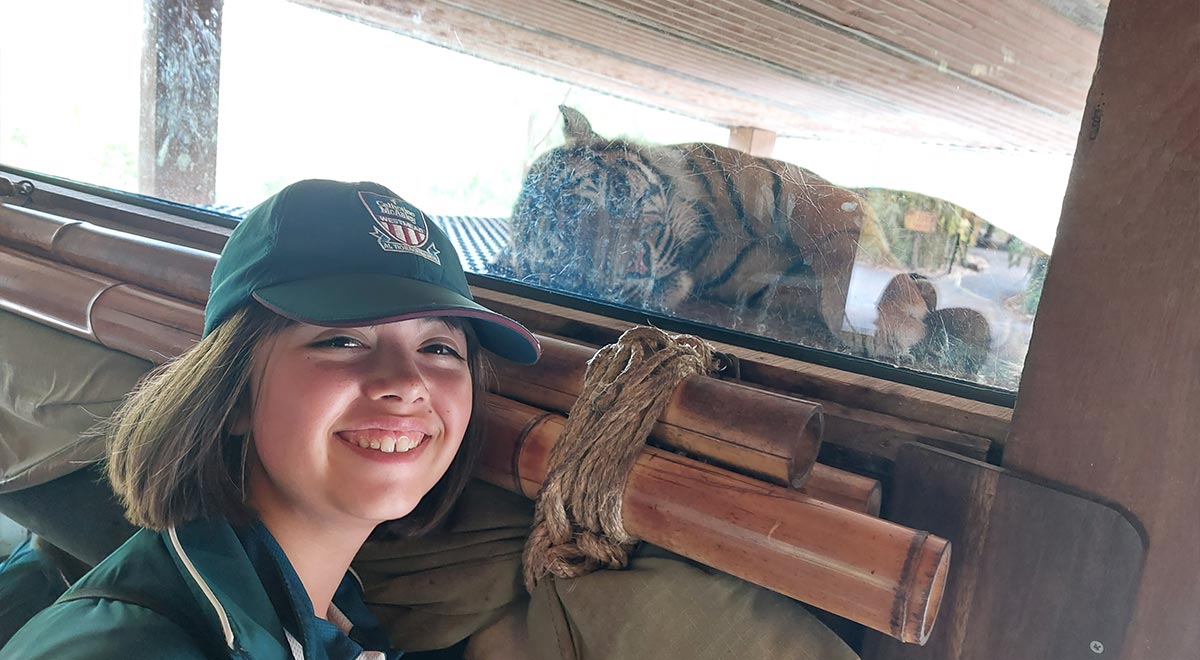 It is an immersive experience where students can observe wildlife, appreciate the importance of conservation and just enjoy a memorable day with friends".
"In addition to looking at animal adaptations and classification, the students have also been learning about ecosystems, food chains and webs, and symbiosis which is all part of the 'Who Am I?' unit. The zoo excursion complements this well", said Miss Raja.
Year 7 student Sophia K. said she loved visiting the zoo. "We were able to experience the environment of the animals and we learnt so much about the adaptations of the animals. I loved most learning about the seals and how their flippers are much like a human hand and their whiskers help them catch fish. These physical adaptations help the seal to survive".
Chloe A. also loved the seal show as well as watching the chimpanzees. "I liked watching the chimpanzees and observing how they use their hands to grip onto the trees".
Charlize D. said she loved the bird show as it made her appreciate birds in a new way. "During the show we learnt how the birds learn their skills from a young age. We also learnt about those birds who are becoming extinct. In addition to viewing the animals it was a fun experience to just hang out with students in my Science class who aren't necessarily in my friendship group".