Arts Factor Dance Eisteddfod Awards
19 Oct 2023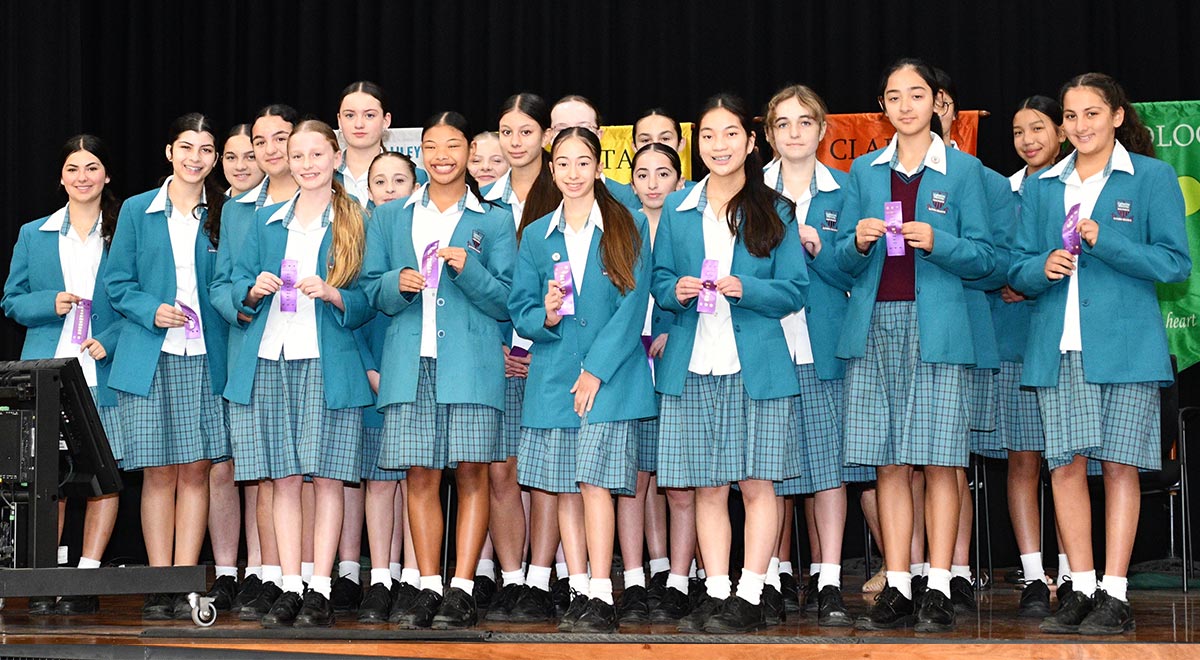 The Junior Jazz Troupe were awarded a Highly Commended Award
Catherine McAuley had a large group of talented dancers compete at the recent Arts Factor Secondary Dance Eisteddfod.
This Arts Factor event is organised by Catholic Schools Parramatta Diocese and gives students the opportunity to compete against other schools within the diocese.
Ms Flynn, Dance, PDHPE and RE Teacher, said that the event showcased many wonderful skills and techniques. "All the Catherine McAuley dancers performed extremely well and this was reflected in the results across all troupes. Myself and Teacher Ms Smith were incredibly proud of the students".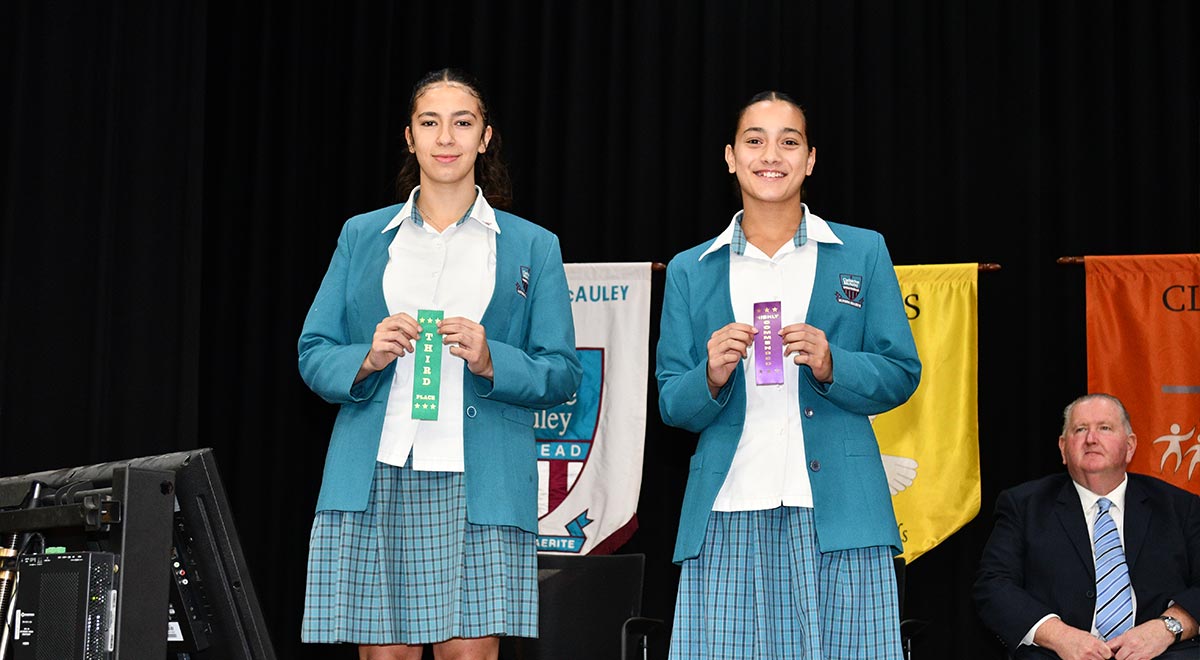 Solo performers Temika (on left) and Charlize (on right) were awarded for their performances.
In the solo section Temika J., Year 11 performed a Hip Hop routine and Charlize D., Year 7 performed a contemporary dance. Temika was awarded 3rd place for her performance with the adjudicator saying that Temika was a powerful performer with awesome energy and a great hip hop style. Charlize received a Highly Commended for her performance with the adjudicator highlighting the strength and control of her technique in what he said was a very powerful performance.
Both Temika and Charlize were invited to be involved in workshops and a dance work created by Marko Panzic, a well known Creative Director and choreographer in the Australian dance industry.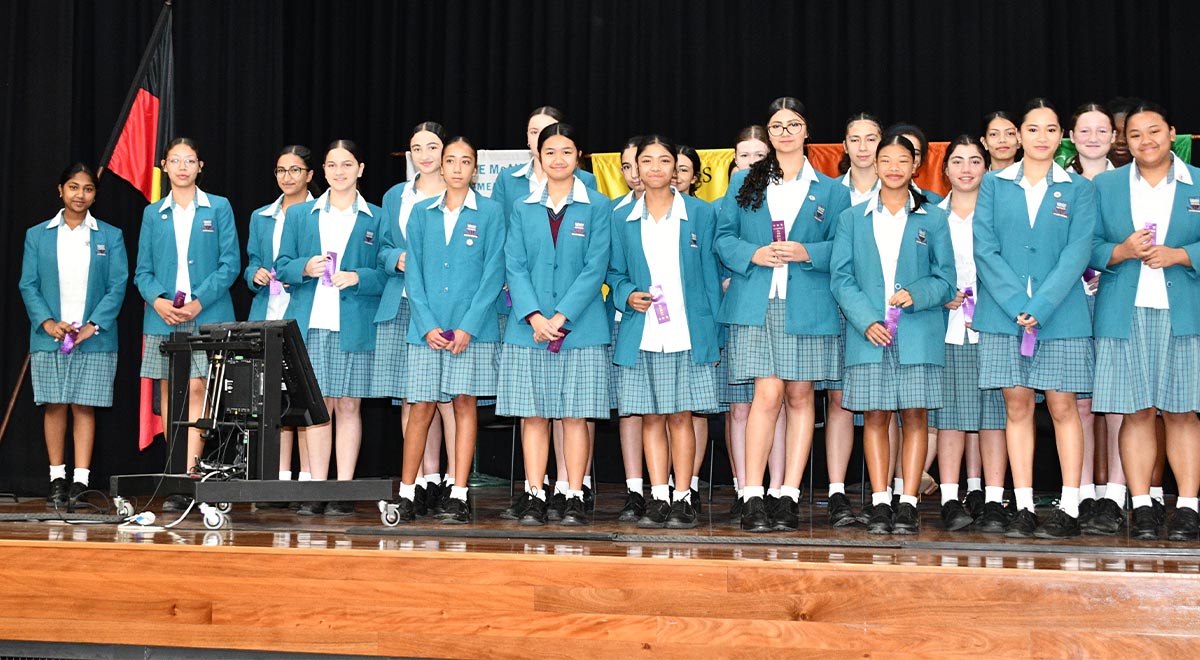 The Hip Hop Troupe were awarded a Highly Commended Award.
The Junior Jazz Troupe performed a dance called 'Attention' which was choreographed by Year 8 students Ashleigh D., Johanna D. and Caitlyn G. These students were praised by the adjudicator for their clever choreography and staging which incorporated great level and pattern changes that the adjudicator "loved". The Junior Jazz Troupe dancers performed exceptionally well and according to the adjudicator presented a highly entertaining routine. Their Highly Commended Award was truly deserved. The troupe has now been selected to perform 'Attention' at the CAPTIVATE Dance Festival on 20th November.
The Hip Hop Troupe was also awarded a Highly Commended Award for their dance piece described by the adjudicator as a "super entertaining performance" that showed great choreography and good musicality. He was impressed by the '"energy coming off the stage" and the teamwork in the performance.