Student Leaders Attend Morning Tea With The Parramatta Sisters of Mercy Leadership Team
19 Oct 2023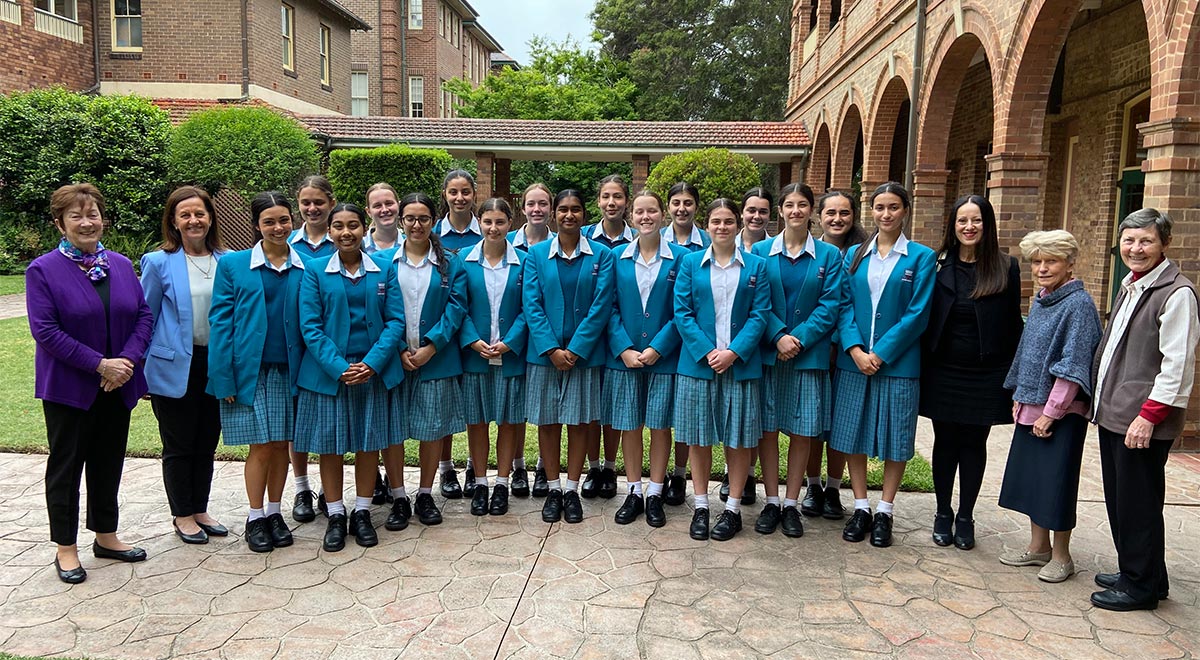 The newly elected student leaders with School Principal Ms Refalo and Sisters of Mercy - from left Sr Margaret Sheppard RSM and from right Sr Patricia Bolster RSM and Sr Margaret Jones RSM
On Tuesday, 17th October the newly elected Catherine McAuley Student Leaders were invited by the leaders of the Parramatta Sisters of Mercy to attend morning tea.
The students were welcomed by Sr Margaret Sheppard RSM, Sr Margaret Jones RSM, Sr Patricia Bolster RSM with an apology given by Sr Margaret Hinchey RSM.
The morning gave the students the opportunity to spend time with the leadership team of the Parramatta Sisters of Mercy and tour the convent grounds. The student leaders were reminded of the special connection between Catherine McAuley Westmead and the Parramatta Sisters of Mercy as the students were welcomed into their space.
The students enjoyed viewing the indigenous artwork on the grounds, designed by renowned indigenous artist Danny Eastwood, as it tells the story of the First Nations People and their connection to the site; as well as the story of colonisation and the Catholic connection at the site also. The blue water and shamrock on the indigenous artwork represents the founding Sisters who travelled over the sea from Ireland.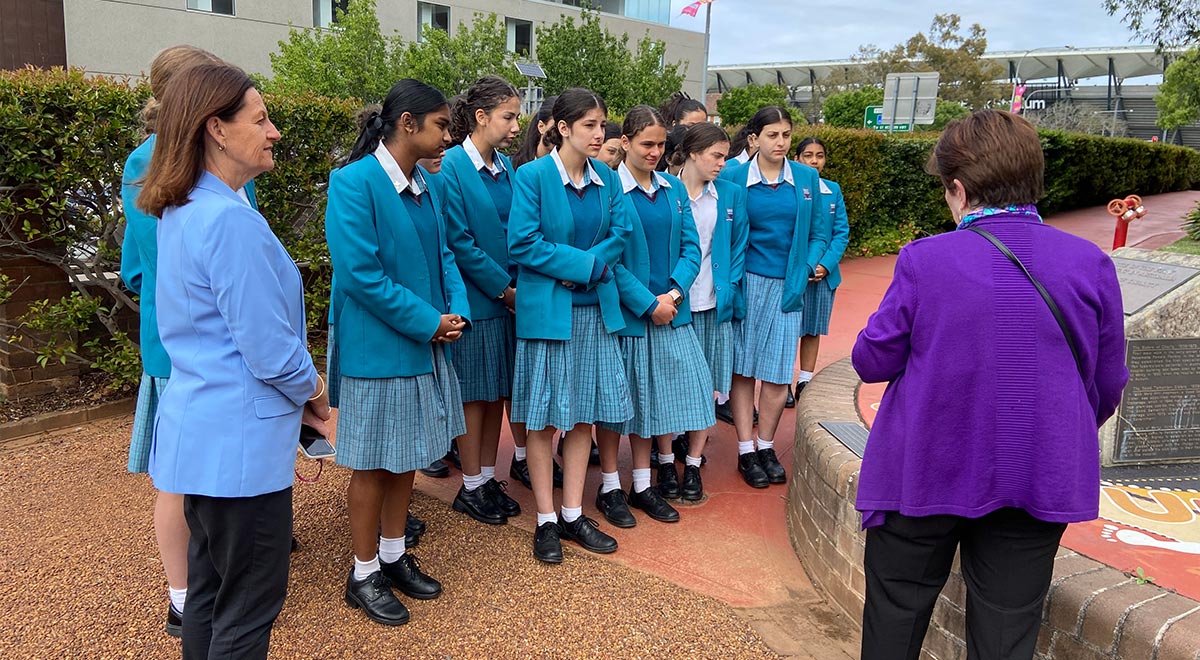 The students enjoyed visiting the Mother Mary Clare Memorial Chapel, blessed and opened in 1939, and which has been in continuous use by the Sisters ever since. The students viewed the liturgical artworks in the chapel and their connection to the Sisters of Mercy.
Amelia, Year 11 student and Leader of Hospitality, said she enjoyed learning about the history of the Sisters of Mercy.
"I also enjoyed learning about the site of the Parramatta convent and what came before the Sisters. In addition, listening to their individual stories and what works they have been involved in was inspiring".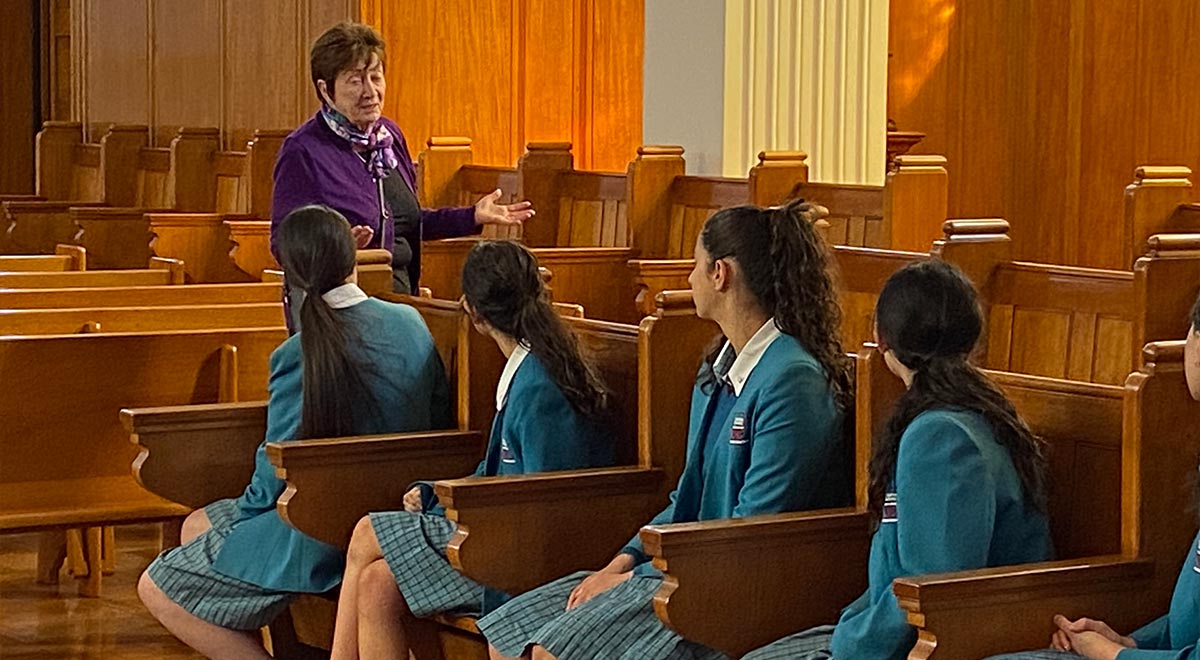 Mikaela, Leader of Social Justice, said she appreciates the connection with the Sisters and the reminder that we are all part of the Mercy community. Alicia, Leader of Ryan House, said she enjoyed sharing with the Sisters what the school leaders are doing at the school.
"We shared our new school theme and explained why we had chosen it. We also spoke about our individual leadership portfolios and what our fundraising efforts this year have focused on and our plans for next year".