McAuley Students Display Their Talents During the Heats for the McAuley's Got Talent Competition
18 Oct 2023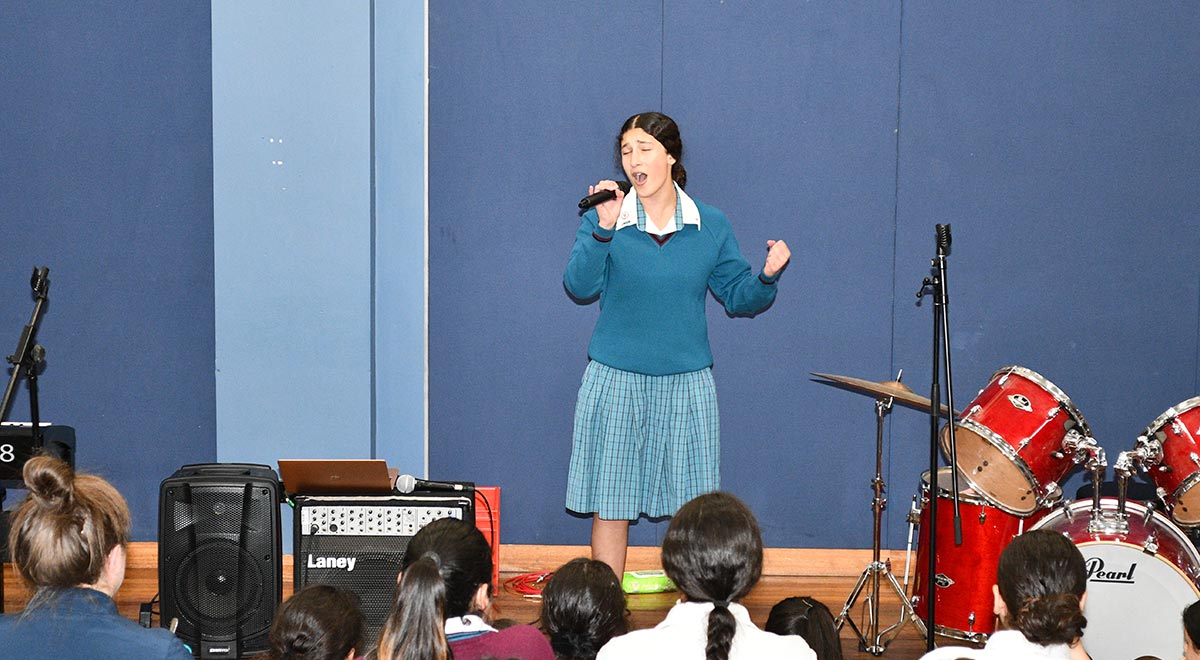 The heats for the McAuley's Got Talent Competition started this week.
McAuley students certainly do have talent! The heats for the McAuley's Got Talent competition started this week and will continue into next week.
For an entry fee of a gold coin donation students could watch the performances at lunchtime in the Forum. All money raised will go to the Jesuit Refugee Centre. Additional heats will be held next week.
The McAuley's Got Talent competition is an annual fundraising event held at the school to raise money for the Jesuit Refugee Centre in Parramatta.
This centre is part of the Jesuit Refugee Service (JRS), an international Catholic organisation who has as their mission to accompany, serve and advocate for the rights of refugees and other forcibly displaced persons.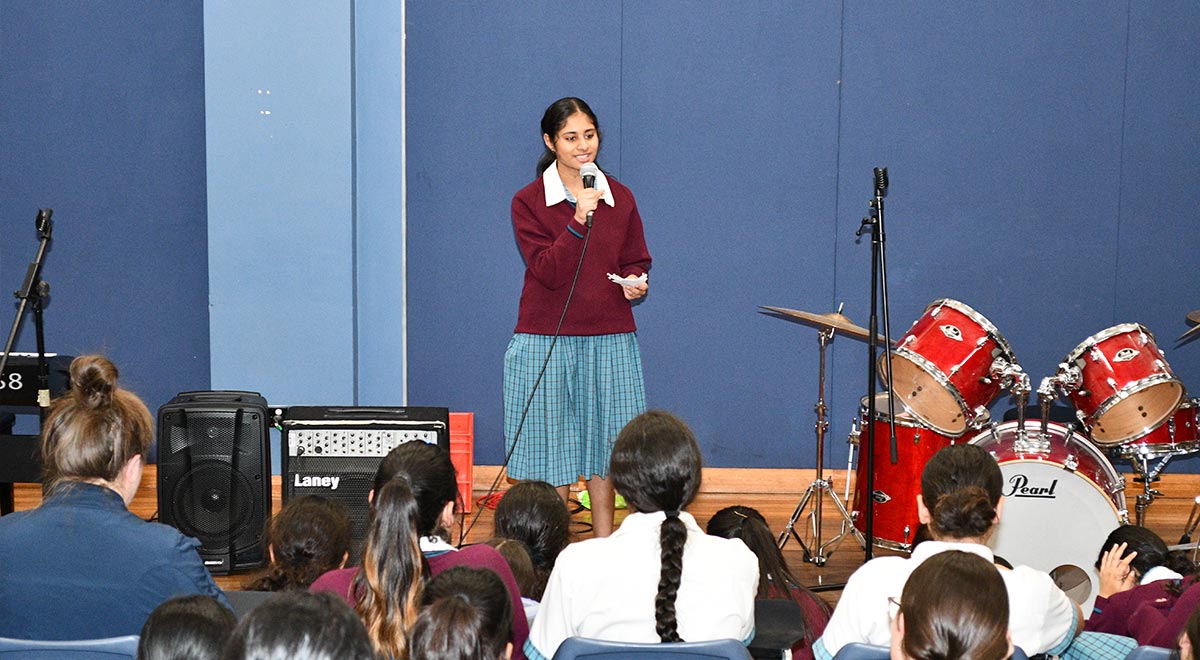 Their services include providing affordable housing for people seeking asylum, English classes, home visits, legal advice, a food bank and social support activities to name a few.
Earlier in the year Zoe Grant, Community and Schools Engagement Coordinator, JRS Australia, thanked the school for fundraising for JRS again and said that the support makes a big difference.
The final McAuley's Got Talent performance will take place on Friday, 10th November in the Morley Centre.