Over $11,000 Raised For The Mercy Works Chicken and Egg Appeal
17 Oct 2023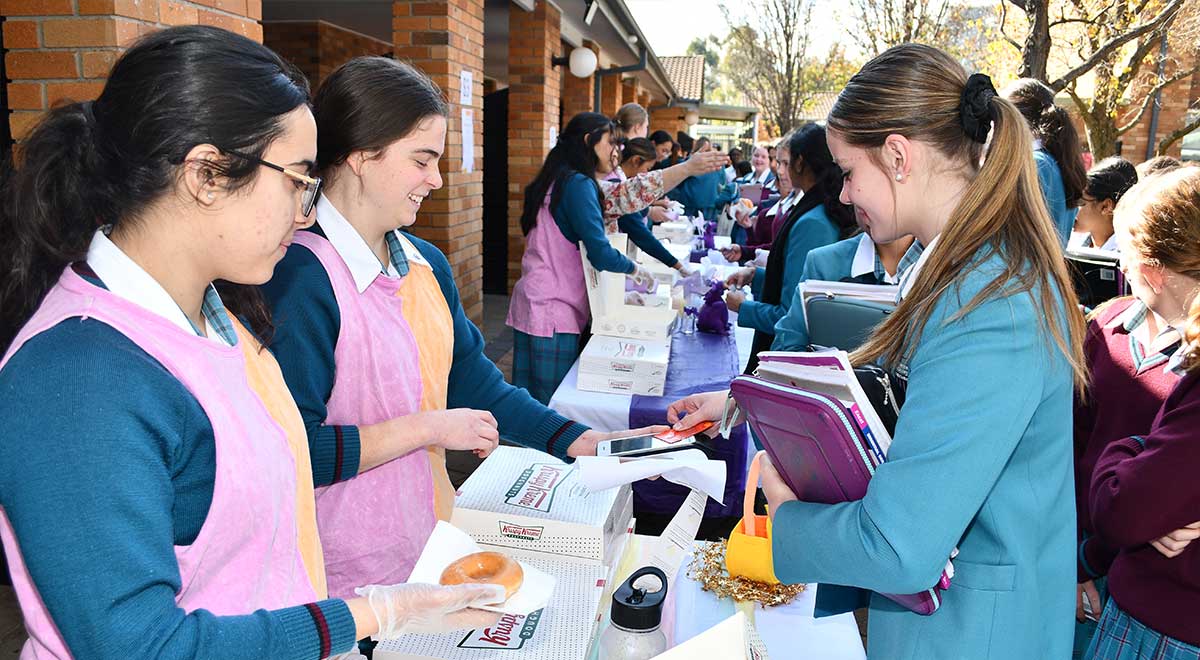 Clare and Dobson Houses took the lead on fundraising for Mercy Works during Term 3 this year.
The Catherine McAuley school community has raised a grand total of $11,324.27 for Mercy Works and the Chicken and Egg Appeal!
Thanks to the hard work put in by Clare and Dobson Houses who worked tirelessly last term to fundraise for this worthwhile cause.
The Chicken and Egg Appeal will see chickens donated to villages across Timor-Leste. "This program helps reduce the risk of severe malnutrition in children under five years old", said Ms Jo Casamento, Communications and Fundraising Coordinator for Mercy Works, who spoke at a school assembly in July.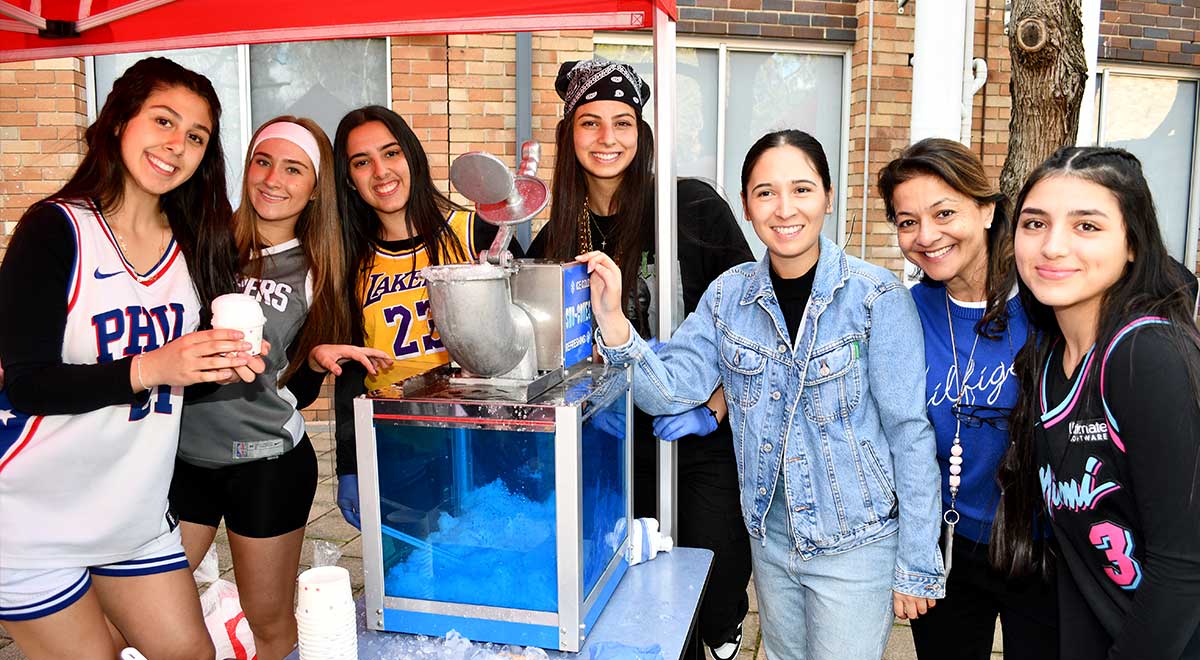 The snow cone stall on Mercy Day.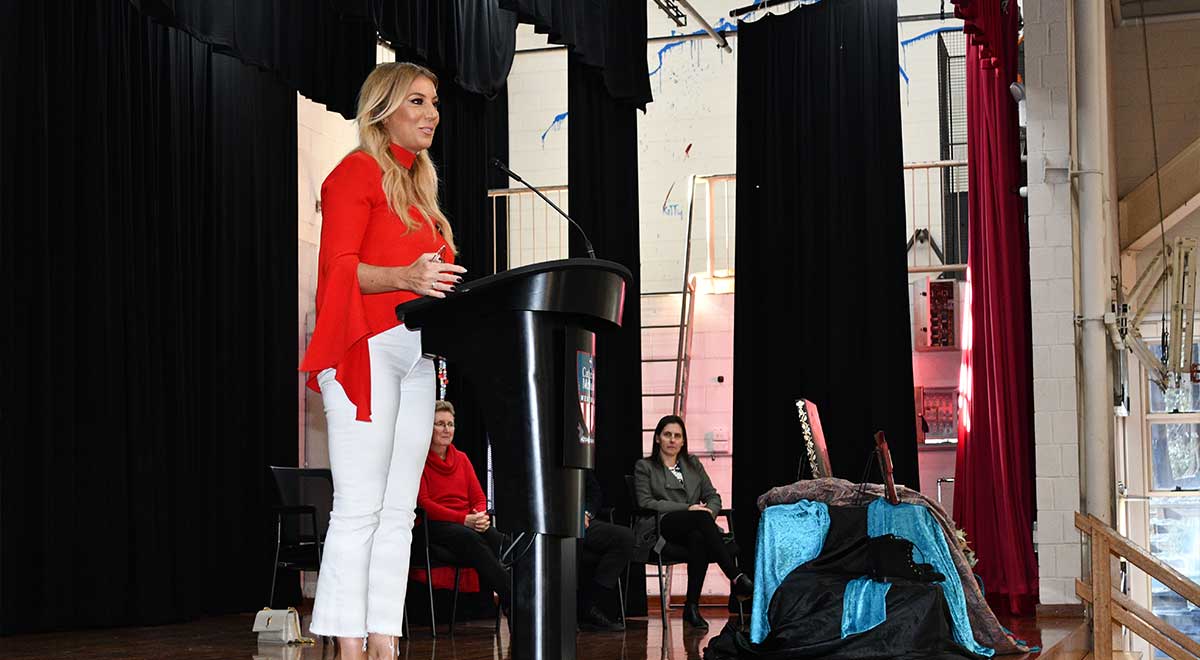 Ms Jo Casamento from Mercy Works spoke at a school assembly
"The eggs are a wonderful source of protein for malnourished children, who are often born with disabilities, because their mothers have not had enough nutrition".
Clare and Dobson ran a number of fundraising initiatives throughout Term 3 including a Krispy Kreme stall, a Father's Day stall and many stalls on Mercy Day. Clare and Dobson also sought to raise awareness throughout the term with regular social media, Compass and PA announcements.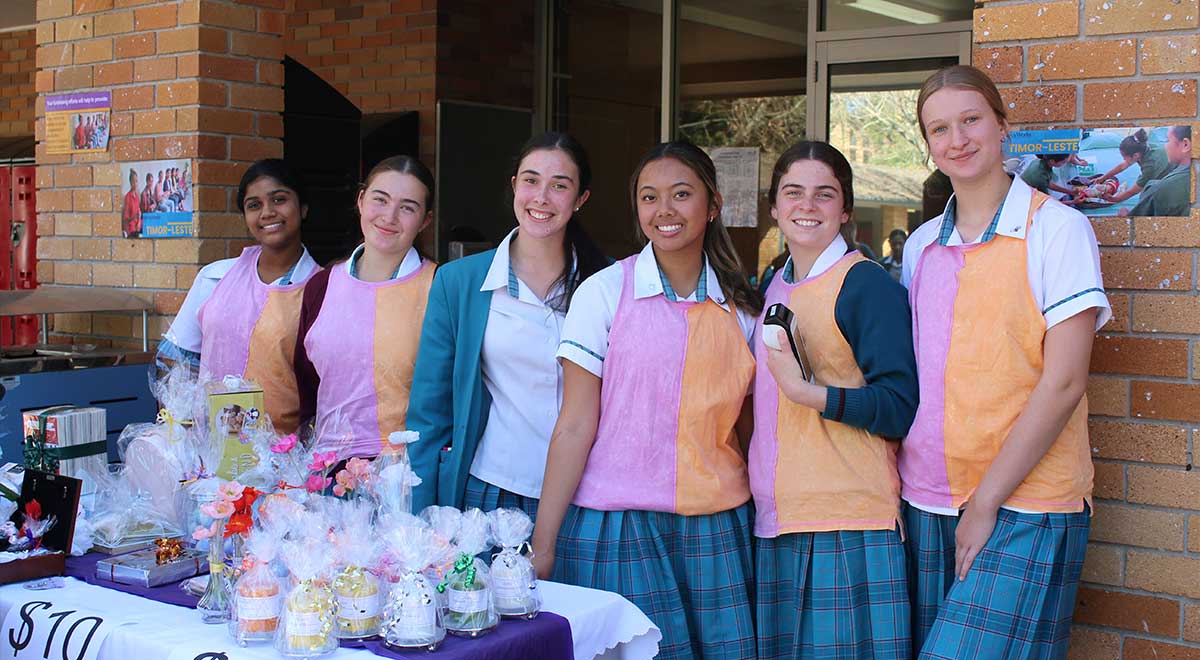 Students from Clare and Dobson House who organised the Father's Day stall.
"Your contribution to Mercy Works' development projects is vital in empowering vulnerable and marginalised individuals and communities in Australia, Papua New Guinea, Timor-Leste and the Philippines to transform their future", said Sally Bradley RSM, Executive Director, Mercy Works, in a written statement to the school.
Thank you to all families who helped the school in this achievement!