Year 12 Memories from the Class of 2023
11 Oct 2023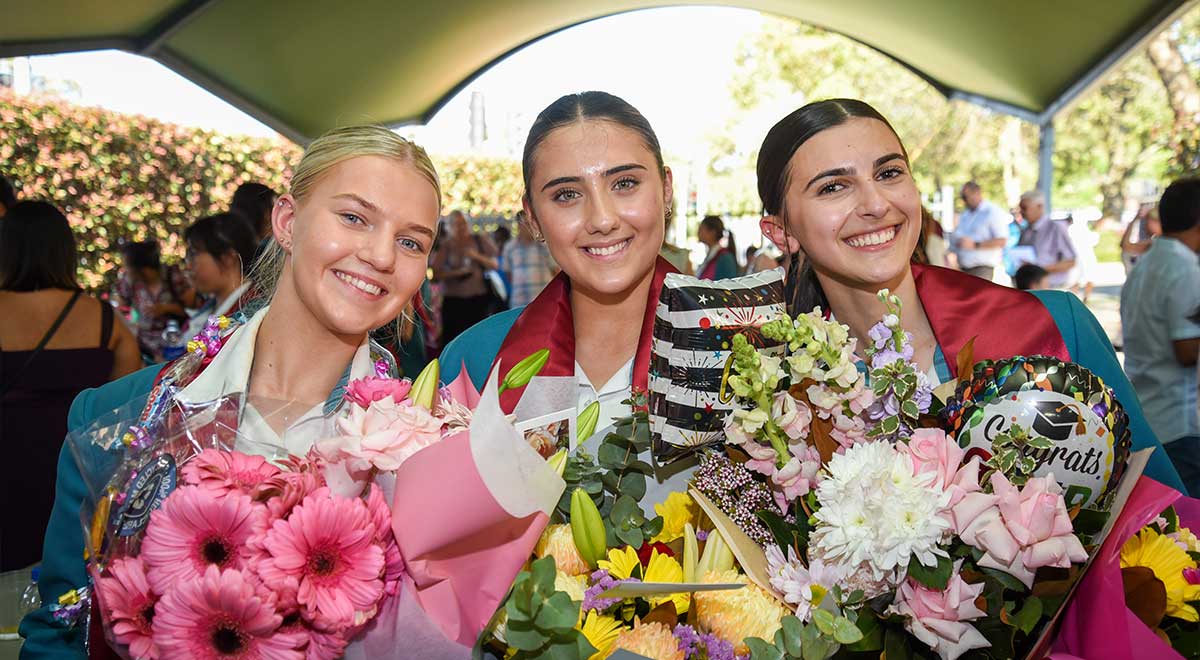 Year 12 students on their Graduation Day
As the Year 12 students begin their HSC exams this week some of them have reflected on their time at Catherine McAuley and considered what they will miss most about their time at the school.
Missing their friends, teachers and the school canteen are the main things that Year 12 students say they will miss. "I will miss all the teachers, students, the community and the school environment and spirit", said one student.
Another said she would miss "the ability to see my friends on a regular basis" whilst another said she would miss "being able to just talk to anyone in my grade at any given time and feel like I have a bond with them".
The school canteen may be pleased to know that many students will be missing their food. "I will miss the canteen food, in particular the butter chicken and nachos", said one student. Another said, "I will really miss the canteen!"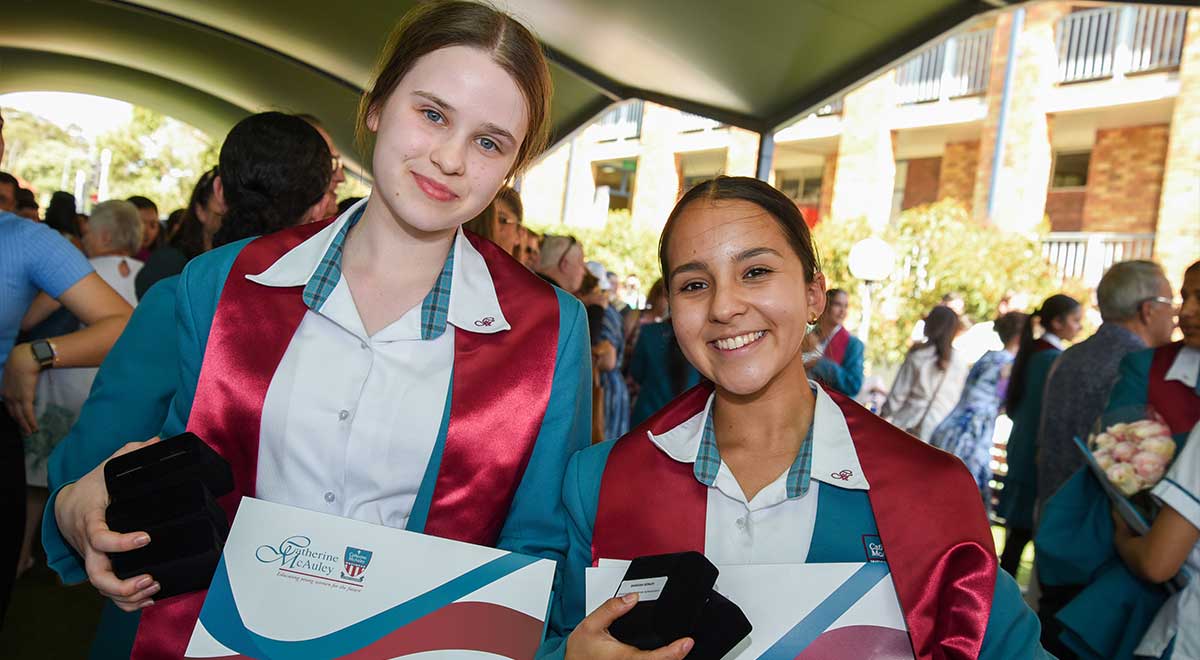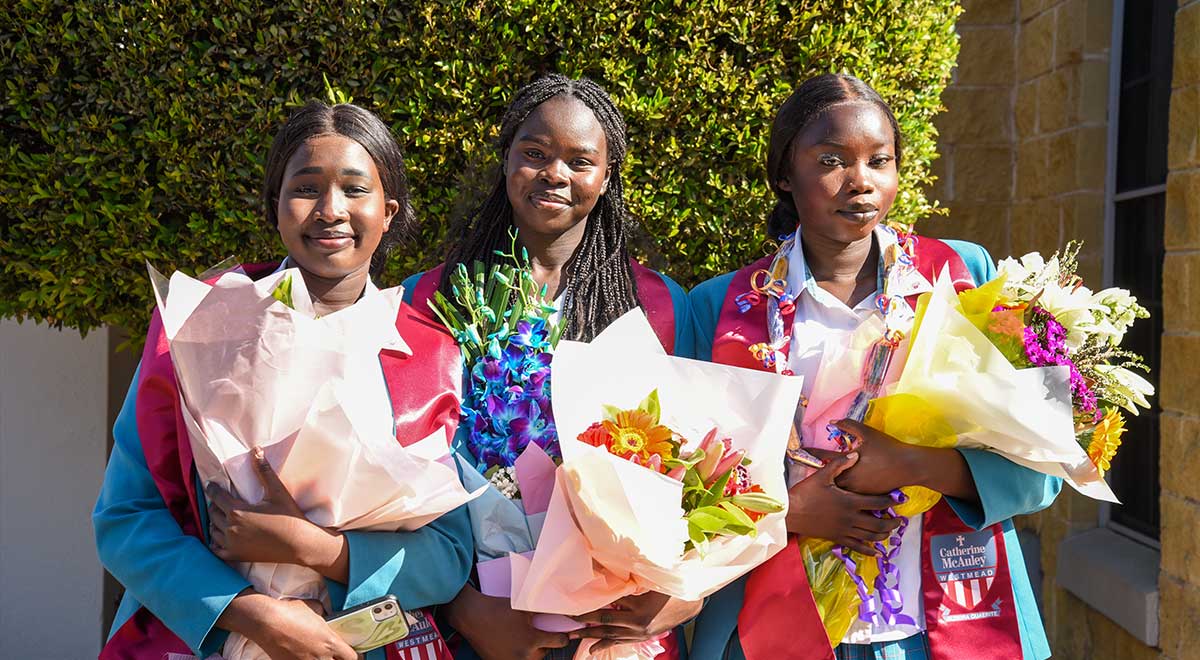 Students have also expressed that they will miss their teachers and the friendships they have built with them. "I'll miss the friendships I built up, the safety of a daily routine and the friendships you build with teachers in your senior year. Every teacher just wants to see their students succeed and it's so heartwarming to see".
One student summed up, "What I will miss most about my time at Catherine McAuley is seeing the beautiful faces and laughter during study periods or when I would walk up to the BM Building and see everyone sitting in their usual groups. Six years later, and the routine we easily slipped into, never failed to amaze me. So yes, quite literally, I will miss seeing everyone everyday from 8.30am to 3.10pm five days a week for a good majority of the 52 weeks".