Sporting Success With Five Grand Final Wins For Catherine McAuley
07 Sep 2023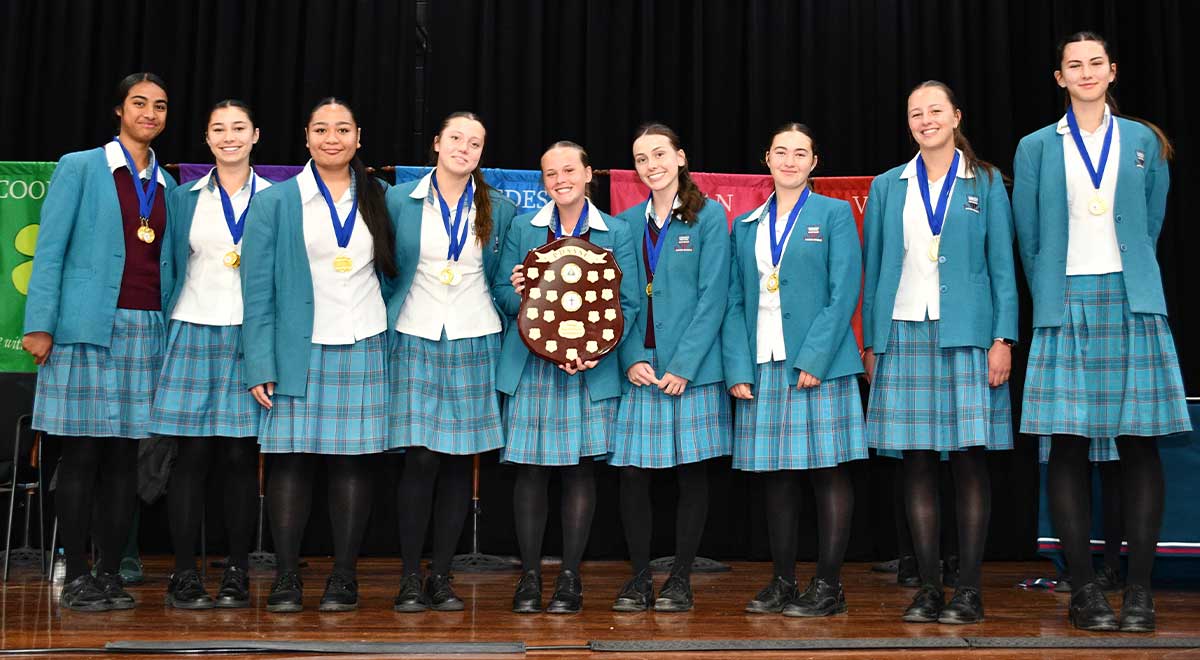 The Intermediate Teal Netball Team who were winners of both the PDSSSC competition and PDSSSC gala day.
Catherine McAuley has had much success over the past two seasons of the PDSSSC (Parramatta Diocesan Secondary Sports Council) Competition.
The school won the Senior Oztag grand final last term and this term the school has won the grand finals in Senior Netball, Intermediate Netball (Teal Team) and Junior Football. In addition the Intermediate Teal Netball Team won the PDSSSC Netball Gala Day.
The Senior Oztag Team played against St John Paul II Catholic College in their grand final match and secured a well deserved win with a final score of 10-3 in Season 1.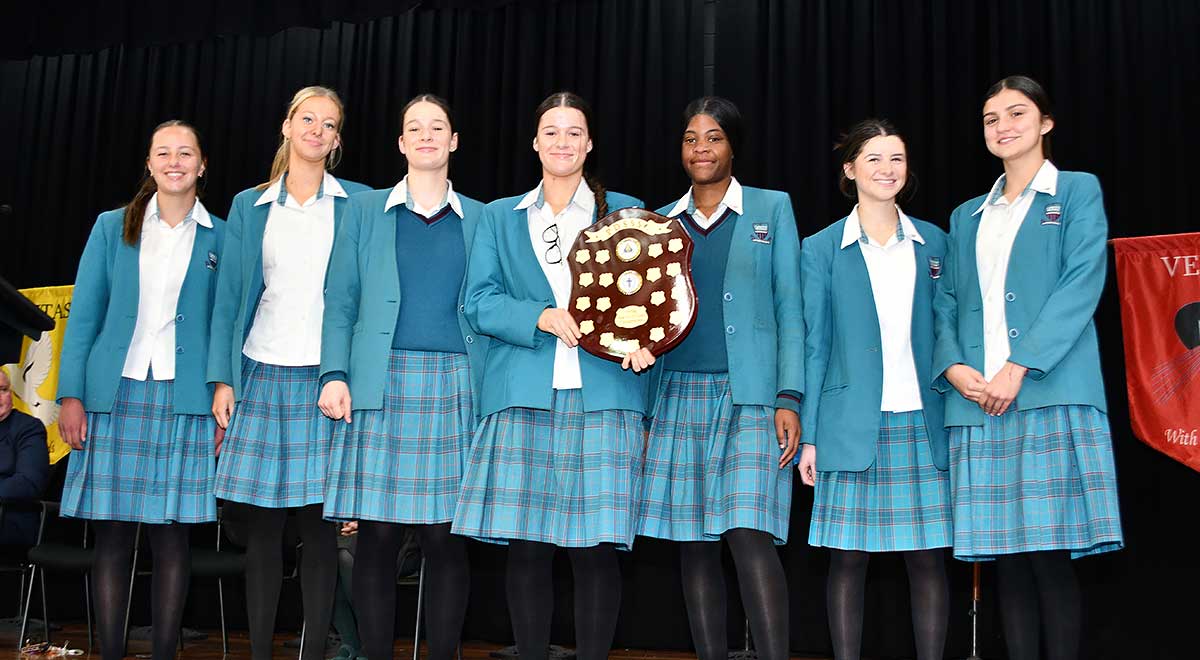 In Season 2 the Senior Netball Team competed against Marian Catholic College and claimed victory with a 28-20 win in their grand final match.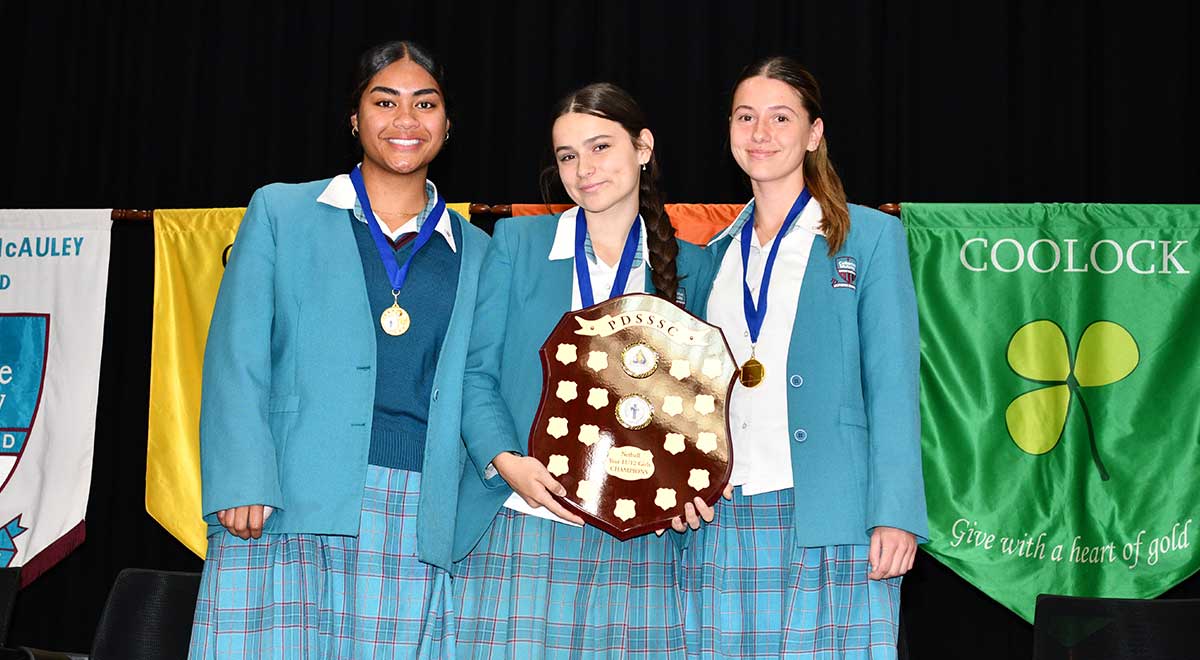 The Intermediate Netball Teal Team emerged victorious with a score of 31-16 against Gilroy Catholic College in their grand final. Additionally, at the PDSSSC Netball Gala Day the Intermediate Team remained undefeated and secured a close win against Caroline Chisholm College in the final.
The Junior Football Team had an impressive 3-0 win in their grand final match against Marian Catholic College in Season 2.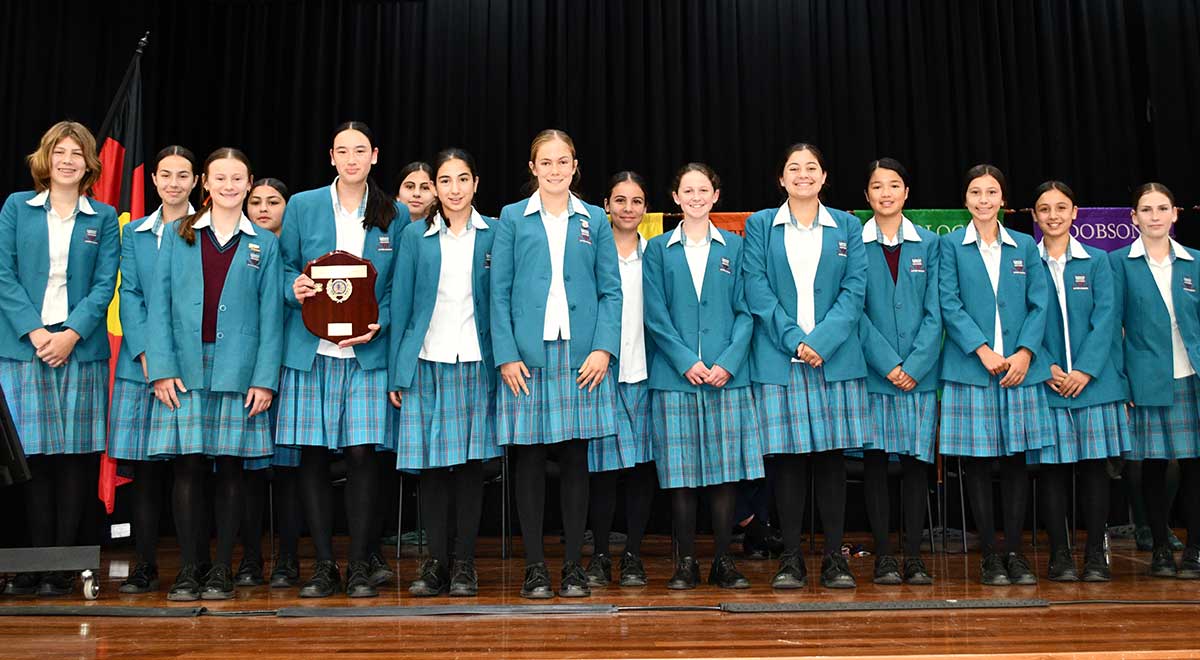 These achievements reflect the dedication and hard work put in by both the students and their coaches. Congratulations to all our winning teams!
PDSSSC Athletics Carnival
The school also congratulates all students who attended the PDSSSC Athletics Carnival on Monday, 28th August. All students performed exceptionally with several of them securing 1st, 2nd and 3rd place in their events.
Clara F., Year 8 broke a record at the carnival by running the 200m sprint in 26.18 seconds, surpassing the previous record of 26.87 seconds which was set back in 2017.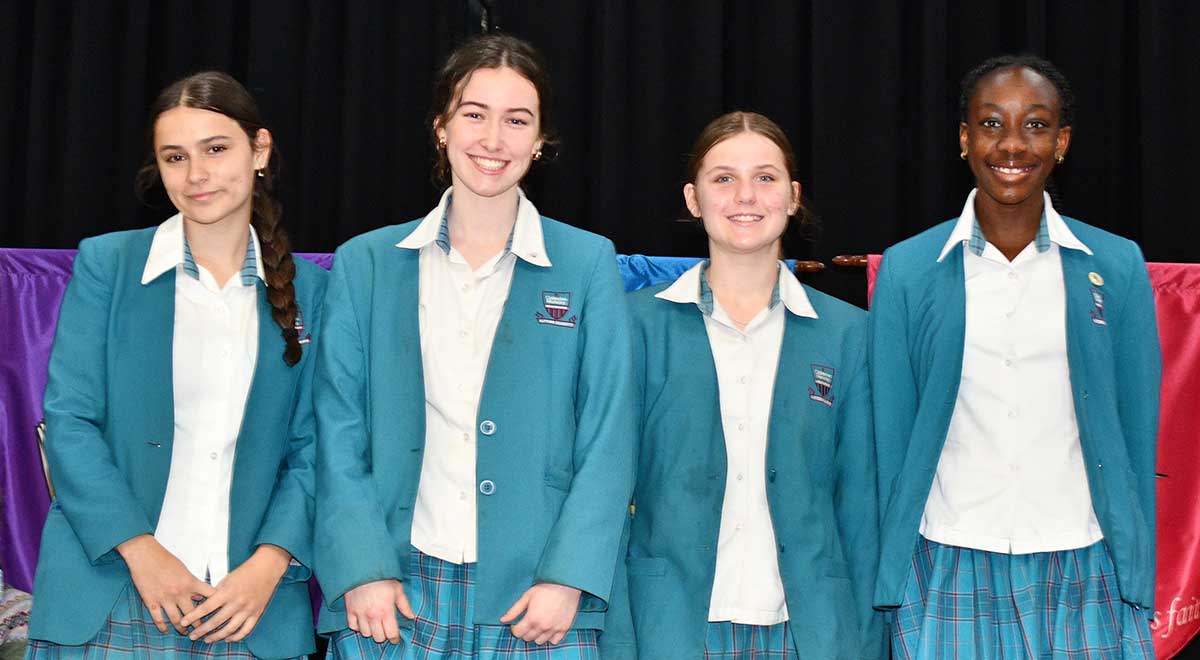 Students who secured 1st place in an event have progressed to the NSWCCC stage (Combined Catholic Colleges). The following students will compete at the upcoming NSWCCC Athletics Championships on Monday, 11th September: Clare F., Annisha R., Clare G. and Chelsey T. Congratulations to these students!
08 Sep 2023

Apply for the 2024 Teacher Scholarship Program today. Applications close Monday, 9 October 2023!

06 Nov 2023

This event will allow high school students and graduates the opportunity to have conversations and coaching sessions with experts from their desired field.