Catherine McAuley Team Selected as Metro Minds STEAM Challenge Finalist
06 Sep 2023

The Catherine McAuley team in the Sydney Metro STEAM Challenge were selected as finalists.
Catherine McAuley for a number of years has participated in the Metro Minds STEAM Challenge organised by Sydney Metro.
This challenge provides an opportunity for students who are near Sydney Metro's City & Southwest, West and Western Sydney airport railway alignments to work together to come up with an innovative solution to an authentic Sydney Metro challenge or opportunity.
The Catherine McAuley team were selected as finalists and presented a live presentation to a board of Sydney Metro judges.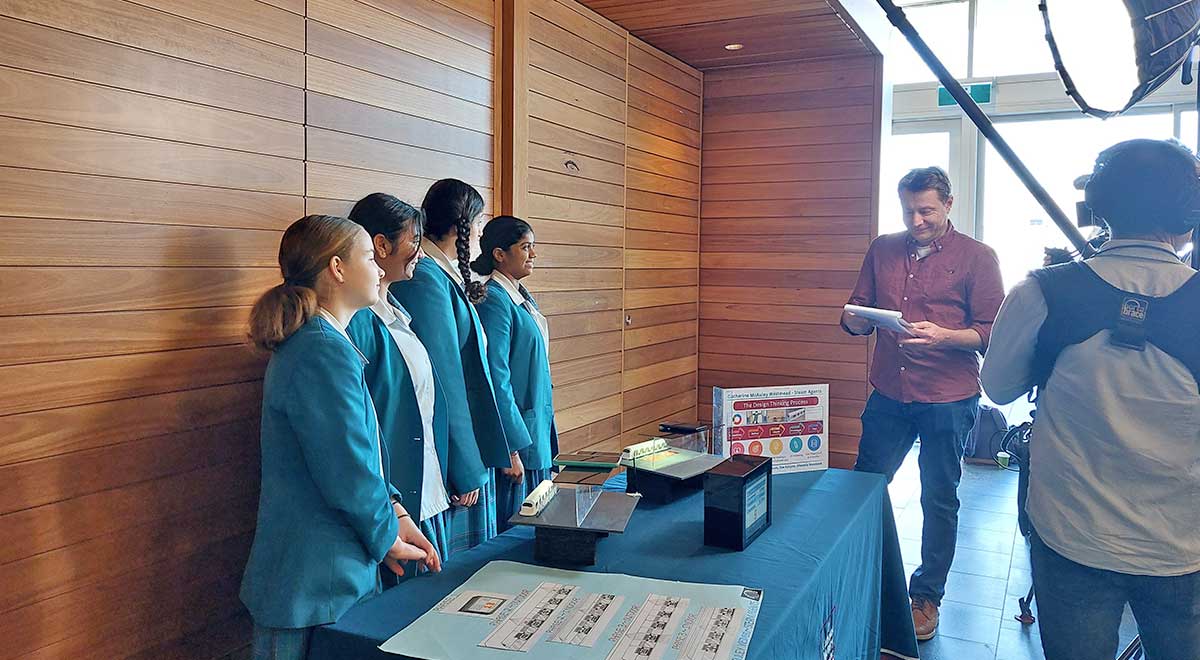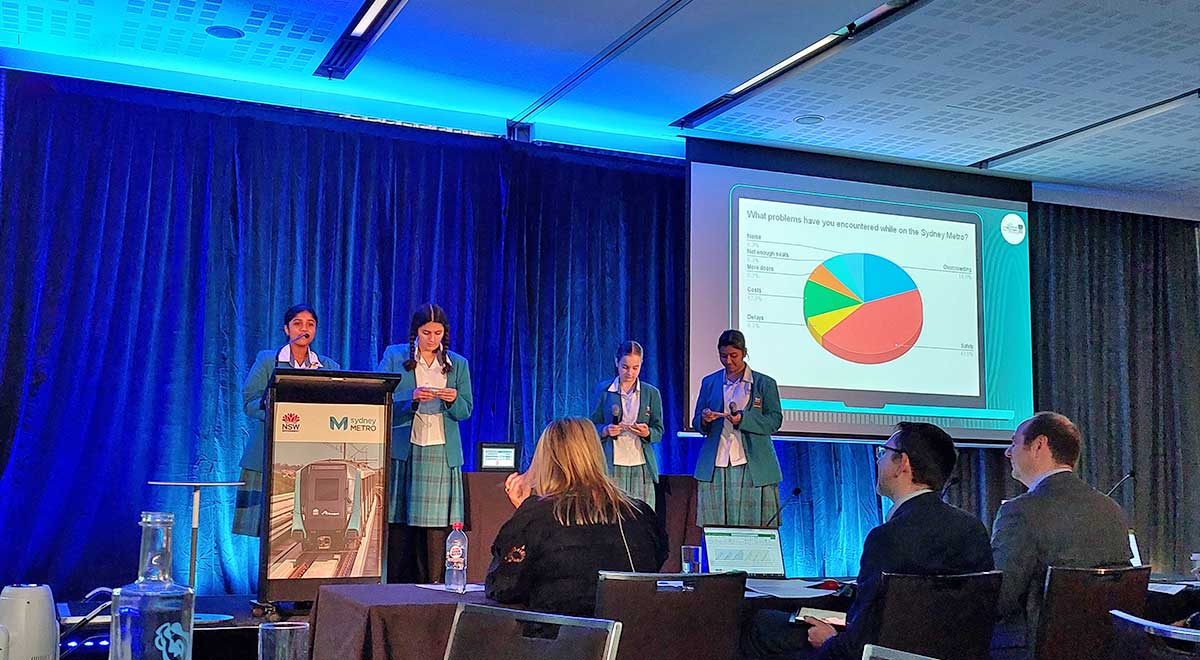 Year 9 students Zoe K. and Sophia G. have written about this competition below:
At the end of Term 1 we had the amazing opportunity to take part in the Metro Minds STEAM Challenge. Our goal for the challenge was to find a common problem at the Sydney Metro and come up with a solution to that problem. Our problem came down to the safety of commuters.
We determined that door obstructions were a common issue and we wanted to help prevent them so we came up with a multi-phase plan to display countdown timers to make commuters aware how long they have before the doors close. These timers would help prevent door obstructions and other related injuries.
We first had to make a captivating video which explained our concept in five minutes or less and once submitted we awaited the results. We were lucky enough to have the opportunity to meet the Sustainability Manager of the Sydney Metro, who had highly commended our idea and gave us multiple suggestions on how to positively enhance it.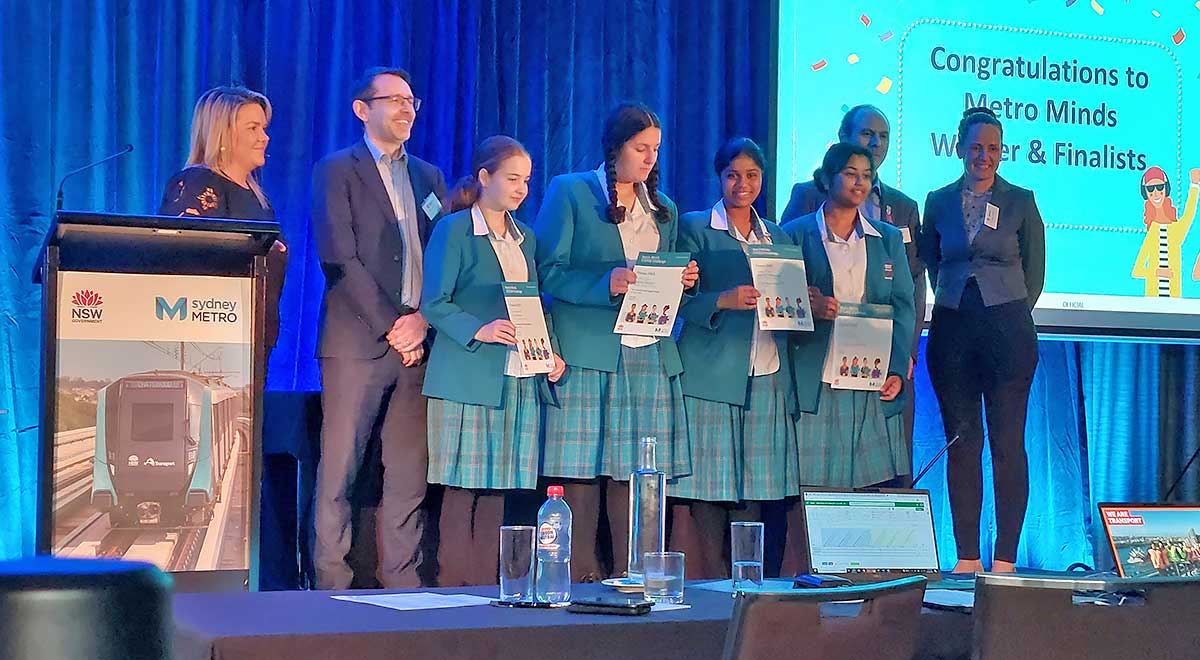 When the results came in we were lucky enough to have been selected as finalists. Our next steps were to prepare a live eight minute presentation to present to a board of judges from the Sydney Metro. We spent Monday, Tuesday and Wednesday lunch times, as well as Monday after school, rehearsing our presentation and designing our prototypes.
On Friday, 25th August we attended the live presentation event at the University of Technology Sydney, where we competed amongst five other finalists who had also been chosen out of the 82 submissions to the Metro Minds competition. We presented our pitch and displayed our prototypes throughout the day. We had an amazing time getting our photos constantly taken and being interviewed about our inventions.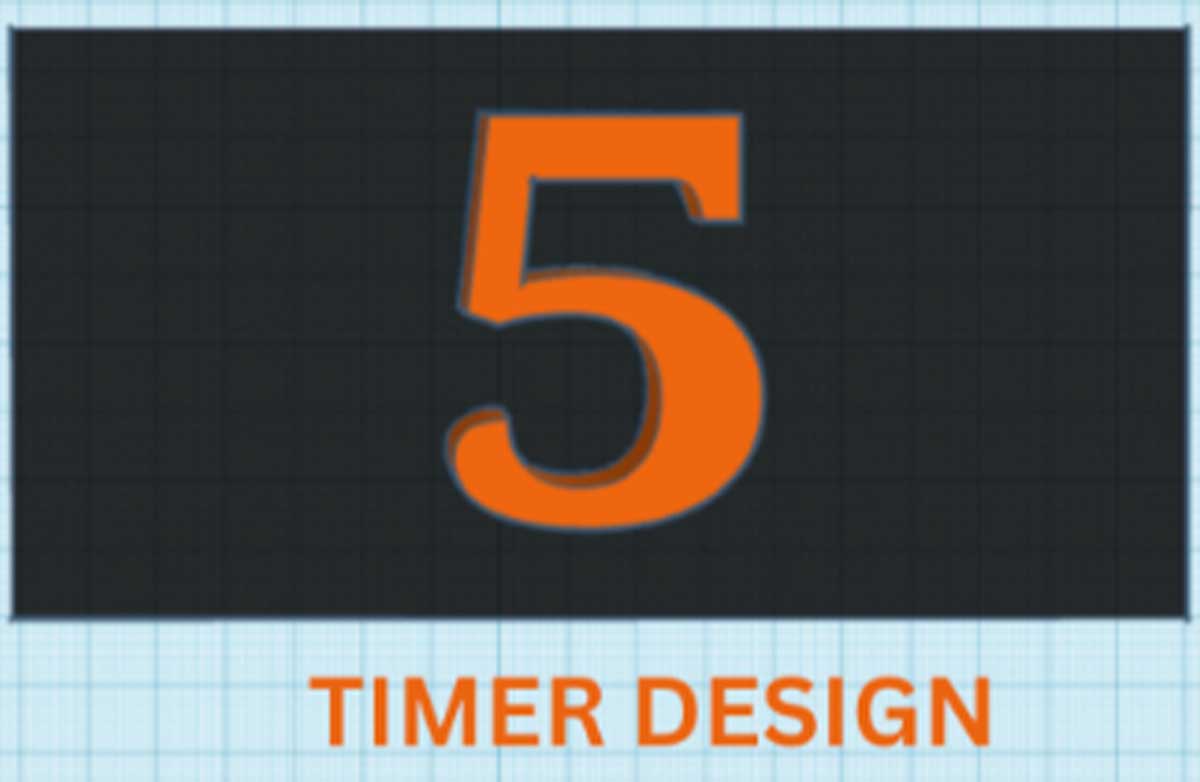 This was the opportunity of a lifetime and we enjoyed it so much. Thank you to the teachers who helped us be involved in this challenge and thank you to Sydney Metro for giving us this wonderful opportunity.