Year 10 Students Attend Driver Awareness Program
31 Aug 2023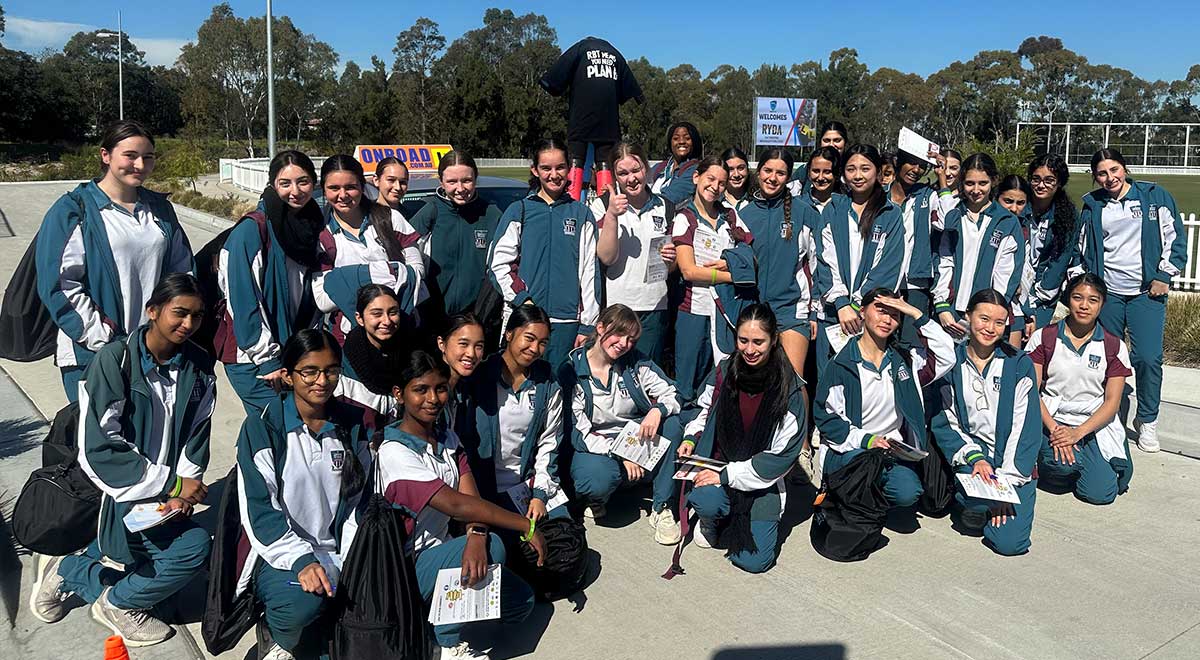 Year 10 students attended the RYDA road safety program last week at Sydney Olympic Park.
Last week on the 21st of August, Year 10 attended the RYDA (Rotary Youth Drivers Awareness) program at Cricket Central, Sydney Olympic Park. We attended six programs throughout the day that were informative, engaging and interactive!
These workshops addressed aspects of travelling safely on the road and following government guidelines. The workshops focused on key road safety requirements and responsibilities and eliminating personal risks to allow safe travel. The six sessions consisted of - Road Choices, Drive SOS, The 'I' In Drive, Mind Matters, Crash Investigators and Speed and Stopping.
This excursion was very relevant for us, as most of our year group are turning or have turned 16.
We can use this information to apply to our lives when it is our turn to drive and contribute to the 'Towards Zero' goal.
One of the highlights of the day was watching a car's braking distance first-hand. After being asked to predict the braking distance of varying speeds, we were shocked to see that it takes a car in a school zone at 40km/h almost 40 metres to stop!
This taught us the potential dangers and harsh realities of driving when around pedestrians, especially when speeding.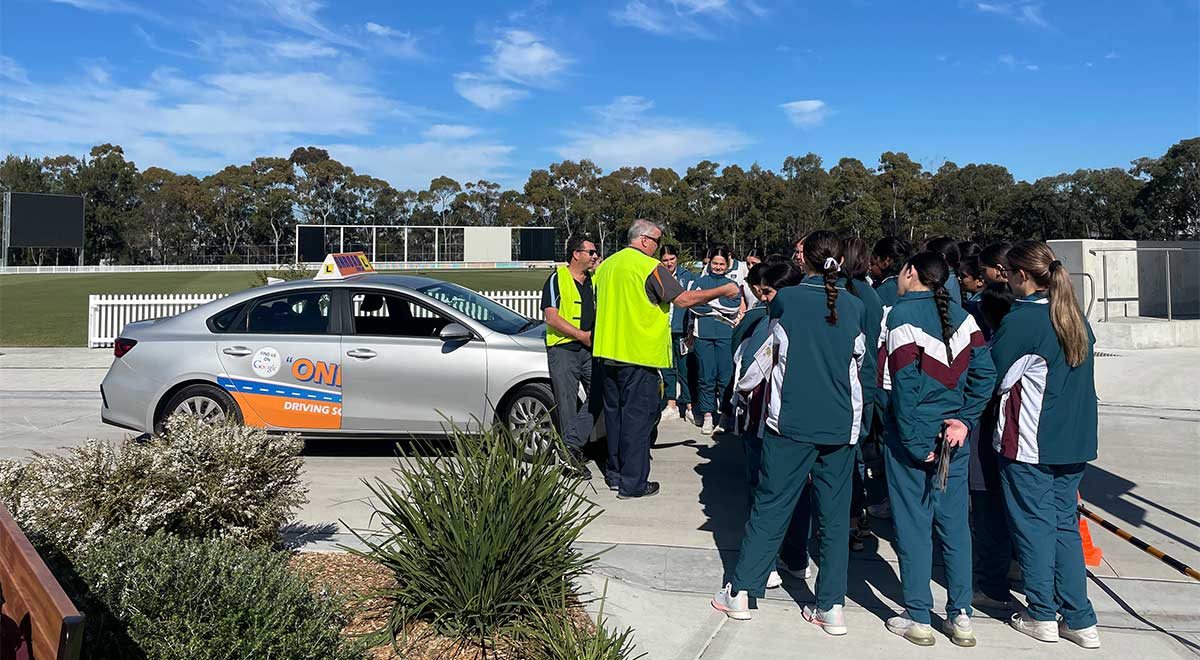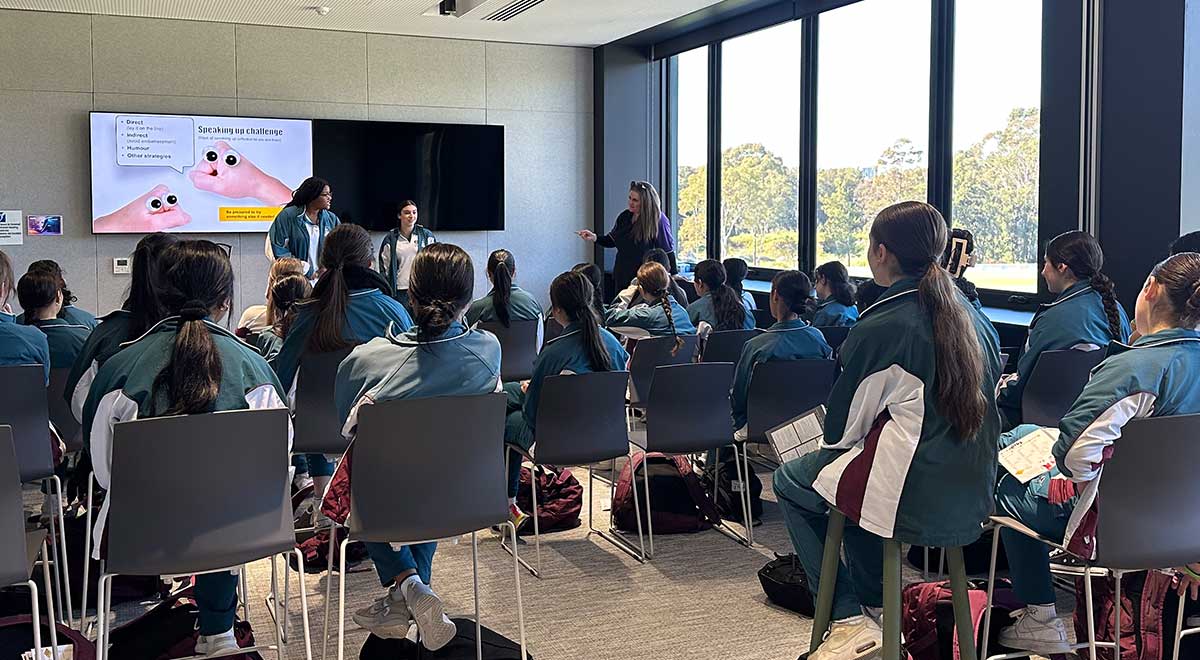 We also examined the car safety systems like the significance of functioning airbags, secured seatbelts, road-worthy tyres and crumple zones, all which make our cars safe. Furthermore, discovering the ANCAP car rating system will allow us to ensure we always maintain high-quality car safety on the roads. (A quick tip, you should be looking to buy a car with a 4-5 star ANCAP rating!)
Another important aspect of the day was focusing on 'Mind Matters'. This section addressed the importance of our mind state on the road and choosing the best strategy for us to keep safe. Using different scenarios, we could identify how distractions and mind-wandering can affect our driving performance if we are not in the right headspace and we looked at strategies to overcome this.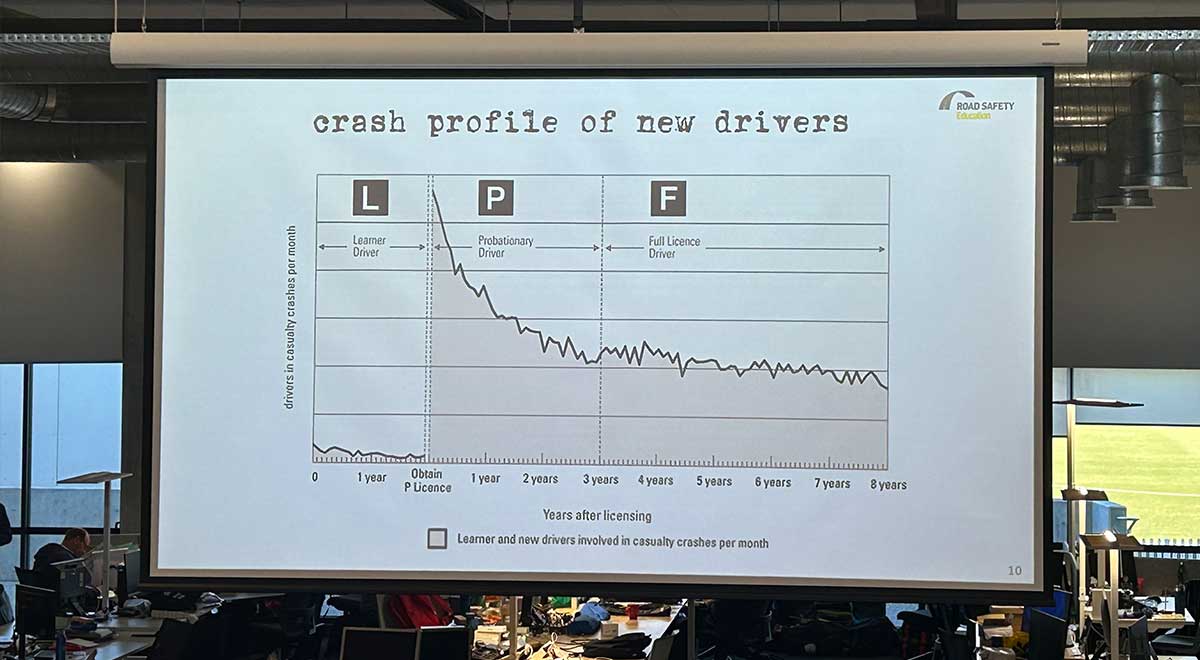 We were informed that mindstate can cause you to be unaware of the road and surrounding environment. Your mindstate can also cause you to take your eyes off the road and hands off the wheel, as well as not being attentive to the road, thereby putting yourself and other people at risk.
Overall this excursion was a great experience. There was a lot of information to take away from the day and we have learned so many strategies and have become aware of the realities of driving. Thank you again to the RYDA staff who made this day possible!
We always love working with the students from Catherine McAuley - so engaged and eager to learn new skills
RYDA Road Safety