McAuley Students Celebrate The Matildas With Channel 7 Sunrise Team
22 Aug 2023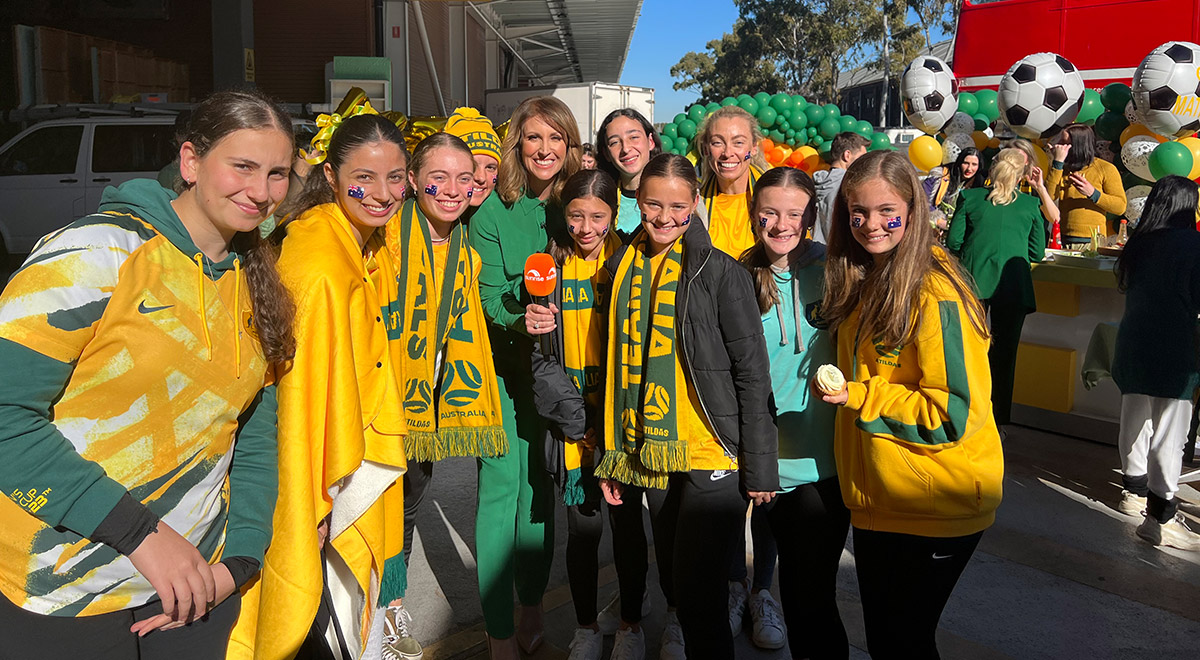 Catherine McAuley students with Channel 7 Sunrise presenter Natalie Barr at the special Sunrise breakfast to celebrate the Matildas.
Nine Catherine McAuley students had an amazing morning on Thursday last week as they joined Ms Lee, PDHPE Teacher, in travelling into the city to board the Sunrise London double decker bus.
The Sunrise bus spent the early morning travelling around the city with Sunrise reporter Mon as live crosses were made back to the studio. The students, who are all dedicated Matildas fans, also had the opportunity to join the Sunrise team for breakfast back at the Channel 7 studios.
Jade S., Year 10 said it was a very early start for her as she needed to wake up at 4.45am but the experience was definitely worth it. "The atmosphere on the bus was electric. Even though the Matildas lost the semi-final game it was great to be together with other fans to celebrate their achievements".
Year 10 student Ava P. loved the way everyone bonded together to celebrate the tournament. "It was fun to be a part of the celebrations", Ava said.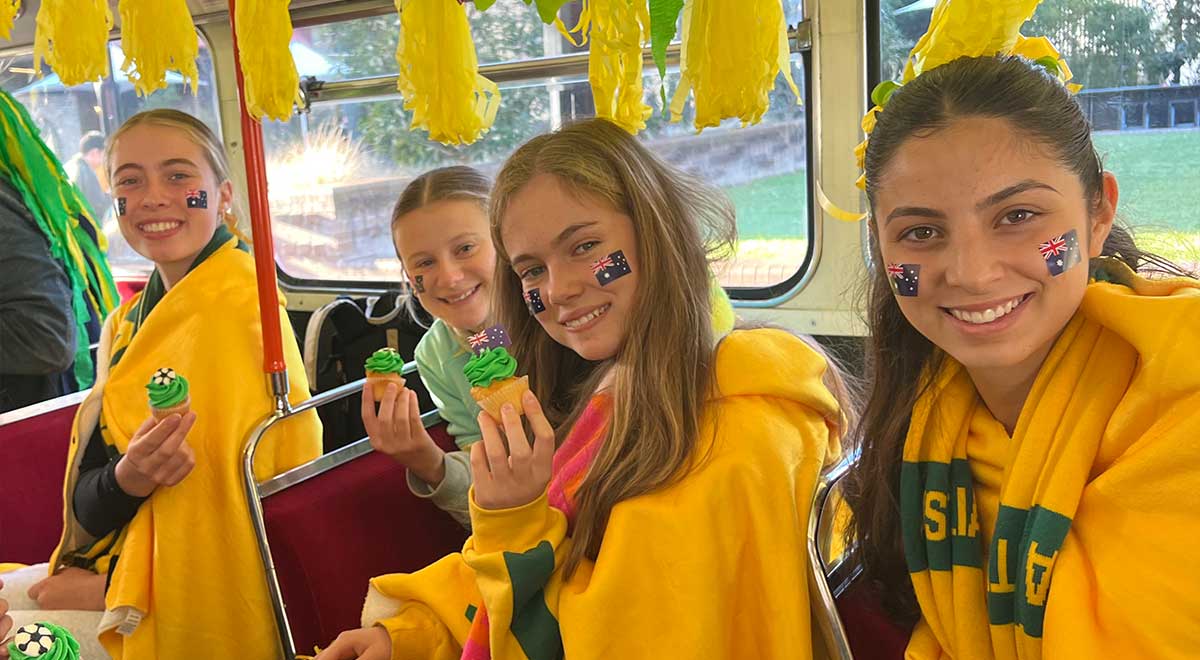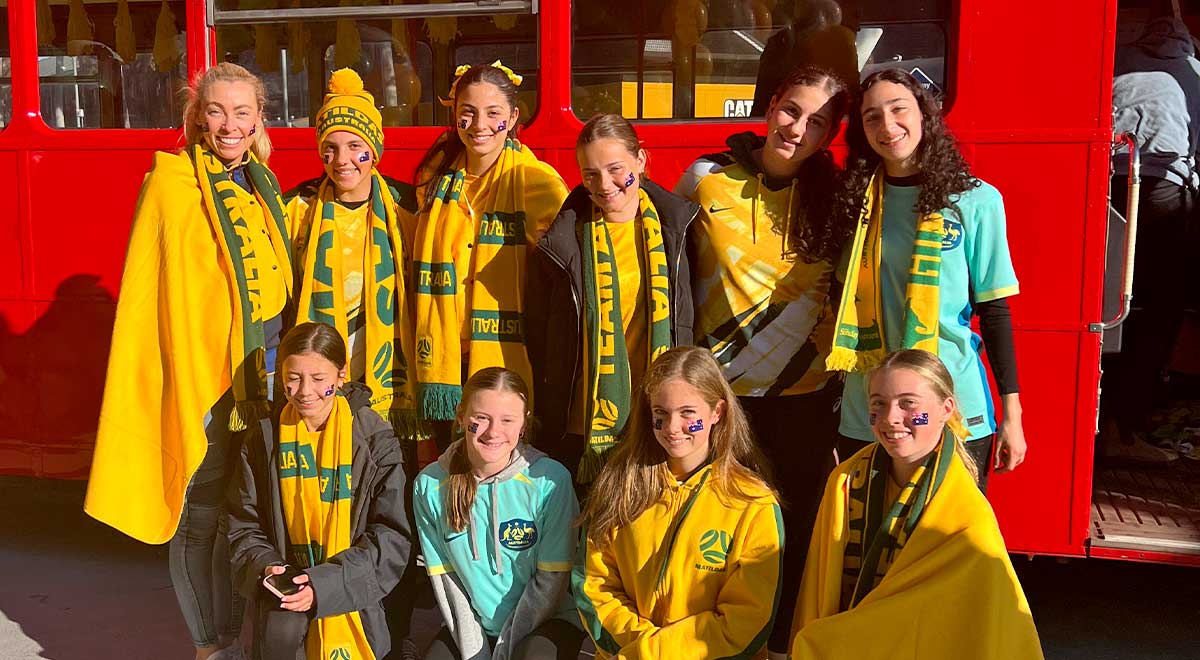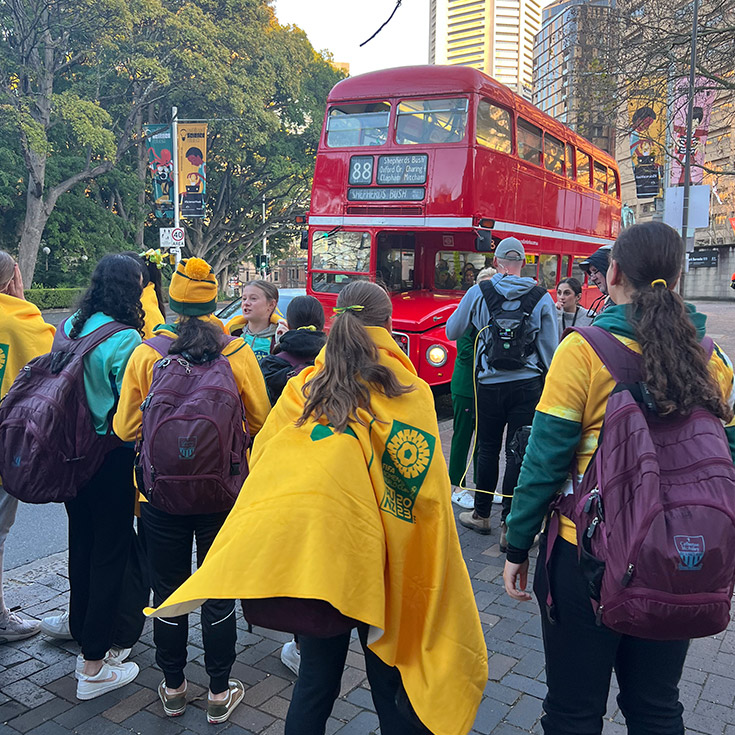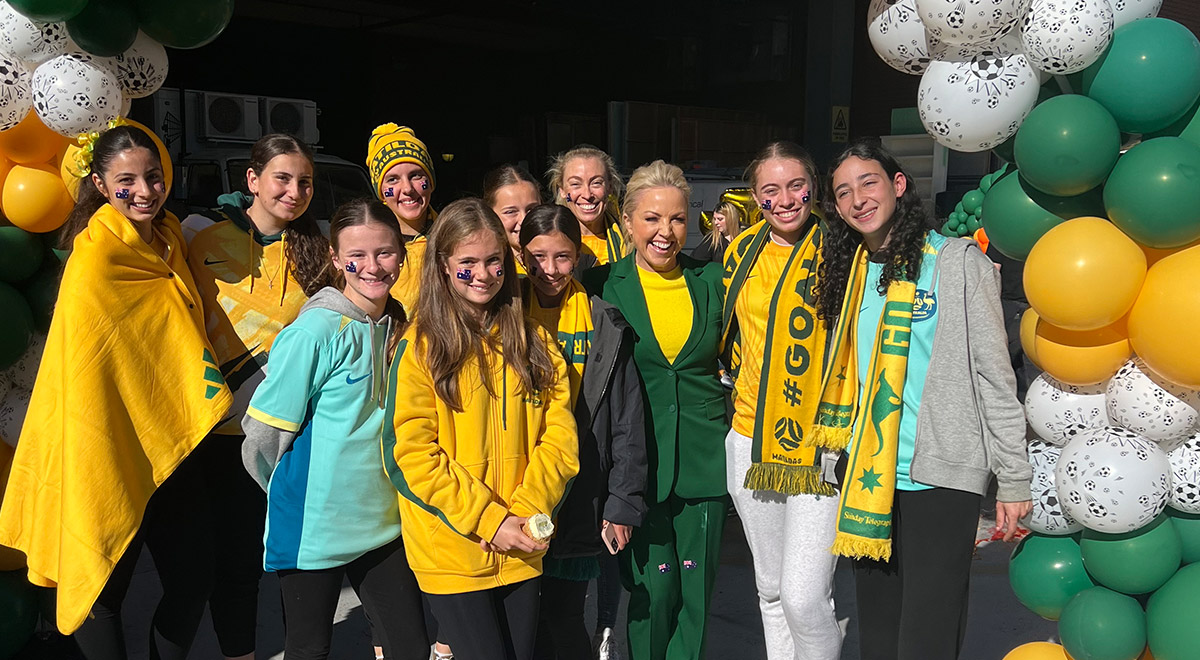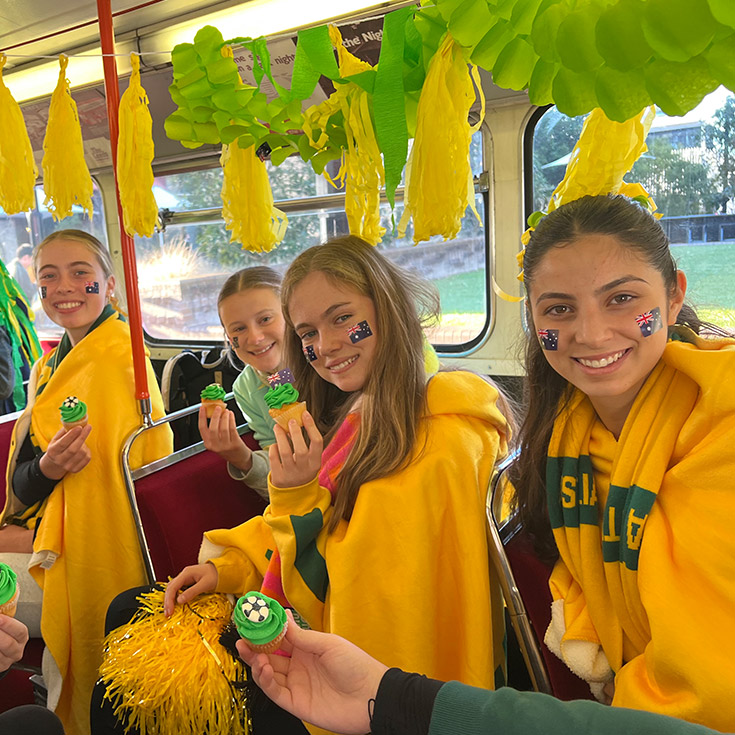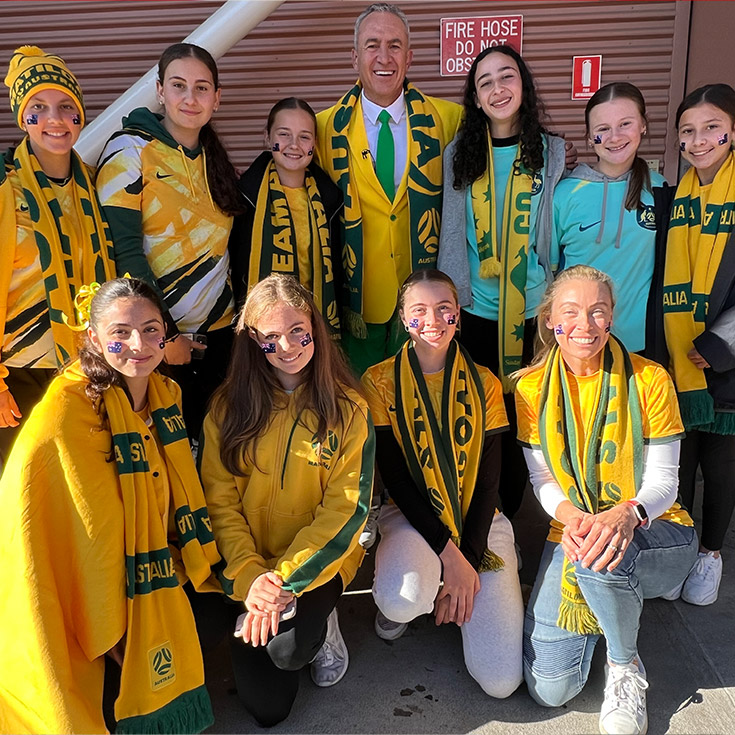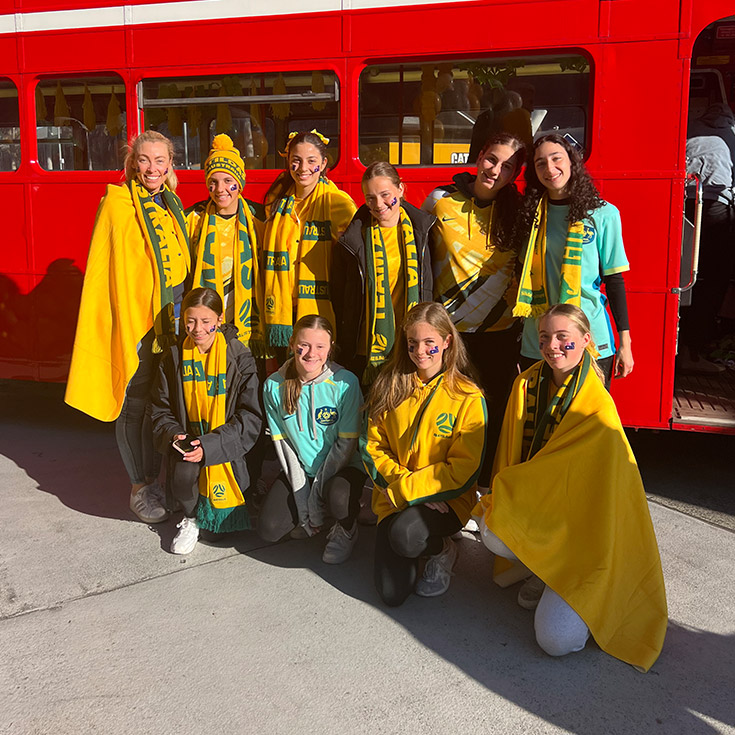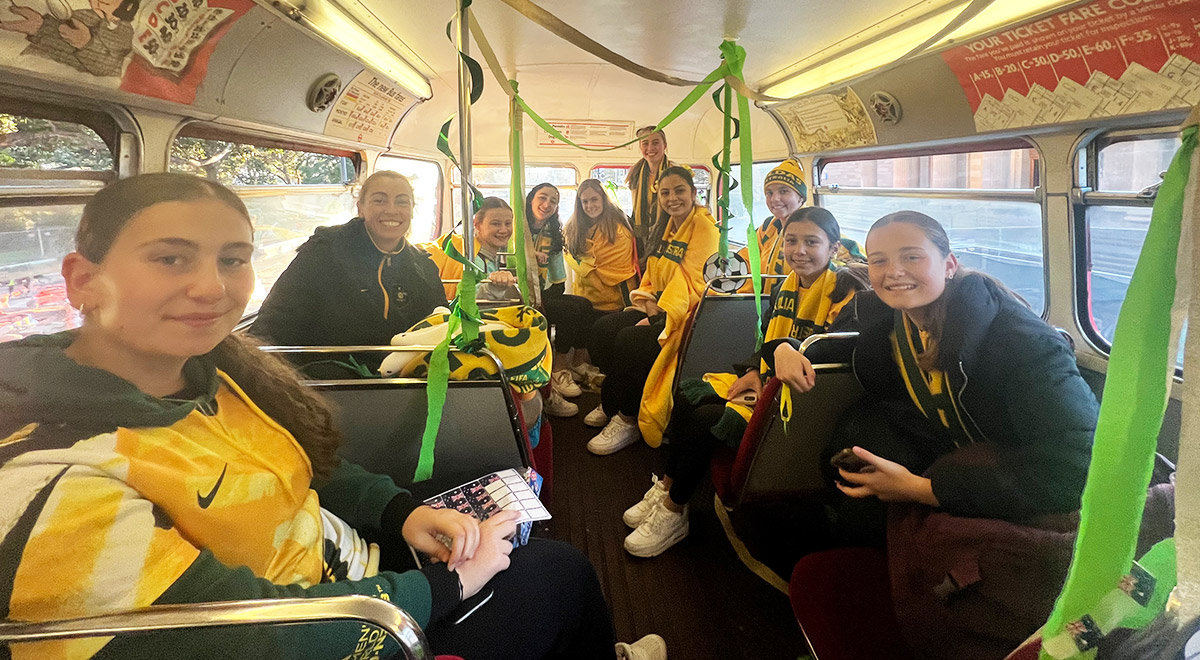 08 Sep 2023

Apply for the 2024 Teacher Scholarship Program today. Applications close Monday, 9 October 2023!

06 Nov 2023

This event will allow high school students and graduates the opportunity to have conversations and coaching sessions with experts from their desired field.