Parramatta Women's Shelter Thanks Catherine McAuley Community
27 Jul 2023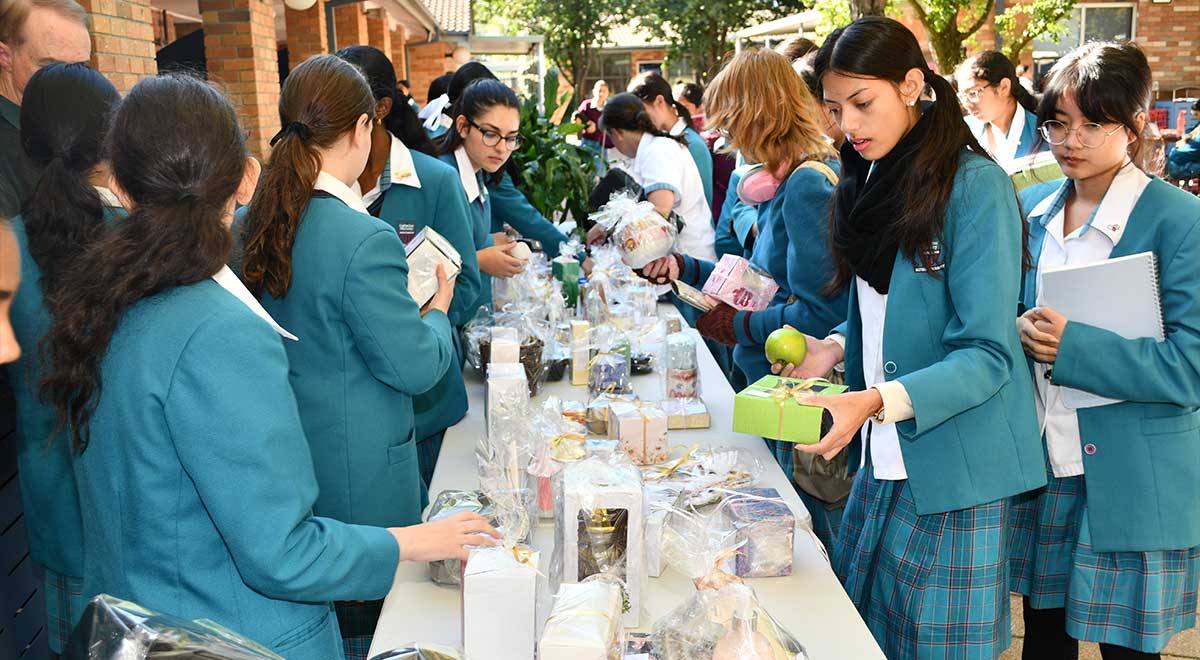 Mercedes and Ryan Houses organised a Mother's Day stall in May to raise money for The Parramatta Women's Shelter
"We are so grateful to the Catherine McAuley community", says Ms Tania Smith, Shelter Manager at the Parramatta Women's Shelter, after receiving notice that the school has raised $9,004 for the shelter.
"This is absolutely wonderful, what a big surprise!", said Ms Smith.
"We are so grateful to the Catherine McAuley community for their generosity and ongoing support of our shelter. Thank you so much. Please give a big thank you to everyone involved".
The Parramatta Women's Shelter helps women and children in the Parramatta area who have been affected by domestic violence.
Last term both Mercedes and Ryan Houses joined together to raise money for the shelter through a number of fundraising efforts. These included a Mother's Day stall, a bake sale, a Year 11 money trail and the very popular Lip Sync Battle.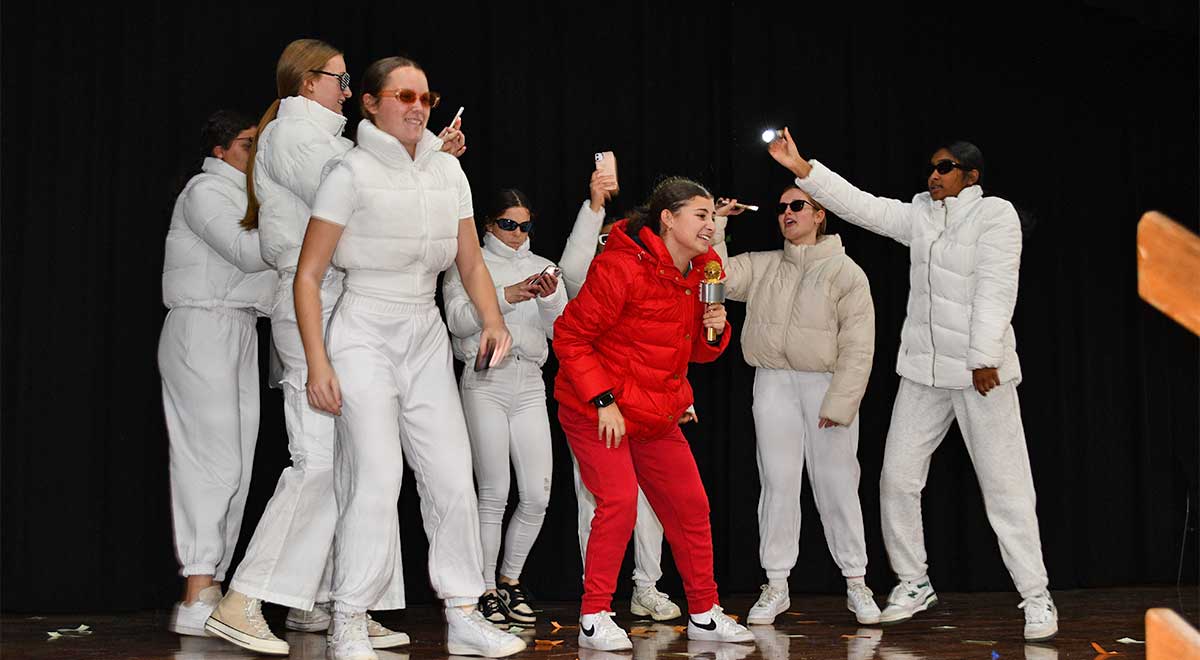 The Lip Sync competition in Term 2 was won by a group of Year 11 students
The school has been presented with a certificate from the Parramatta Women's Shelter Board, staff and families in recognition of our efforts which enable the shelter to support new beginnings for women and children who need a safe place to stay.
"Wow, this school is amazing", said Melita who works at the shelter. Thank you to the Mercedes and Ryan House Patrons and Leaders and to all the students who supported this worthwhile cause.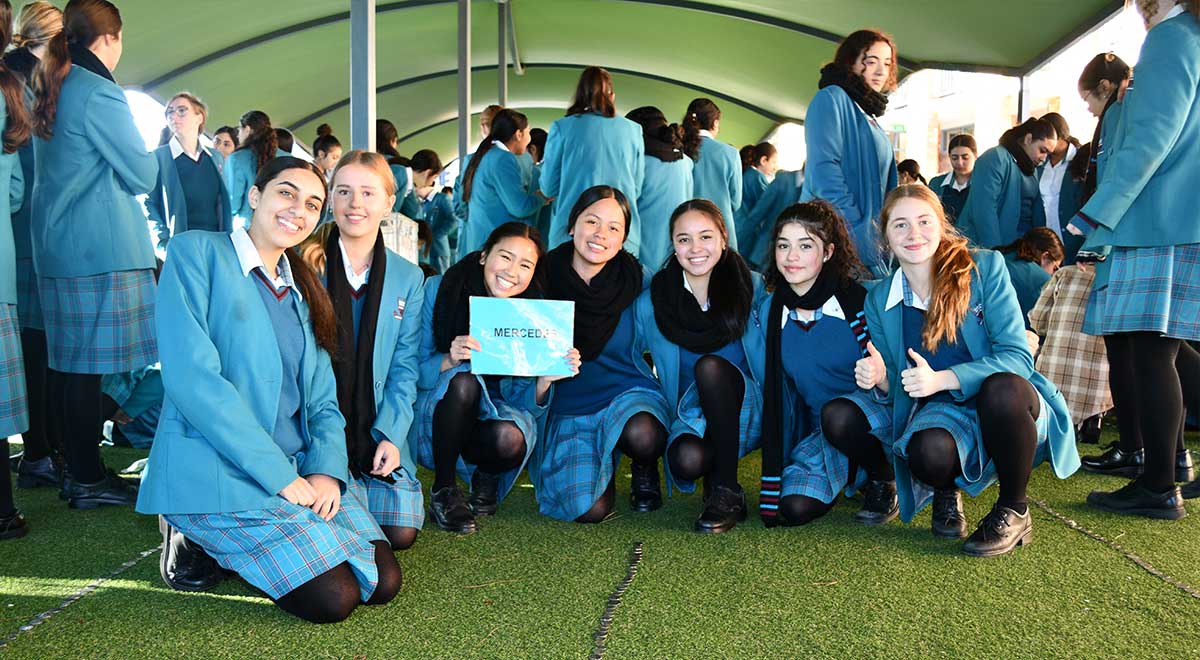 Year 11 Homerooms raised $550 just from bringing in their loose change for a money trail competition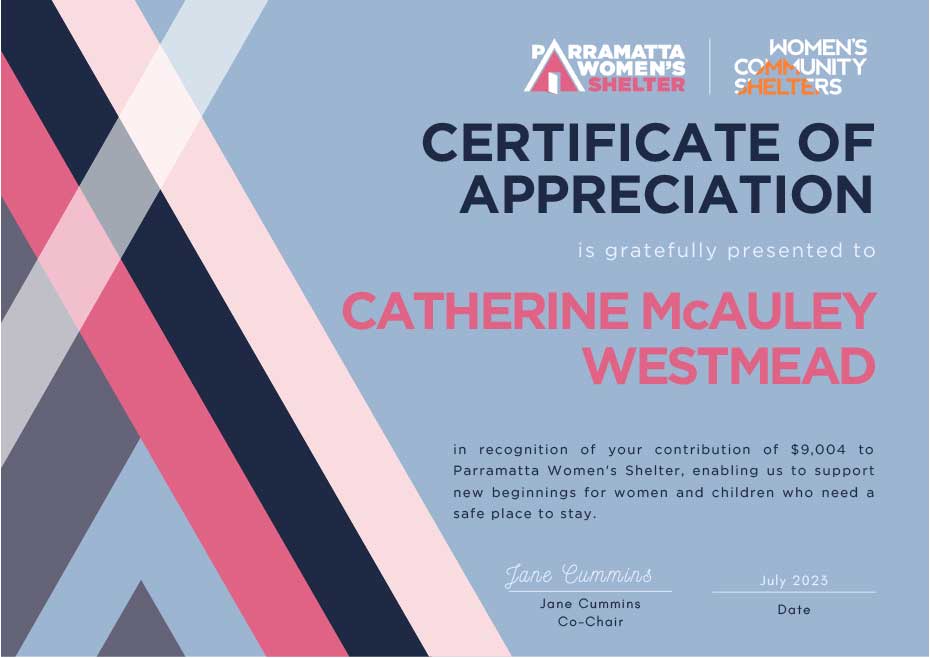 The school has been presented with a Certificate of Appreciation from the Parramatta Women's Shelter after raising $9,000