Kids' Lit Achievement at the 2nd Heat 2023
19 May 2023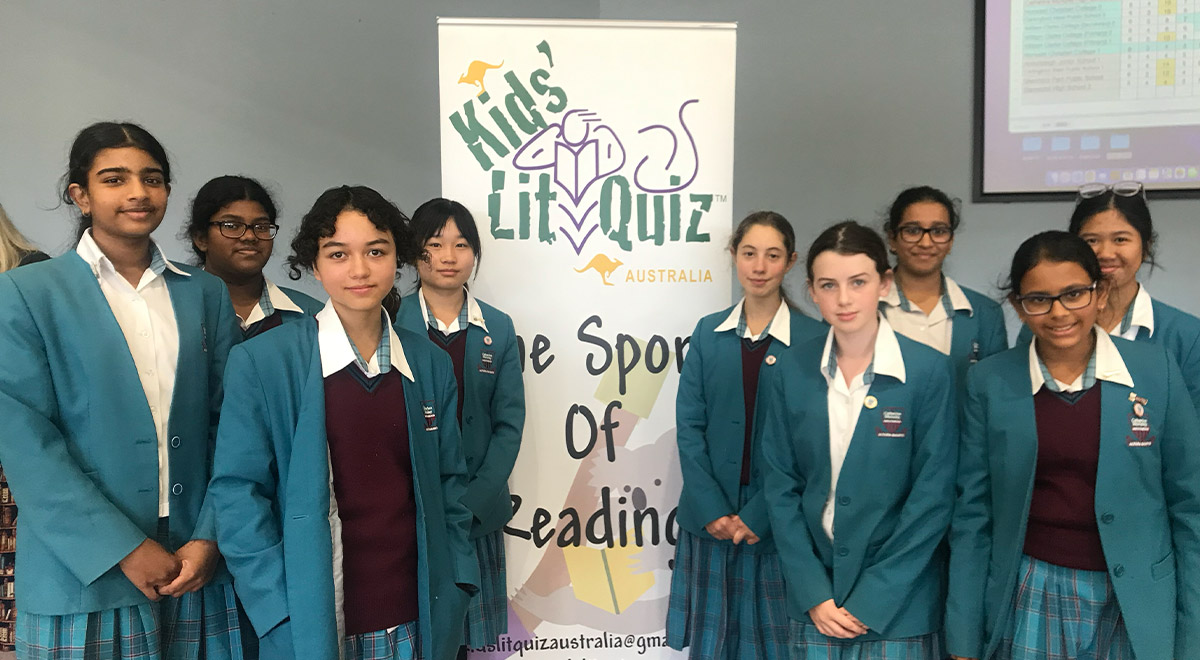 McAuley students who competed in the Kids' Lit Quiz
On Tuesday 16th May two teams of four students from Catherine McAuley competed in the 2nd Kids' Lit NSW heat at William Clarke College in Kellyville.
The competition is aimed at students under 14 years of age and involves teams answering 100 questions, all relating to children's literature.
It is a wonderful opportunity for our keen readers to show their knowledge of a wide range of books, from the classics to the contemporary.
There were 15 teams competing in this heat and although we didn't win the heat, the two teams did very well with our Team 1 coming 3rd on 78.5 points and our Team 2 coming 5th on 76 points.
There were only 4 points separating the winning team and our Team 1.
They enjoyed meeting every Thursday after school to discuss what they were reading and to challenge themselves by doing practice quizzes.
They found that being involved in Kids' Lit was a great incentive for them to read more.
Team 1: Shraghvee B., Aiko M., Meagan M., Lucinda T.
Team 2: Clio E., Majerin P., Orla B., Mariaelle D.
Runner and supporter: Evanshka J.
Congratulations to all the girls involved.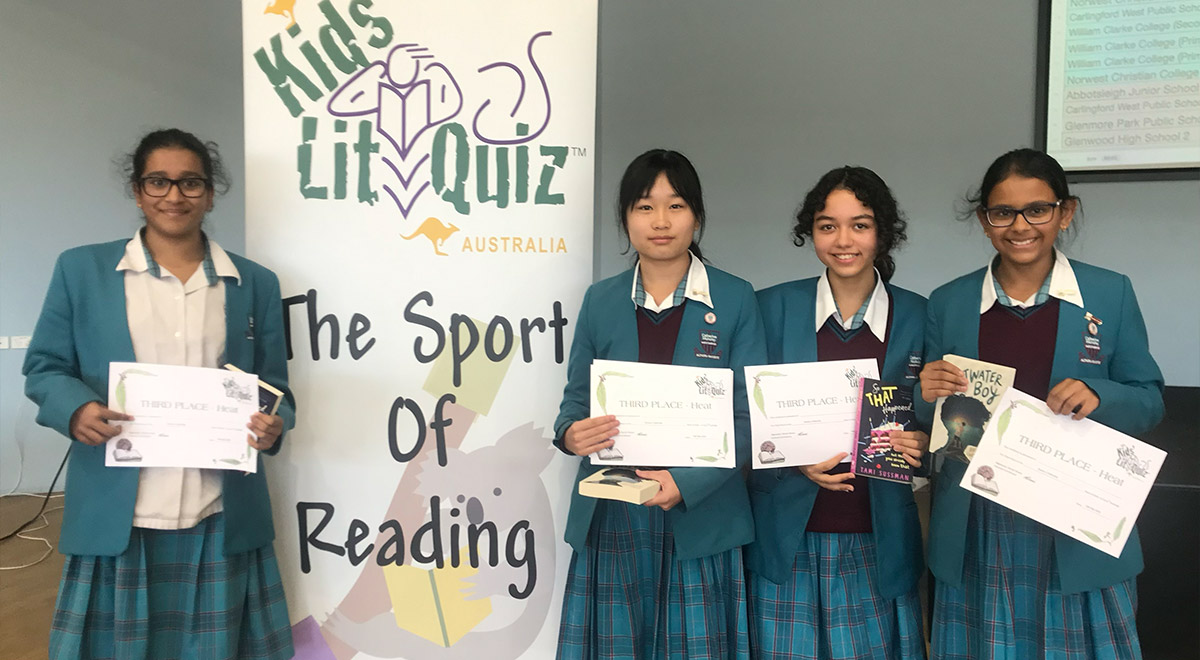 08 Sep 2023

Apply for the 2024 Teacher Scholarship Program today. Applications close Monday, 9 October 2023!

06 Nov 2023

This event will allow high school students and graduates the opportunity to have conversations and coaching sessions with experts from their desired field.