2023 Education Perfect Language World Championships
10 May 2023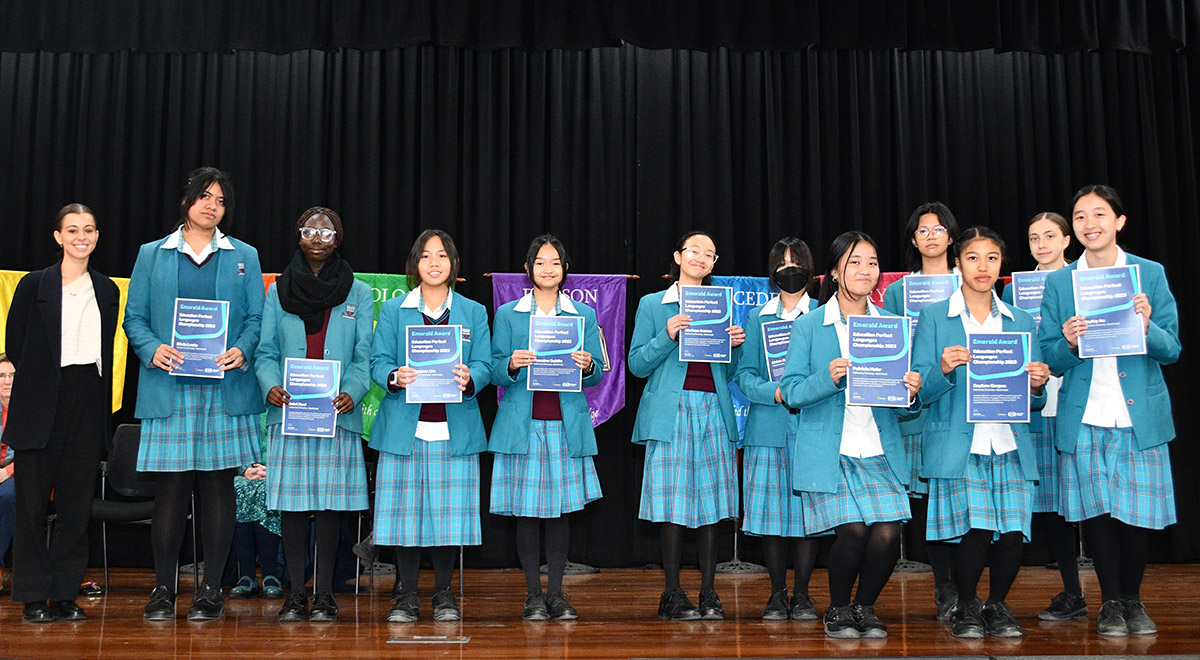 Emerald Award Recipients
Outstanding results from Catherine McAuley at the 2023 Education Perfect Language World Championships!
A summary of the achievements achieved by our language students include:
1st overall in NSW out of 506 schools
2nd overall in the 1000-2000 students category out of 172 schools
4th overall in Australia out of 1732 schools
5th overall globally out of 2532 schools
In Japanese our students were 1st for Japanese in NSW out of 255 schools and 3rd overall globally out of 1362 schools.
In French our students were 3rd for French in NSW out of 274 schools and 6th overall out of 1342 schools.
329 students from Catherine McAuley participated in this year's championship which took place during March. The competition focuses on acquiring vocabulary and yet again McAuley students represented the school with distinction as they competed against students in 2532 schools from around the world.
Students who achieved a Credit, Bronze or Silver award will receive their certificates in Form meetings. At the school assembly on Wednesday, 10th May students who received an Elite, Emerald or Gold Award were presented with their certificates by Ms Refalo, School Principal.
A special mention to Georgia E., Year 12 who received her 5th consecutive Elite Award pin. Georgia has won an Elite pin every year since Year 7.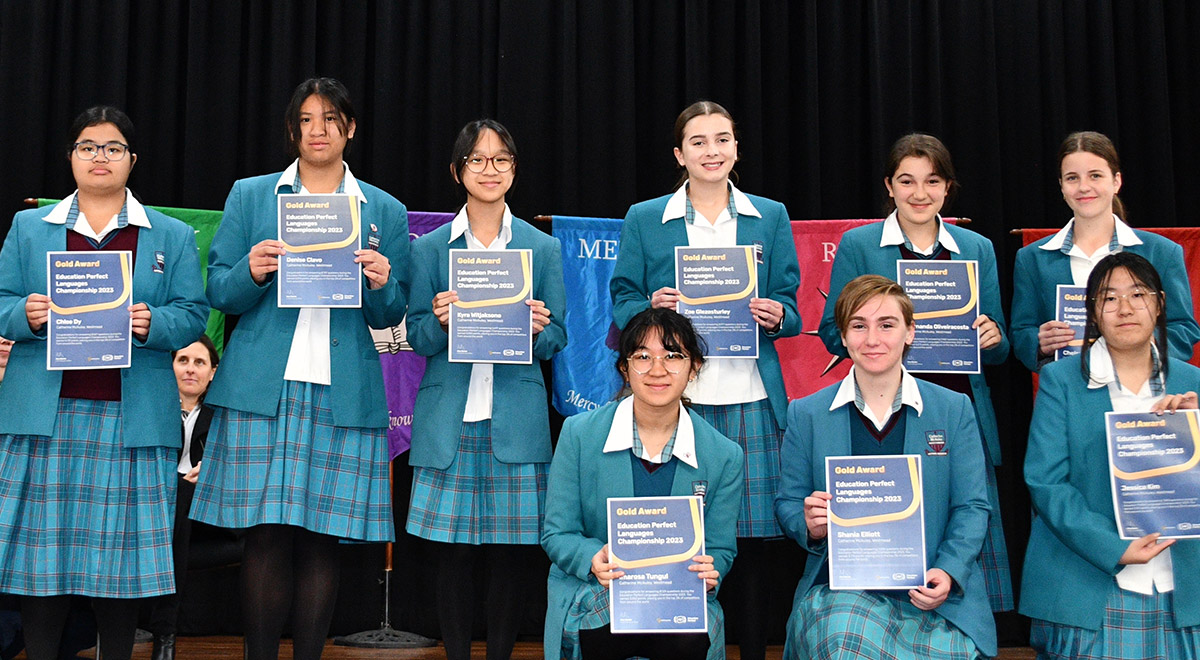 Gold Award students Recipients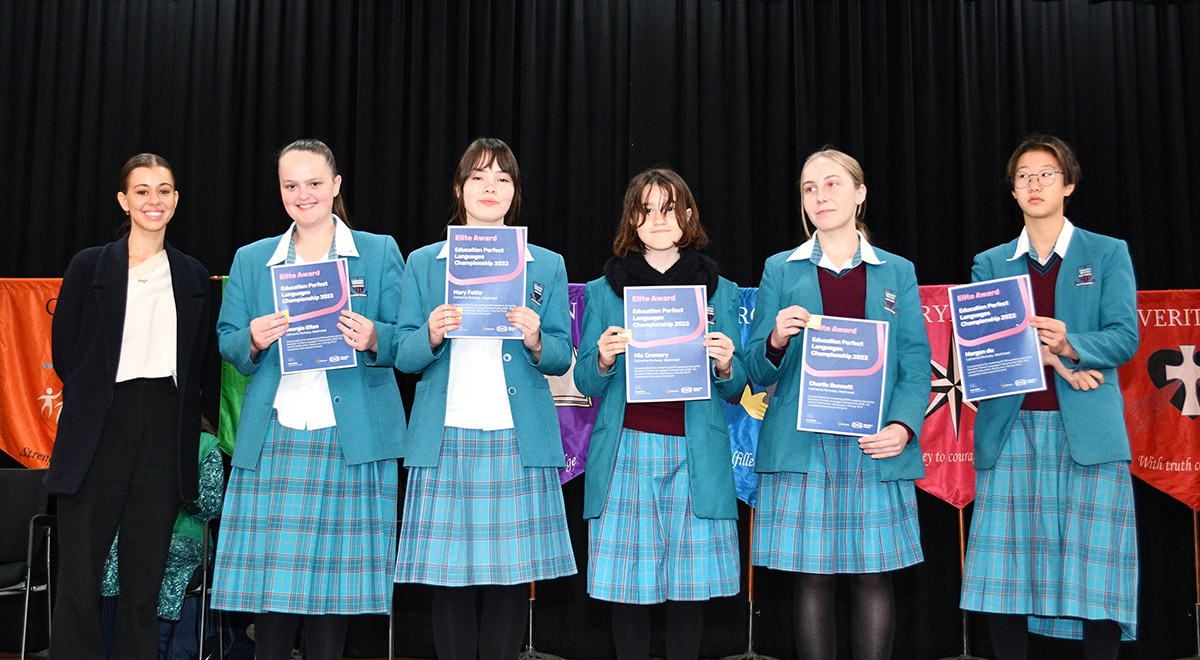 Elite Award Recipients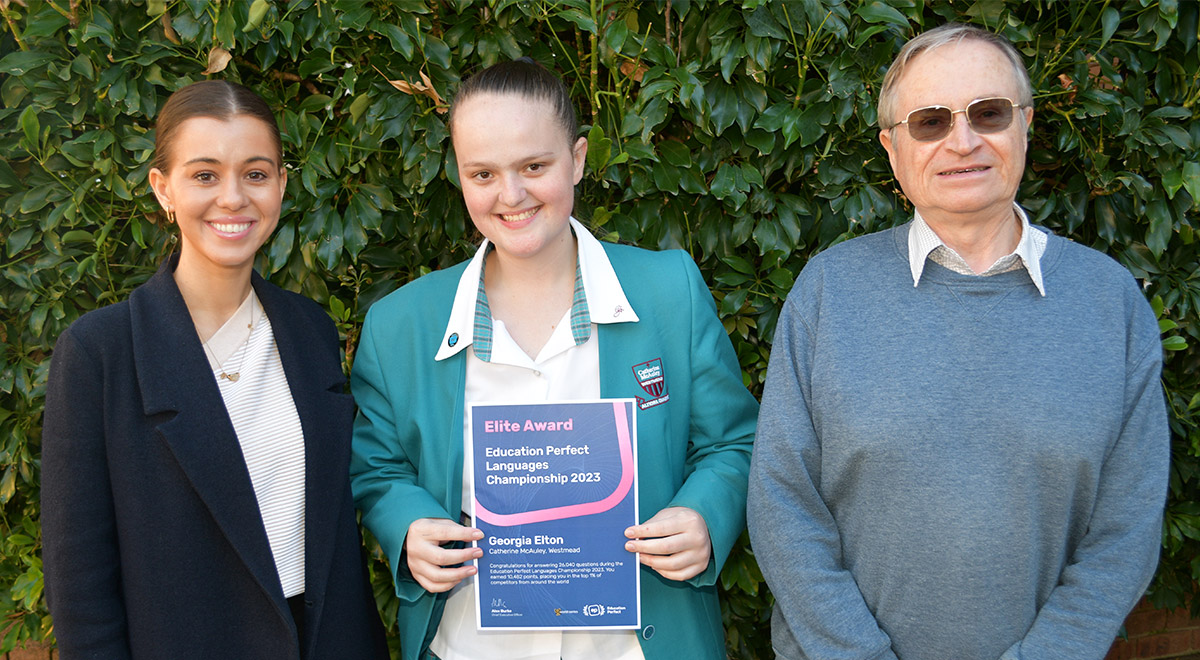 Georgia Elton Yr 12