Excellent Results At The PDSSSC Oztag Gala Day
02 May 2023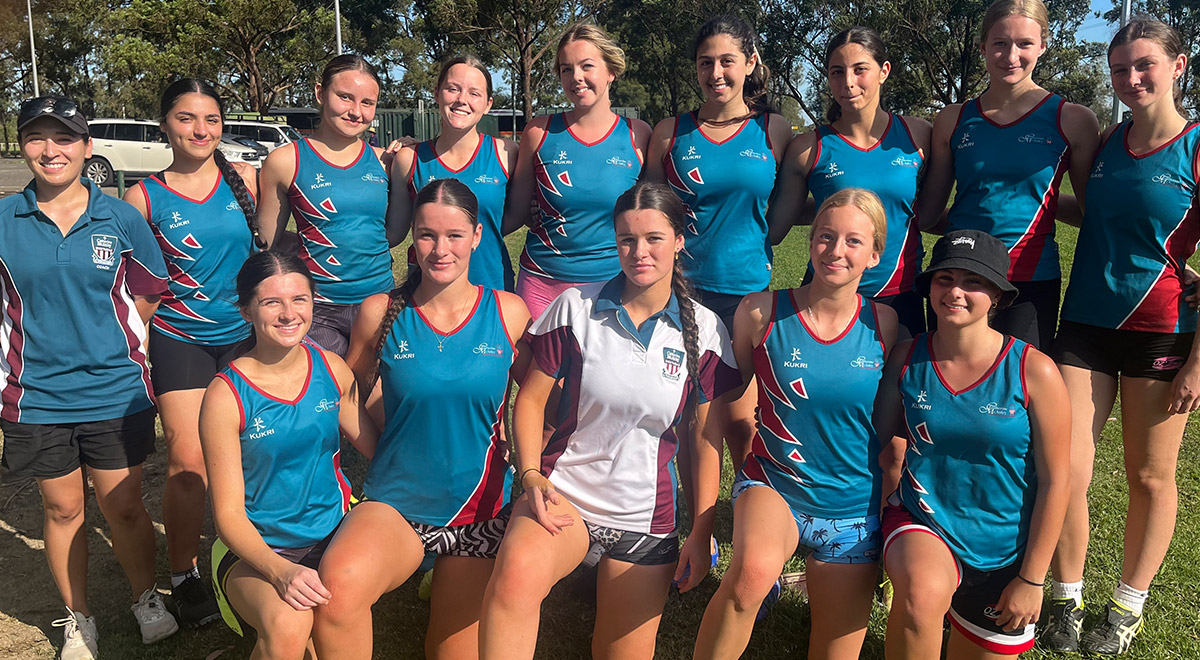 Senior Team shown with Ms Pasion
On Friday, 28th April students participated in the PDSSSC Oztag Gala Day held at The Kingsway, Werrington.
Our students represented Catherine McAuley in the Junior, Intermediate and Senior Divisions against other schools in the Parramatta Diocese.
Our Senior Team played extremely well against tough competition and placed third overall. Both our Intermediate and Junior Teams progressed to the finals after coming second in their pools.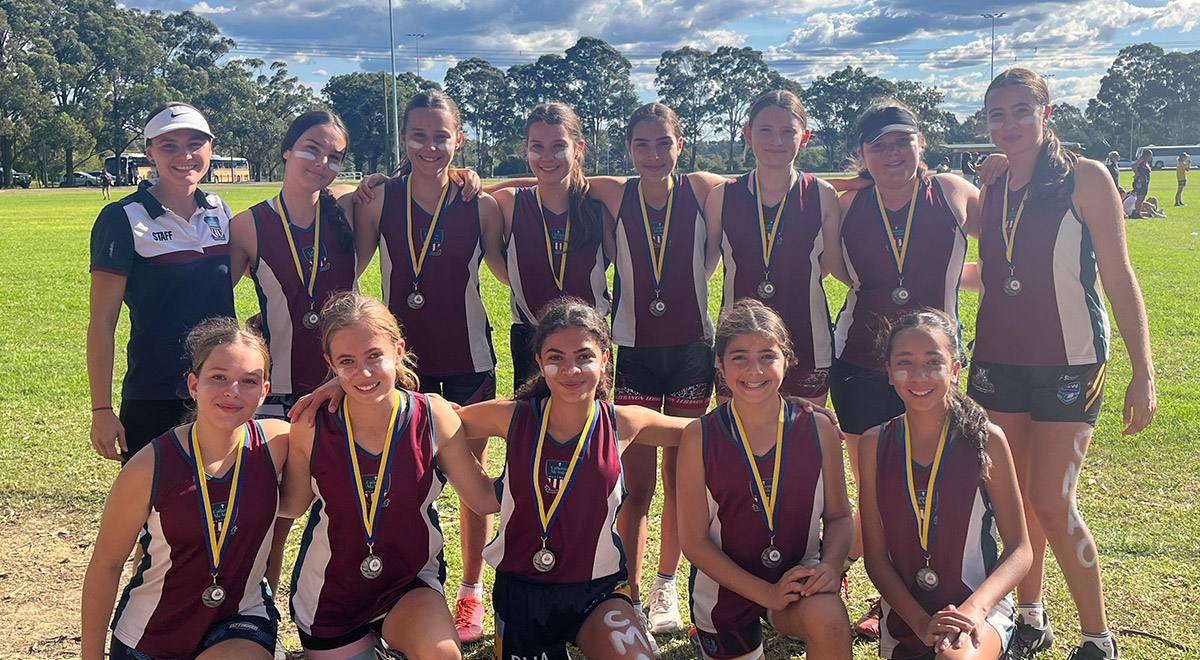 Junior Team shown with Mrs Muggleton

Intermediate team
Despite two outstanding performances, our Intermediate Team were defeated in their semi final against Caroline Chisolm College, while our Junior Team were runners up in the grand final against Gilroy Catholic College.
All three teams demonstrated exceptional athletic skill, leadership and sportsmanship, playing all games against their respective opponents in good spirit.
Congratulations to all students involved in the day.