Exceptional Results at the PDSSSC Swimming Carnival
15 Mar 2023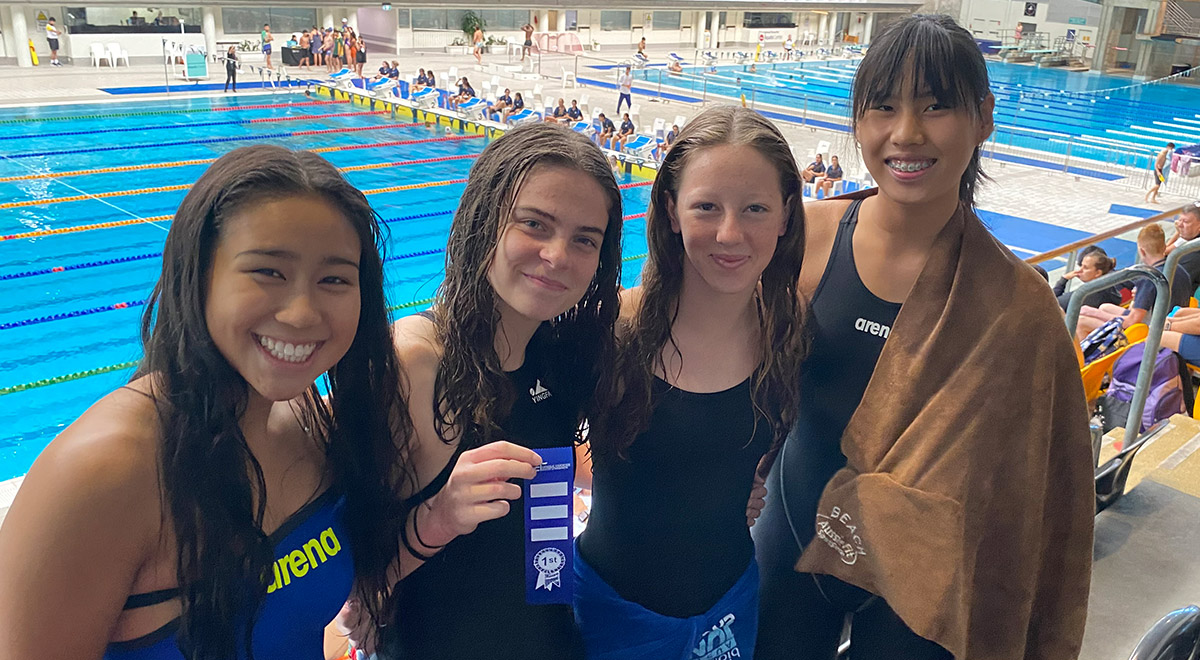 Last Thursday, 9th March the PDSSSC (Parramatta Diocesan Secondary Schools Council) Swimming Carnival was held. Catherine McAuley students performed exceptionally well.
Irene S., Year 11 and Ruby S., Year 7 came 1st in 50m backstroke and Giselle V., Year 9 came 1st in 50m breaststroke.
The McAuley relay teams were also successful in a number of events. The Intermediate Relay Team came 1st in both the 4 x 50m freestyle and 4 x 50m medley relays. The Junior 4 x 50m Freestyle Team and 6 x 50m Freestyle Team (ages 12-17) placed 3rd.
A fantastic outcome overall!
Thank you to Ms Shipley for supporting the students at this carnival.