Welcome to New Assistant Principal Mr Michael Hall
31 Jan 2023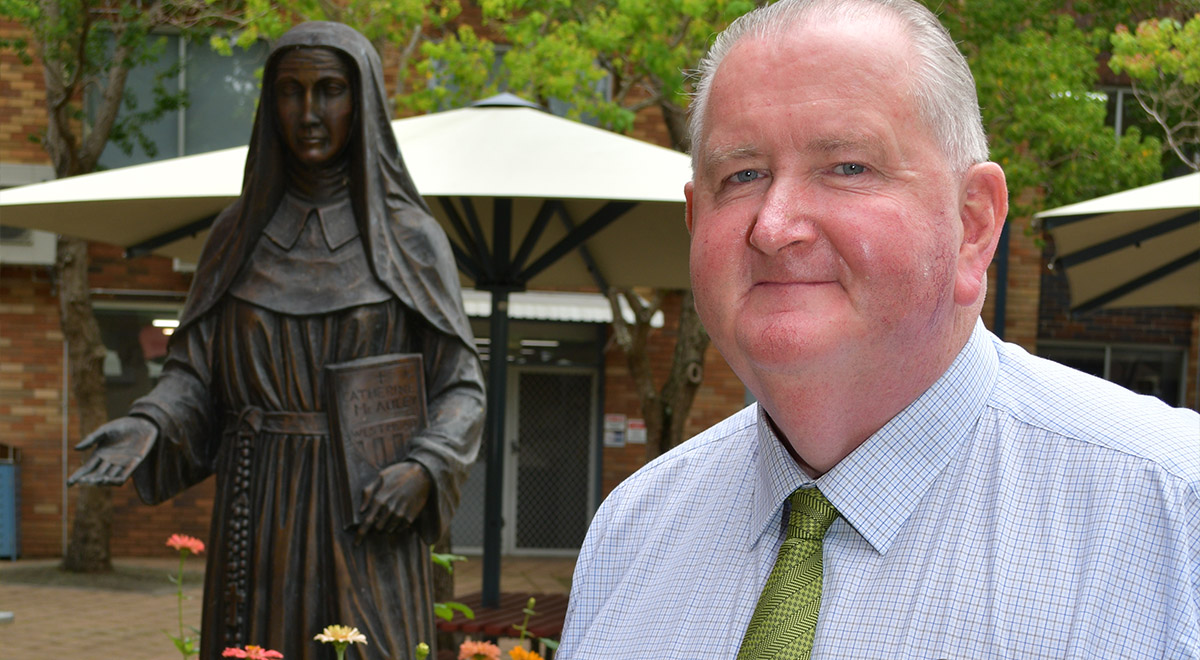 This year the school welcomes Mr Michael Hall to the Leadership Team in the role of Assistant Principal. The school has two Assistant Principals and Mr Hall joins Ms Debbie Grigson in the AP role.
Mr Hall is currently in his 42nd year of teaching, with the last 19 of those years in an Assistant Principal role - most recently at Nagle College, Blacktown and prior to that at St Andrew's College, Marayong. He has always taught in the Parramatta Diocese with Modern History and Religious Education his specialist subject areas.
Mr Hall says that it is seeing students grow as learners that is what he loves most about teaching. "Watching students understand new ideas and concepts and develop their skills is very rewarding", he says.
It is always about the learning and making sure that students are making the most of all opportunities.
Mr Hall also has a keen interest in social justice and likes that Catherine McAuley Westmead has a strong emphasis on social justice.
"Social justice is the quickest way that young people can connect with their faith. Head, Heart and Hands - Head is what you learn about religion, Heart is the impact experiences can have on you as a person of faith and Hands is the actual doing".
Mr Hall says that he also likes mentoring young teachers and supporting middle leaders and is looking forward to working with the staff at Catherine McAuley.
The school welcomes Mr Hall to the Catherine McAuley community.